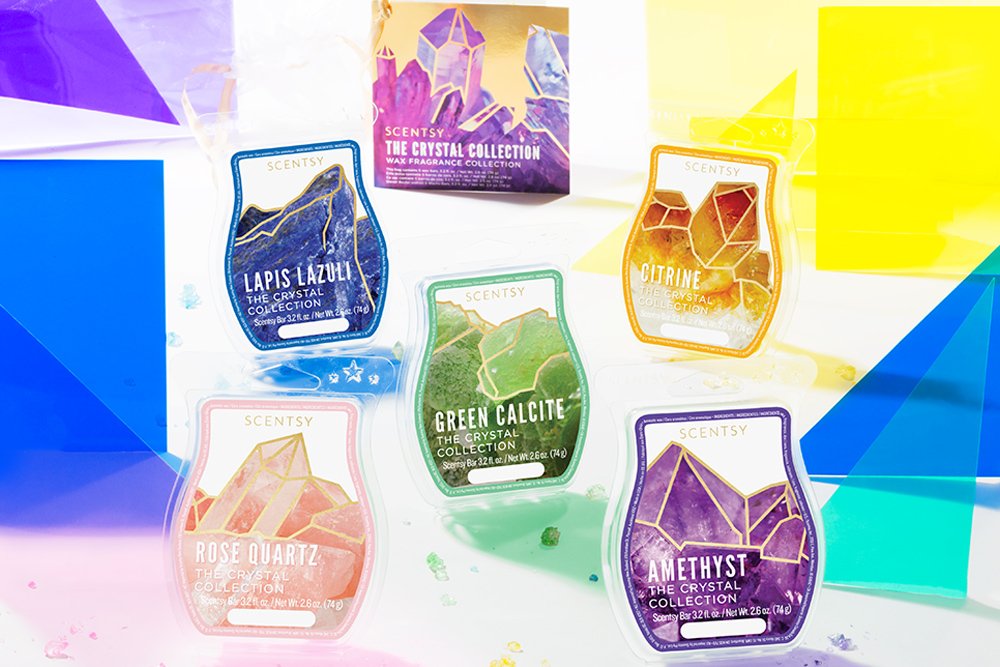 How does a trend become a fragrance? A crystal ascent?
This was the challenge of the Scentsy Fragrance Team when it created the Crystal Wax Collection, five new Scentsy Bar fragrances inspired by the positive attributes of crystals.
Crystals are believed by many to promote empowering qualities such as confidence (citrine), self-acceptance (green calcite), truth (lapis lazuli) and unconditional love (rose quartz), just to name a few. Interpreting these qualities through carefully crafted fragrance blends wasn't the only consideration in bringing the Crystal Wax Collection to life. Expressive colors were also a factor, as you'll discover in this Behind the Scenes video featuring two of our top fragrance experts.
Watch and share — and let us know what you think in the comment section below!