It's finally here! New Spring/Summer 2017 products are bursting, bright and ready to refresh your home and life with the latest trends in fragrance and home décor.
"We're very inspired by trends, and then we translate those trends so that it's really relevant to not only our product and our brand, but to the audience and the people who are going to engage with those products. There is a lot of love and attention and detail that goes into every single one of our products."
—Lindsay Randolph, Scentsy's Chief Creative Officer
Here are some of the hottest trends of 2017, brought to life in a whole new way with Scentsy!
TREND #1: TEXTURE
Experience these new, touchable Warmers and accessories that bring your multidimensional style to life.
"Colors of the Rainbow is a product that we actually have manufactured for us in India. The product uses recycled Indian glass bangles. Women in India wear multiple, beautifully colored bangles up and down their arms. Each color symbolize something. When you look at this Warmer, there is such depth of story there. It's beautiful."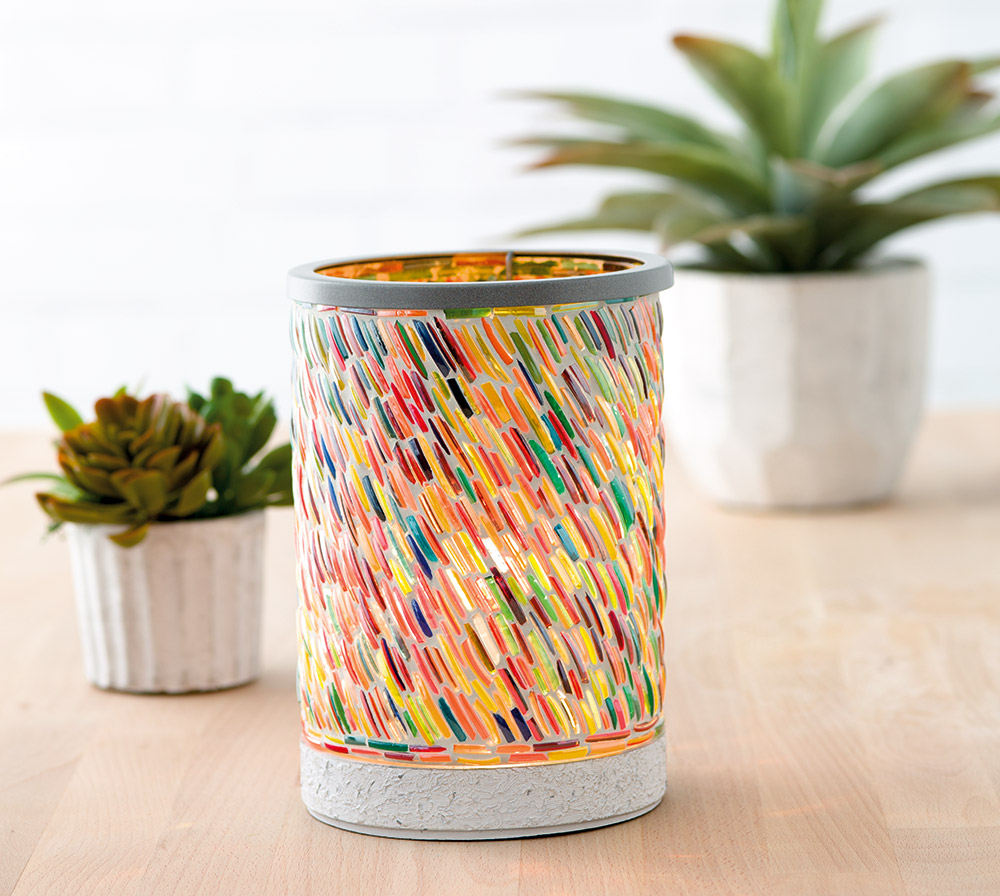 "It is a very unique piece because it's handcrafted. Every single glass piece is placed by hand. The care, and the detail — I don't see much like it in the marketplace. The joy that I get when we can actually create a product that I know isn't being replicated everywhere — these are really unique. You can ONLY experience them through Scentsy."
—Lindsay Randolph, Chief Creative Officer
For more texture influenced warmers check out:
Zen Garden Decorative Scene + Make a Scene Warmer
Birchwood Cord-Concealing Warmer Stand
Entice Diffuser
TREND #2: BRIGHT GREEN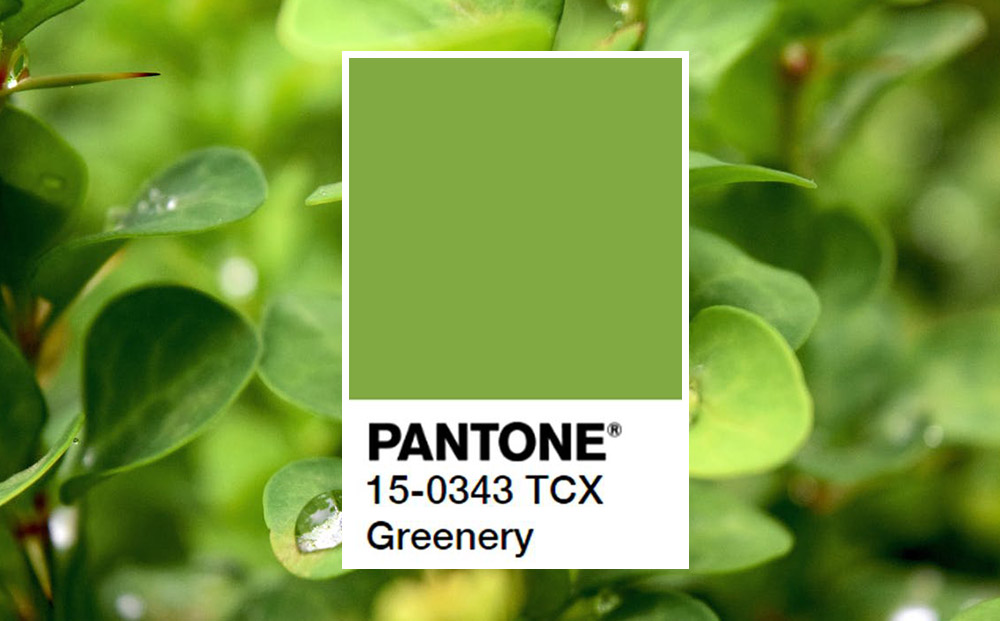 "When we create a fragrance, our goal is to have it evoke a memory, create a memory, or even try to just make you smile and have a great day."
—Lori Wilson, Scentsy Fragrance Development Manager
Pantone's Color of the Year, "Greenery," is bright, happy rejuvenating — and also quite natural. The spirit of this cheery hue can be felt throughout the Botanical Haven trend pages in our catalog, but it's most clearly experienced in a few of our new fragrances:
Custard Apple*

Pineapple, sugarcane and mango capture the essence of custard apple.
Kiwifruit*

Sweet-tart granada spiked with kiwi and sugarcane.
Lime & Sugarcane*

Lime and sugarcane cooled by an accord of frozen mint.
Pistachio Ice Cream*

Pistachio cream and coconut garnish vanilla meringue.
Tea Tree Essential Oil (for use in a Scentsy Diffuser)

Rich, earthy melaleuca alternifolia
*Available as Scentsy Bars, Room Sprays and Scent Circles.
TREND #3: MIXED PATTERNS
"Bold color, geometric design, mix-and-match patterns, being able to personalize and articulate your style. When we look at our Hip, Pop and Zig Warmers, they speak to that beautifully."

—Lindsay Randolph, Chief Creative Officer
Mix & Match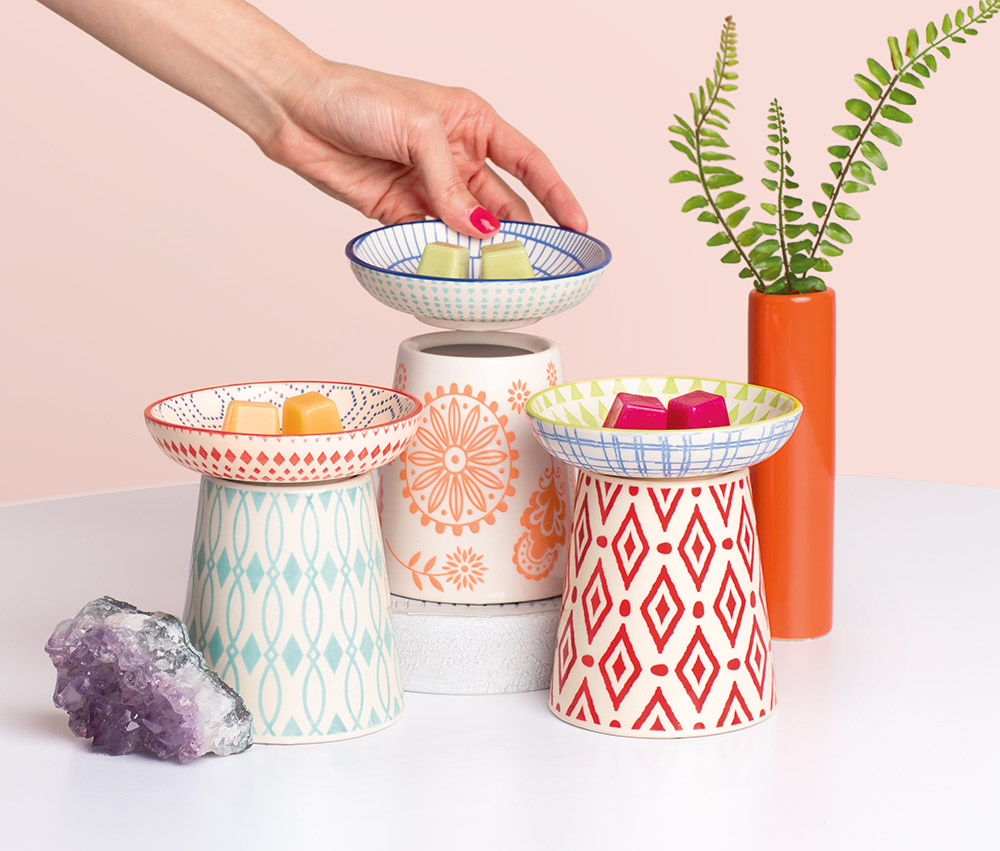 This collection is all about expressing yourself, featuring six colorful pieces to mix and match as you please. Just pick your favorite Warmer, add an extra dish (or two) and start swapping!
Experience all this and more in the new Spring/Summer 2017 Scentsy Catalog, available through your Scentsy Consultant NOW! Don't have a Consultant? Find one here.
Products shown may no longer be available after catalog season.