Even the Easter Bunny can use a helping hand! Adding a personal touch to Easter baskets (and the goodies within) can make a big impression. Here are a few hoppin' ideas to bring the magic of the holiday to life:
Add some frills
You don't have to make a basket from scratch to put your own spin on it. Start with a simple plastic basket and break out the craft supplies! If you're comfortable wielding a hot-glue gun, adding strips of colorful felt to the outside of the basket can add unique vibrance! Cut fringe into layered horizontal strips to create a festive, piñata-inspired look, or weave vertical and horizontal strips together for a hand-made vibe.
Easter Baskets can be for adults too
The focus on chocolate eggs and marshmallows shaped like small animals can make the Easter basket tradition feel like it's for kids. But the truth is, we all appreciate thoughtful gifts, especially when they're delivered in a memorable way. Don't hesitate to make some baskets for the adults you appreciate in your life, filled with the gifts (and/or treats) you know they'll enjoy!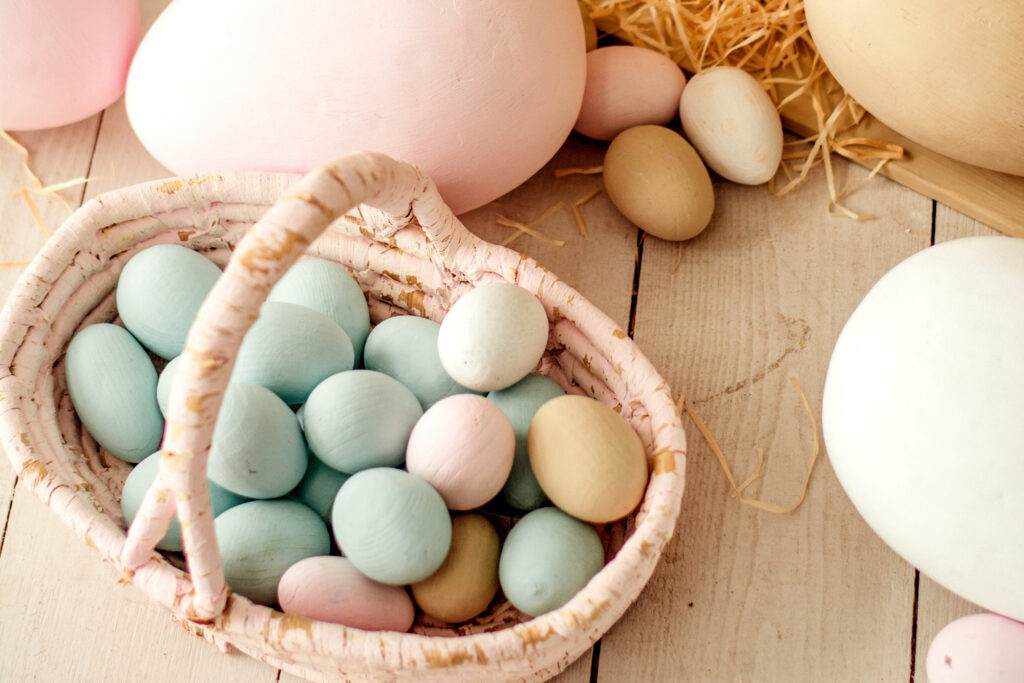 Make sure those baskets are brimming with goodies
A basket bursting with smaller gifts will always look more impressive than one holding a few big ones. Fun-sized candy bars and little toys are a natural choice for these sorts of arrangements, but why not put a fragrant spin to Easter this year? Scentsy's Easter Collection is jam-packed with basket-ready gifts for all ages! Hop over to your Consultant's Personal Website and discover what this vibrant collection has to offer (find a Consultant).
Think outside the basket
Underscore the beauty of your basket by dreaming up fun and unique ways to present them. For kids, planning a scavenger hunt is the perfect way to build excitement for their Easter gifts. A trail of Easter eggs in the backyard is a classic way to do this, but feel free to get creative with how to use your space! For friends outside your household, leaving a basket on the doorstep can be a fun, socially distanced way to spread some Easter cheer!
Did you receive Easter baskets growing up? What made the experience magical for you? Let us know in the comments!