Whether you strive for an elegant, candlelit affair or you're just praying the "good" china makes it all the way through your kid-friendly meal, it shouldn't be hard to set the mood this Thanksgiving. Follow these easy steps to ensure a beautiful, budget-friendly table — then you can focus on filling it with family, friends and a memorable meal.
Check it out: The perfect Thanksgiving table in five easy steps!
Ditch the simple white tablecloth for something fresh and lovely. No matter your taste, avoiding a busy pattern like plaid or big, fall leaves will set a much easier foundation to build upon. Start with a neutral base like creamy linen made special with a stitch of gold, or try a rough-edged burlap table runner — both work wonders in a traditional or casual setting.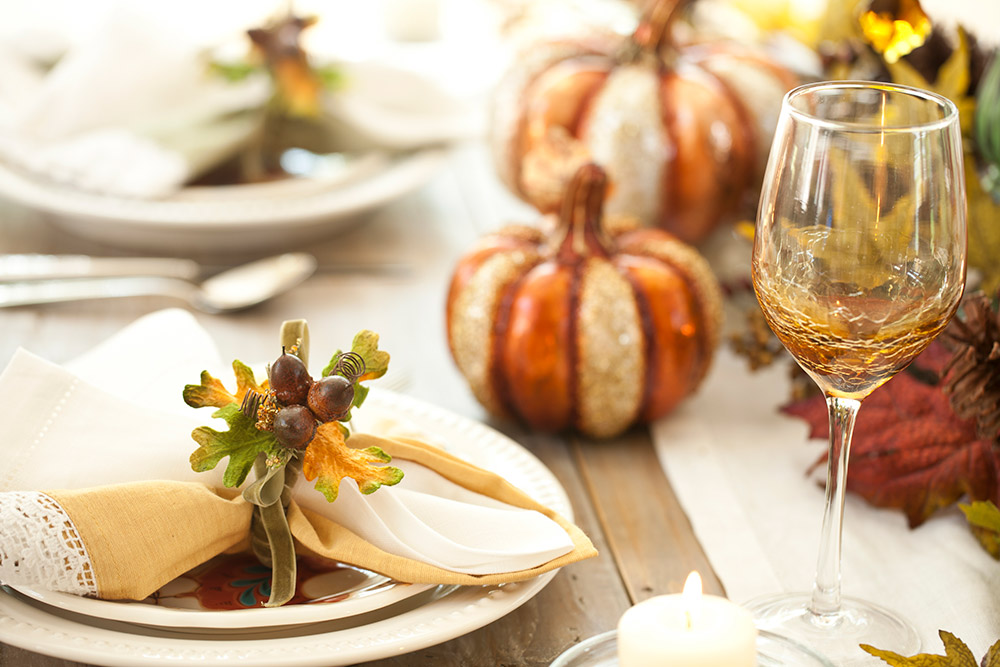 Still have all those pumpkins from Halloween? Great! Put them on display in all shapes and sizes. For an elevated look, paint them in the same shade of gold (stems, too!) and watch them glisten. Or give a subtle nod to December holidays with fresh pine boughs casually arranged up the center (their fragrance will be lovely).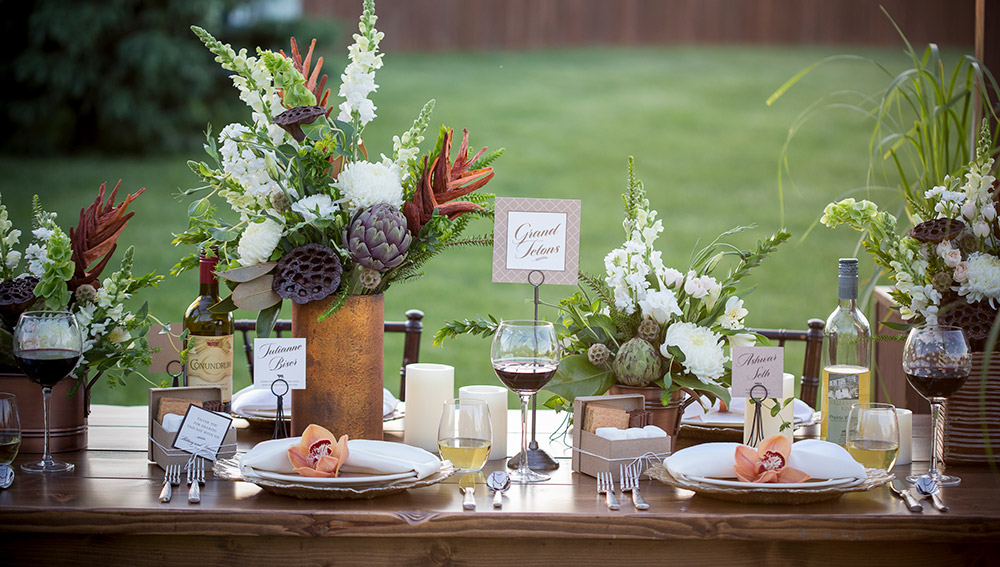 Consider a few taller elements, carefully placed to ensure great table conversation (you don't want them blocking guests). Start with three similar glass vases in varying heights, then take to the backyard for a few bare branches! They make a really cool statement — you can even "dip" them in paint to add color or shine.
Here's where the fun really begins! You can't serve up a tasty meal without plates, forks and glasses. Remember how we kept our décor simple? That's going to come in handy here. If you have a lovingly mismatched collection of dishes and kitschy servers from Grandma (or carefully curated from your favorite stores), put them on display! Or for a foolproof style, feature your favorite foods on all-white dinnerware. Your meal will pop!
The centerpiece of any successful Thanksgiving table? FOOD. And most importantly, you want to put that big, beautiful bird at the center to be admired. Take the time to move it from the roasting pan to a pretty platter, set it out and gather your guests, snap a photo — then start carving!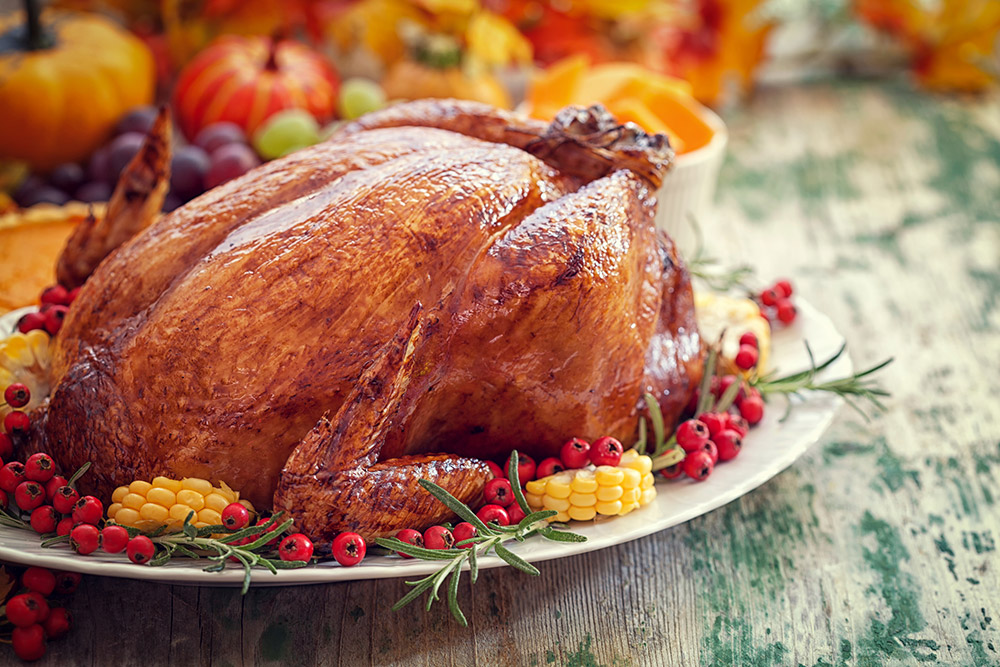 From all of us at Scentsy, have a wonderful Thanksgiving. We couldn't be more thankful for you!