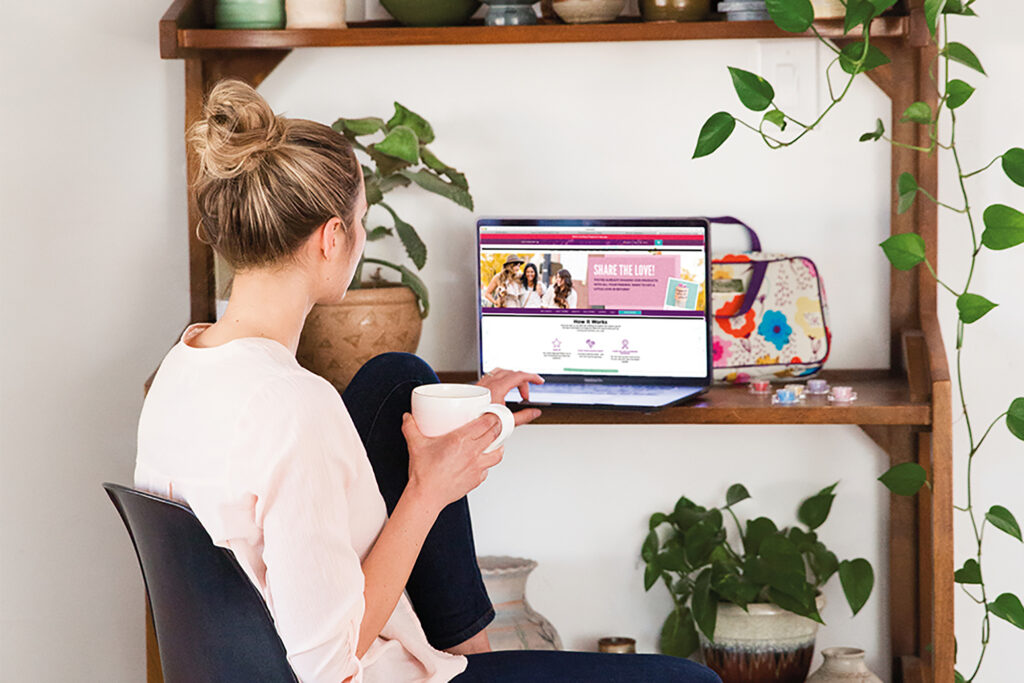 "Post on social media, cheer on team, check on customers, read Scentsy News …"
Have you ever wondered what it's really like to be an Independent Scentsy Consultant and actually run your own business each day?
To share what it takes, we asked the experts (aka Scentsy Consultants). They use Scentsy lingo here and there, so scroll to the bottom for a helpful glossary.
What do you do every day for your Scentsy business? What's most important?
Daily to-dos:
"Post for Team and Group, work on to-dos with AMI. Sometimes a week at a time, usually at least a day or two. I stick with alliteration: Motivation Monday, Training Tuesday, Work it Wednesday, and so on." — Kathryn
"Team follow-up is essential to my team morale. Customer follow-up is essential to my PRV. I don't have a set time aside or a schedule. I honestly do it in between everything else." — Caryn
"Posts for my team, my VIP page and my story just to stay in front of people. Then different days of the week for team day, lots of customer days and then planning and office stuff days. But stuff every single day." — Jeni
"Post in my VIP group, post on my team page, work on my to do list — this week, it has been prepping mailers for customers, making samples, training myself, classifying my testers and prepping bag parties, host conversations …" — Livdalisse
"Happy mail is the first of every month — both team and customers. We just recently started doing group Power Hour every Monday — with guided challenges. Schedule posts in parties." — Nicole
"Follow-up in AMI. It's the one thing I have to get done, no matter what." — Ramie
"Check the Workstation, follow up with customers (always put the bug in their ear about joining) and watch at least five training videos a day. Make at least two sets of samples every few days. With our team, we do two meetings a week." —Jennifer
"At least 10 minutes a day of follow-up. Follow up with customers, team, potential recruits … every single day! Sick? You can manage 10 mins. Busy? You can find 10 mins." — Chrissy
"I check News, orders, then goals and team. I like to be grounded on my biz before I start speaking to customers." — April
"Check Workstation, see how my team is doing, check News tab, post on my personal Facebook and VIP group — every single day! Consistency is key! And follow up and respond to anyone that has commented!" — April
"Connect on social media/stories!! Share at least one thing that I love from Scentsy with someone/anyone — LOL." — Amber
"Connect with my team, follow up with my customers using AMI and read the News tab!" — Carrie
For personal and team development:
"The first thing I do every day is my gratitude journal and personal development. Got to fill my cup first. Then I work on the Power Hour." — Shauna
"Connect with customers and team with personal messages, texting, uplifting emails, even something as quick as a motivational quote in the team page! I like to implement self-care Sundays where they post in our team page the fun stuff they are doing and time spent with family and friends! It's good to step back every now and then!" — Bobby
"Honestly, I speak positively to myself before I start diving into work. Like saying 'I am worthy.'" — Scentsy Consultant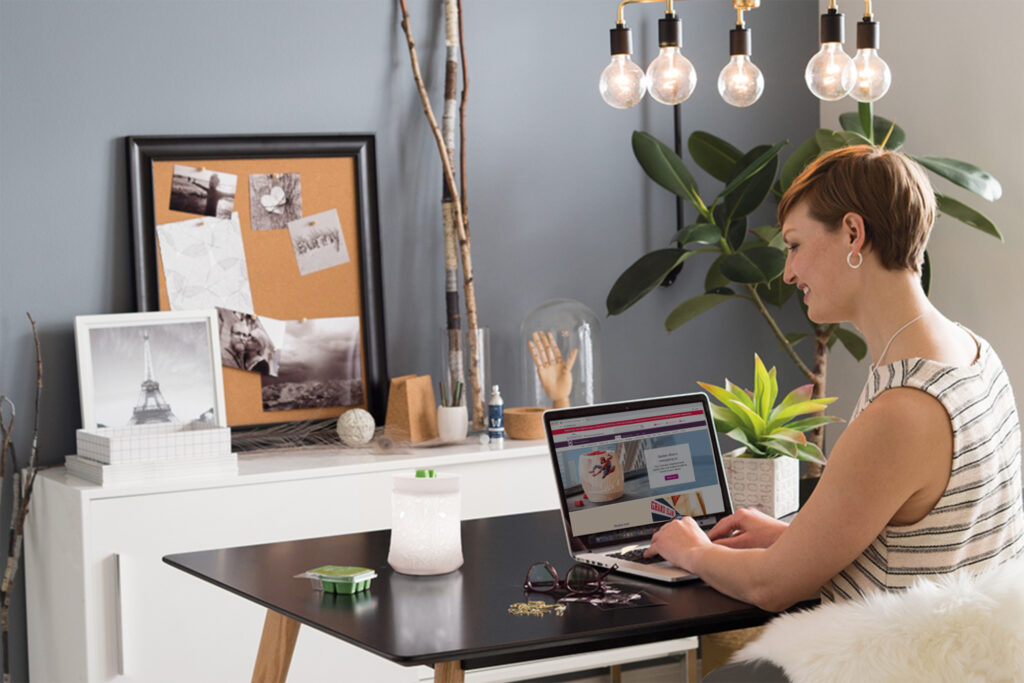 "Wake up with gratitude (and pinch myself to make sure this is actually my life)." — Karen
A fragrance for everyone. A place for anyone.
There are so many reasons to join Scentsy, but here are a few of our favorites:
Selling Scentsy is a fun way to earn extra money. The products are stylish and beautiful, and Scentsy fragrance helps make houses all over the world a bit more homey and unique — plus everyone loves them!
Want to work weird hours or make sure you never miss your kid scoring the big goal? Scentsy gives you the flexibility to design your own work-life balance and have time for what matters most to you.
At Scentsy, you can build your goals around earning incredible incentives and awards — even trips to places like Hawaii, the Bahamas or Cancún — with some of the best people ever.
No matter what you want, where you're from or who you want to be, the Scentsy community is packed with amazing people who celebrate their differences and build strong, lifelong friendships with each other. It's all about love, encouragement and support!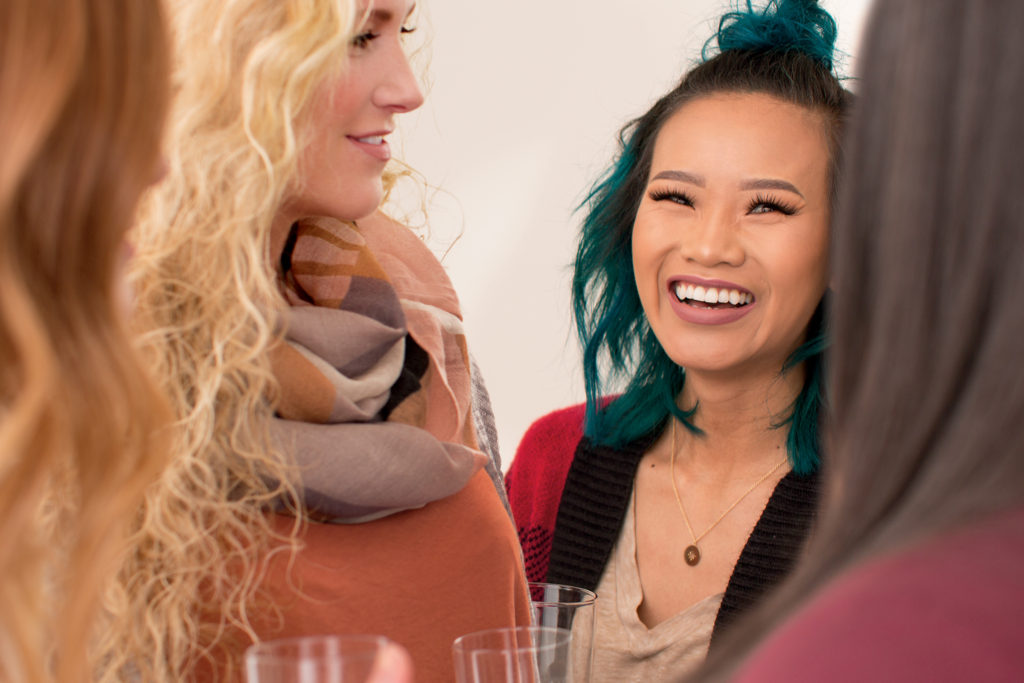 Want to learn more?
The Scentsy family has grown in record-breaking numbers in 2020. Thousands of Consultants have discovered their new happy place — and there's room for you, too. Reach out to your Scentsy Consultant to learn more about how to join this wonderful group. Don't have a Consultant yet? Find one at scentsy.com.
Scentsy glossary
AMI: An app that includes customer information and follow-up reminders, provided by Scentsy.
News tab: A section of the Consultant Workstation where they can find product and program updates from the home office.
Power Hour: Time set aside by Consultants to help each other stay motivated and productive
PRV: Stands for Personal Retail Volume, the global point value of commissionable products sold and how Consultants are paid commissions. All products are assigned a PRV point value, which is then converted to local currency using a PEG rate specific to each country.
VIP group: Typically a social media group that includes a Consultant's best customers for easy connection.
Workstation: An online hub, provided by Scentsy, where Consultants submit orders, find helpful tools and training and run their business each day.
For a look at actual Consultant earnings, click here.