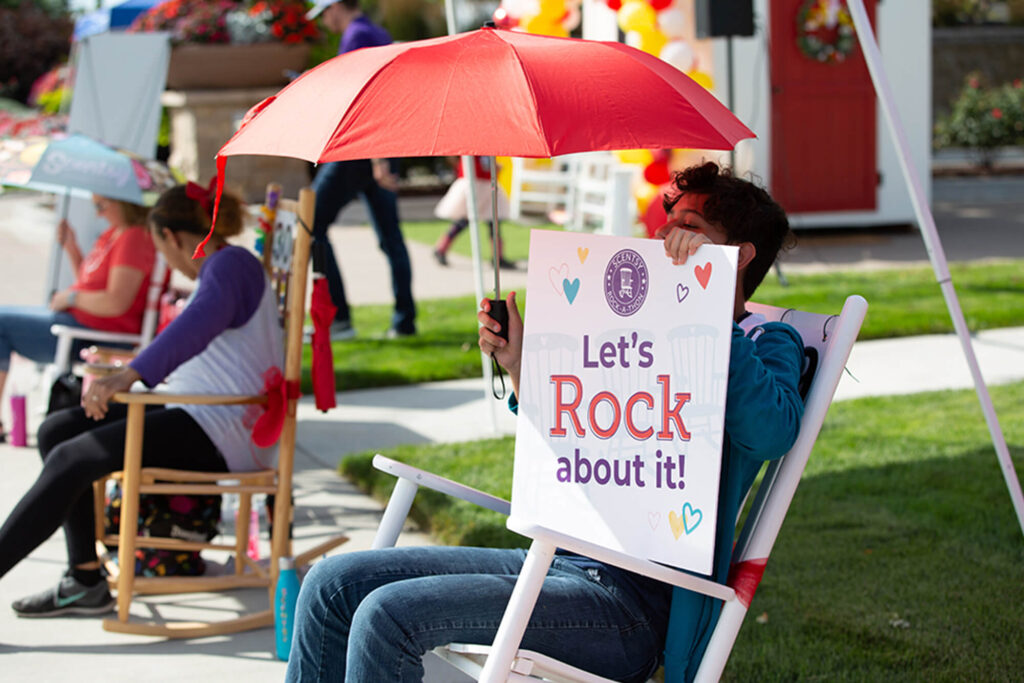 What is the Scentsy Rock-a-Thon?
Scentsy's Rock-a-Thon is a beloved annual tradition —for employees, local Consultants and members of our wider community. Every September, rocking chairs line the sidewalk outside Scentsy's home office in Meridian, Idaho, as participants rock to raise money for local charitable causes. Since its inception, the event has raised and donated more than $1.5 million. So, with the 2020 Rock-a-Thon benefiting Big Brothers Big Sisters (BBBS) of Southwest Idaho kicking off Friday, Sept. 17, we sat down with the event's architect, Human Resource Project Manager Kellie Floto, to learn the history of the Scentsy Rock-a-Thon and how everyone can get involved in this year's festivities!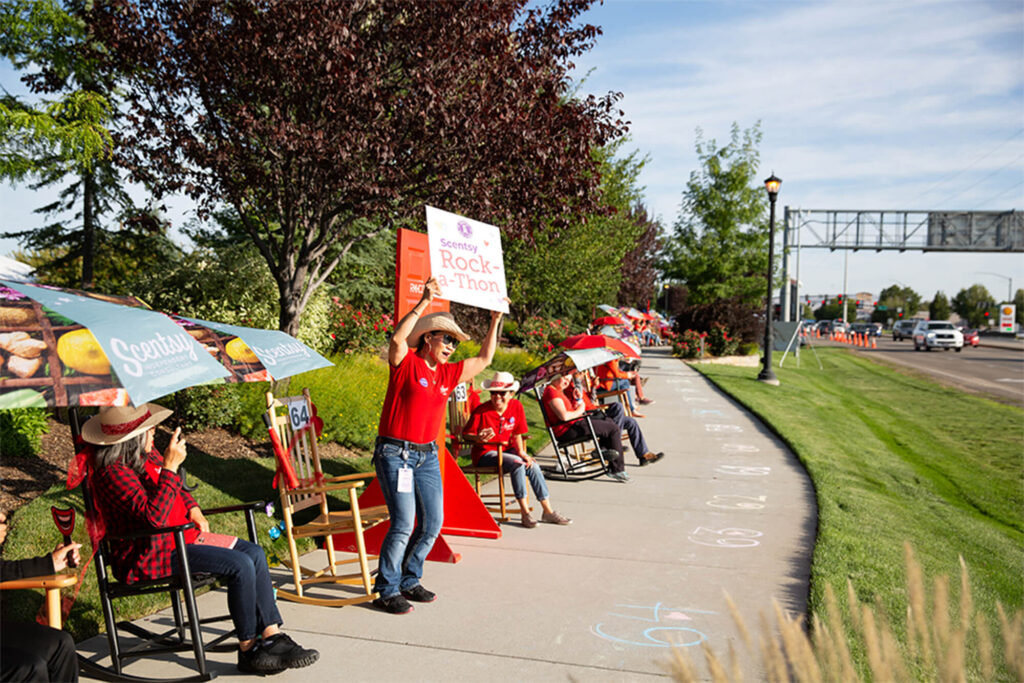 Scentsy's history of giving
"Since 2009, Scentsy has always hosted a summer-giving event, to raise and donate funds for a local non-profit," Kellie said. "Each year, a group of us — including Scentsy co-founders Heidi and Orville Thompson — would brainstorm a new themed charity event."
From a Spending Spree for Refugees to a Teeter-Totter-a-Thon, these events all share a common thread: to help the community in a way that's fun and authentically Scentsy. That's how the idea for a Rock-a-Thon started.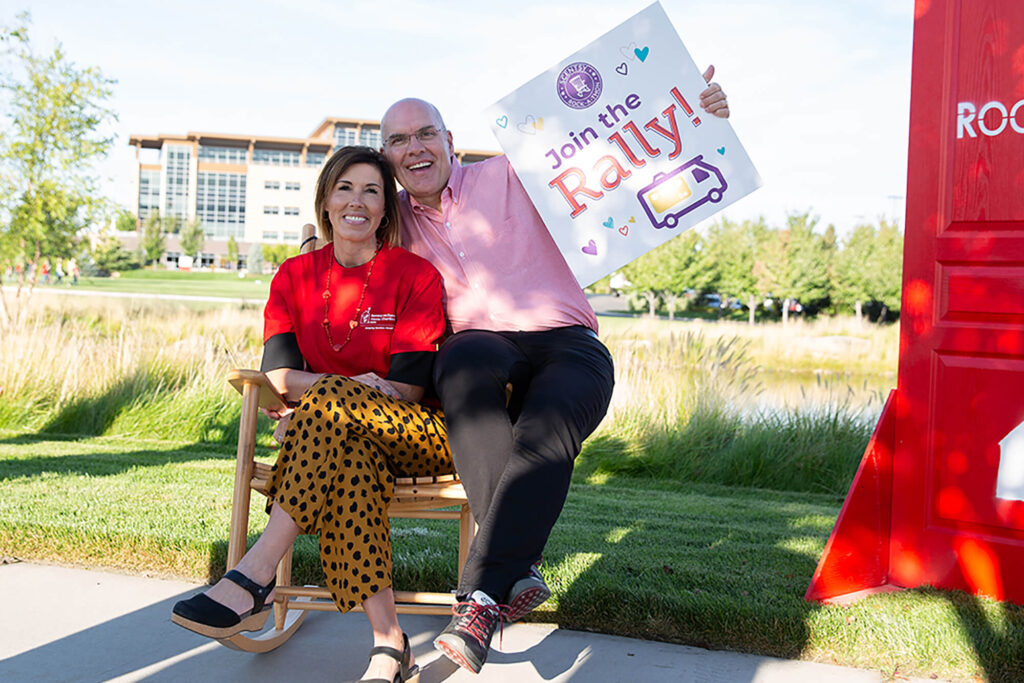 The first Scentsy Rock-a-Thon
Kellie remembers the moment the idea first came up. "Back in 2014, as we brainstormed a new summer giving event, and looking into local needs, the image of a mother gently rocking her baby came to mind," she said. "Hence, the idea of a Rock-a-Thon was born!"
The first rocking-chair-based charity event was such a huge success that it has since become an annual tradition.
As Kellie put it, "It is a favorite event for employees and a favorite event within the local community. Thousands come out each year to show their support, and rock for a good cause."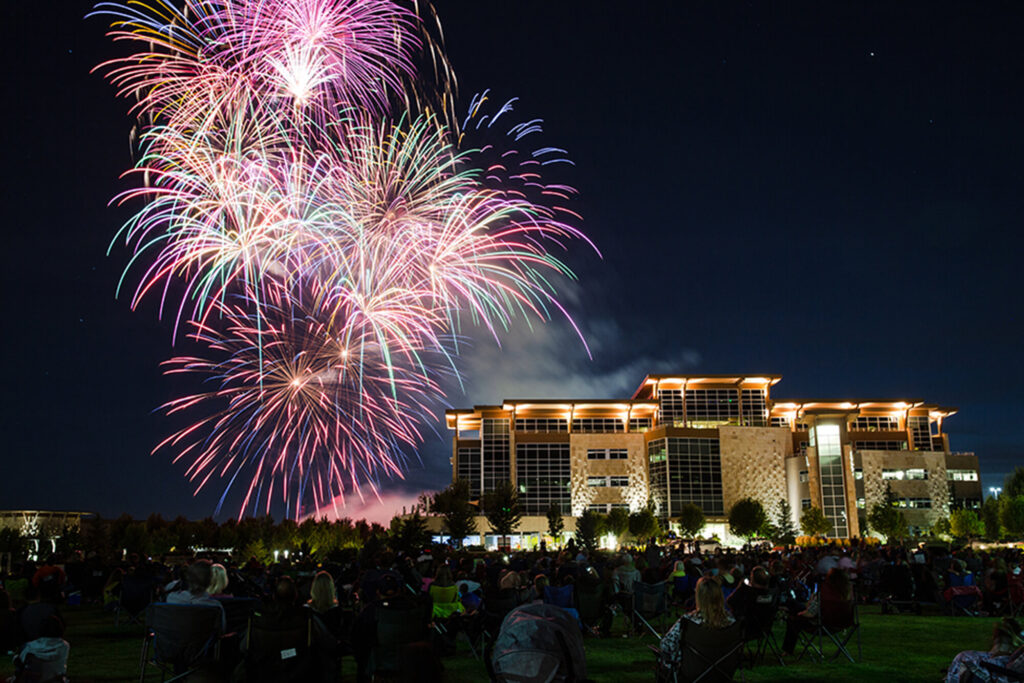 Rock-a-Thon 2020 will be unique
"This year, due to the public health crisis, things will look different than they have before," Kellie said. "Rather than employees, local Consultants and the community uniting together in person to rock, we have shifted to an online, social-media fundraiser."
While some will no doubt miss the opportunity to rock in person, this change has a huge silver lining.
"The great thing about this being online is now we can involve more than just our local community!" Kellie said. "People from all over the U.S. can get involved by donating , posting their support online or finding a Big Brothers Big Sisters chapter to support in their area!"
Doing good the Scentsy-way
While this year's Rock-a-Thon may look different on the surface, Kellie will be the first to point out that at its core, it's still the same event we know and love.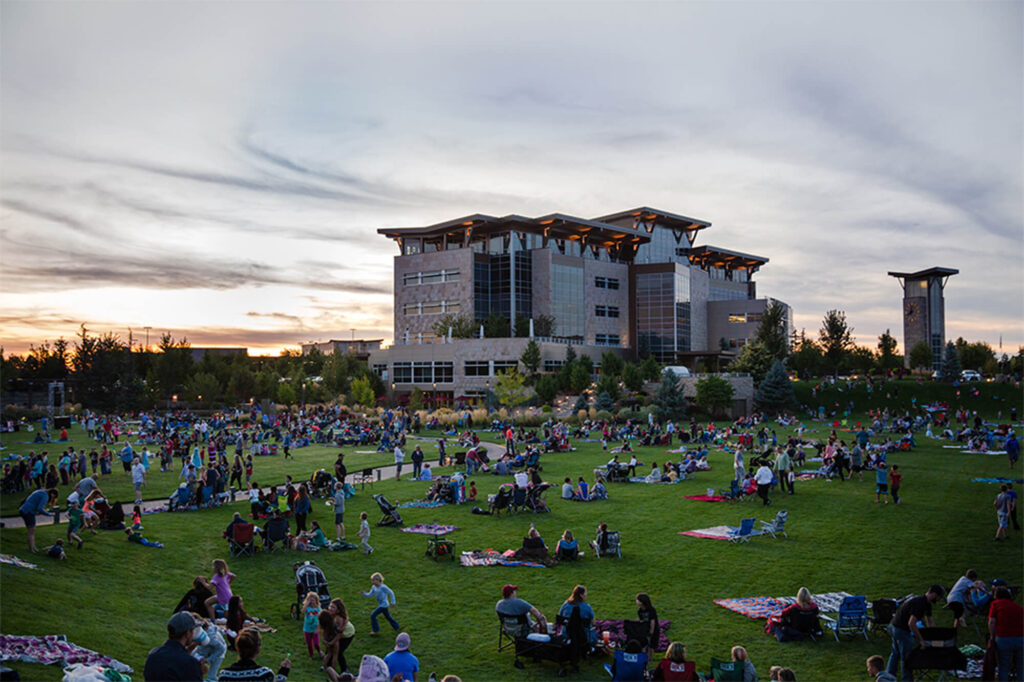 "The Rock-a-Thon is a simple concept with a heartwarming mission and a compelling call to action — it rallies the local community together, and there is something for everyone. You can give your time, your money or both!" Kellie said. "Scentsy is still donating $210,000 to our local beneficiary, and we're still putting our call to action out to the community to fundraise the additional $40,000 to meet the goal. Events like this are meant to spark something in the community to rally together to support a local cause and inspire people to contribute more than they take. That's one thing that will not change!"
Visit ScentsyRockathon.com and learn how you can get involved!