Spring has always been a season of waiting. After a long winter, the sun finally begins to shine. We watch and wait for the first bulbs to pop up out of the ground, coloring the landscape and eventually filling the vase at the center of our family table.
After so much anticipation — and hibernation! — we're thrilled to finally burst out, all smiles and sunglasses and sandals, full of energy and ready to celebrate the sunny season.
This year is different. More than any other spring, we're enduring an especially long season of waiting, with plenty of wondering and worrying to boot. There's solidarity and a sense of togetherness, true, but we're physically separated from so many of our people.
At times like these, it can be easy to forget the sunshine — don't. Walk outside. Open the windows. Nature is springing to life, bringing new hope and beauty to help carry us through. Celebrate it at home! You may not be able to invite the whole block to a full-on garden party, but that doesn't mean you can't create something special for your family.
Here's how:
Dress in your springtime best
Set the stage for a cheery soiree by inviting the whole family to wear their sundresses and sandals, khakis and polos. Make it bright, or even a bit fancy! Enjoy the opportunity to get dressed up.
Fill your space with flowers
If you planted bulbs and are already enjoying an early-spring garden, your work here is basically done. Before your event, be sure to clear your beds of stray weeds and really feature the flowers! Cut a bouquet to use as a centerpiece for your party table.
If you don't have any flowers growing yet, don't fret. You can use felt, fabric or paper to make your own, and it's a great craft to do with kids. We love this simple DIY by The Sweetest Digs: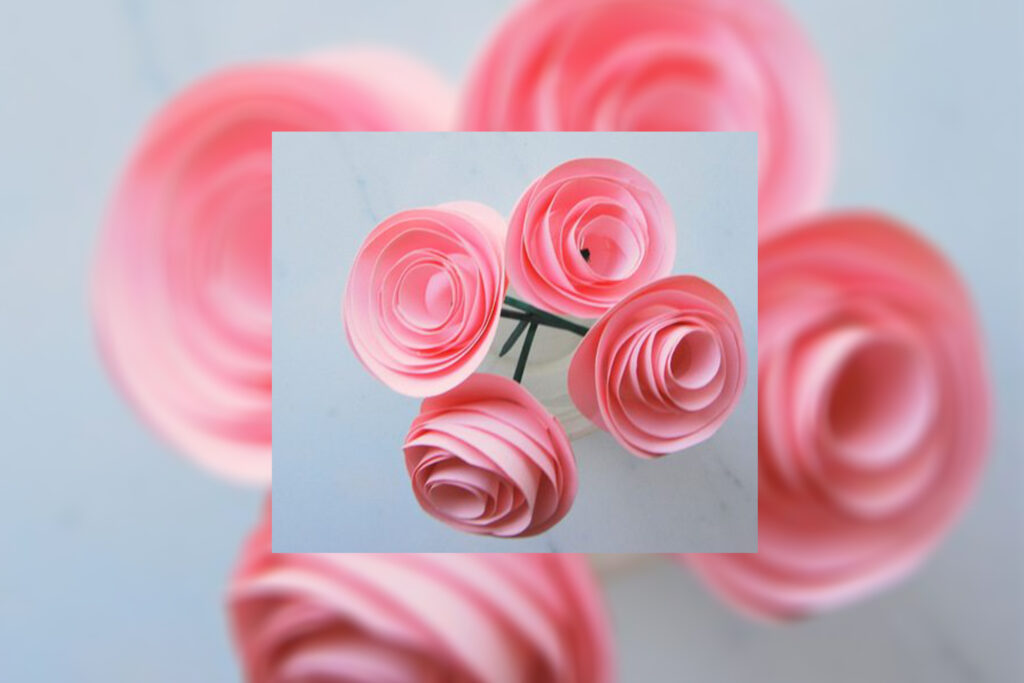 DIY Paper Flowers
Here's what you need:
Cardstock in your favorite colors
Scissors
Glue gun
Floral sticks or green pipe cleaners
Here's how to make it:
Cut a large paper circle, about 4 inches in diameter, then cut it into a spiral.
Starting with the outside edge, wrap the paper around your finger to create a rosette.
Using your glue gun, dab glue here and there to help your flower hold its shape.
Poke the floral stick or green pipe cleaner up through the center of your flower, then add glue to the bottom to hold the stick in place.
Drop your new DIY bloom into the nearest vase, then repeat the steps until you have a bouquet! Embrace imperfections and variations in size and color — it's what makes them special.
Serve seasonal treats
Stir up a pitcher of pink lemonade, make a tray of sandwiches, cut into triangles, and slice whatever fresh fruit you have on hand. Choose picnic-friendly sides and plan to bake the best glazed lemon cookies ever with your kids ahead of time. Use pretty stemware and delicate dishes to make even a simple tuna-on-wheat feel extra special.
Set up your favorite yard games
Badminton, anyone? Whether you prefer swinging a racquet, throwing horseshoes or tossing beanbags, set up a few festive activities and enjoy playing games together. Even if it's just for the afternoon, let everything else fade away and enjoy the sunshine and smiles with your family.
To keep the joyful spirit alive, bring the beauty of spring indoors with bright, floral fragrances. To shop, reach out to your Scentsy Consultant or visit their website. Don't have a Consultant? Find one at scentsy.com.