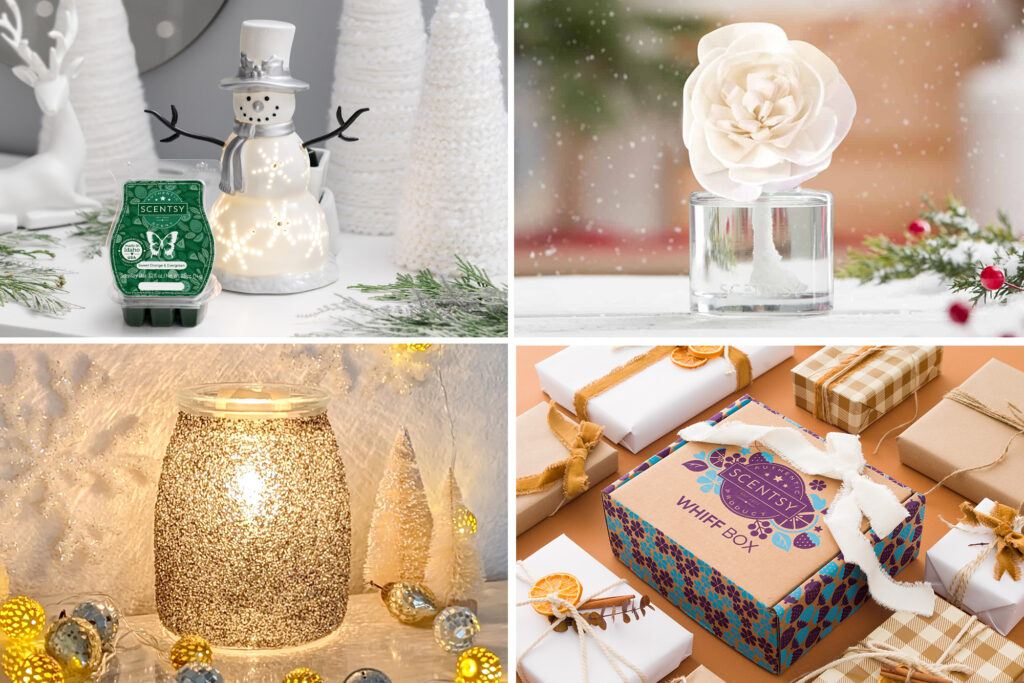 The giving season is here and in a whirlwind of baking, decorating and parties, finding the perfect gift for everyone on your list just adds to the chaos.
Your holidays just got a little bit easier with our list of seven amazingly fragrant and beautiful gift ideas.
Whiff Box: A stylish package of trending and seasonal samples and full-sized items for the home, and sometimes even curated self-care products. It's a unique assortment each month, all for less money than purchasing the products individually. Each Whiff Box contains a note describing the Scentsy wonders inside the box, so it's ideal for gift giving!
Fragrance Flower: Scentsy's elegant Fragrance Flower releases beautiful scent and looks pretty as a picture! Just set it out and enjoy, no plug required. There are two flower styles and so many fragrances to choose from. A Fragrance Flower makes a great stocking stuffer or hostess gift!
Warmer and Wax Bundle: Choose one of three select Scentsy Warmers and get four Scentsy Bars free! It's a home fragrance system, and gift, ready to go. The warmers range from glamorous to minimalist, and the Scentsy Bar combos are endless. Mix and match your way to the perfect present.
Scent and Warmer of the Month: Each month, Scentsy offers a seasonal fragrance and unique warmer. November's Sparkling Snowman Warmer is a jolly, illuminated gift that sparkles with snowflakes, silver trappings and winter charm. Pair him with our Sweet Orange & Evergreen fragrance.
Scents of the Season Collection: Choose one or bundle all four of the inviting Scents of the Season Scentsy Bars. Fragrances include Blue Christmas, Clove & Cinnamon, Cozy Fireside and St. Nickerdoodle. These bars embrace the holidays with fragrance notes including citrus, spices and sugar!
Scentsy Buddies: If someone special on your gift list needs a cuddly, huggable and fragrant friend, a Scentsy Buddy meets all the requirements. There's a Scentsy Buddy for all the heroes, heroines, space travelers, adventurers and animal lovers in your life. Each full-size Scentsy Buddy comes with a Scent Pak of your choice. Don't forget a few of our super squishable pre-scented Bitty Buddies or Scentsy Buddy Clips to hang on stockings.
Body products: When those on your giving list need a bit of fragrant pampering, look for Scentsy's luxurious scented Body products. Our Fragrance Mist, Hand Soap, Body Wash and more come in an almost endless assortment of fragrances. A tube of Scentsy Hand Cream makes a thoughtful coworker giveaway.
What is your top Scentsy holiday gift? Tell us in the comments!