The history of our beloved BBMB.

For seven years, Scentsy fragrances were simply discontinued to make room for new scents. Some were just gone for a season, while others were just GONE. It was a roller coaster of emotions.
OMG! I love the new fragrances! CANNOT WAIT!
Wait. Where's Orange Dreamsicle? WHAT IS HAPPENING, Scentsy???
 OH! They made it a Scentsy Favorite! Now it can never  leave. 
What do you mean, Favorites don't last forever? STOP TAKING ORANGE DREAMSICLE AWAY!
It was a dark time for many Scentsy fragrance lovers. We don't like to think about it. (Still struggling? Check out this post.)
The summer of 2011 came with a new spring of hope: BRING. BACK. MY. BAR. We call it BBMB for short.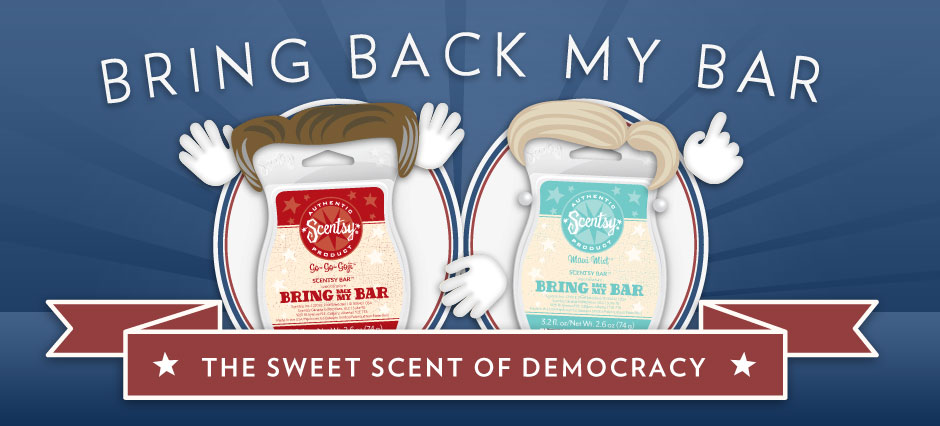 It was completely unreasonable to ask our fans to give up on the fragrances they loved cold turkey. But to keep introducing new fragrances each season, some would have to go. We devised a master plan:
Step 1: Make a list of all our retired Scentsy fragrances.
Step 2: Share it with Consultants, customers and fans and invite them to vote for their favorites.
Step 3: Bring back the scents with the most votes for one month (plenty of time to stock up). Scentsy Bars only!
Step 4: Repeat as necessary.
MILLIONS of votes are cast each season. (Several Consultants banded together to vote more than 80,000 times in two weeks for Huckleberry Heaven in 2016!) No one could ever doubt a Scentsy fan's passion for fragrance.
They're so passionate, in fact, that each season we are flooded with questions about the program. So we gathered the experts and answered the ones we receive most, along with a few fun facts about the history of BBMB.
When can I vote for Bring Back My Bar?
We offer BBMB twice a year. Fans vote in October for fragrances available in January, and vote in April for fragrances available in July.
 Help! I can't find my fragrance on the voting list. Where is it?
There are a few things to consider here:
For some fragrances, the necessary ingredients no longer exist. As natural or synthetic ingredients are phased out, sometimes we can mimic the note and rebuild the scent — like with Weathered Leather — other times we just have to take a deep breath, wipe a tear and say goodbye.
To be eligible for BBMB, fragrances need to be discontinued for a full year. (No need to vote for seasonal fragrances we plan to add back to catalog.)
Once a fragrance is chosen as a BBMB winner, it has to be removed from the running for one season before it can be voted for again. (We brought back Cherry Vanilla in January 2016, so it wasn't on the list to vote in April 2016.)
Do you include Scents of the Month?
Yes! If we can still make it, we include it in the voting list.
Why is Bring Back My Bar only offered in the U.S. and Canada?
When we launched the program, Scentsy was only doing business in the U.S. and Canada! We're always exploring new opportunities to share popular programs across borders, but business rules are different by country. Who knows what the future might bring?
What fragrances are you bringing back in July 2016?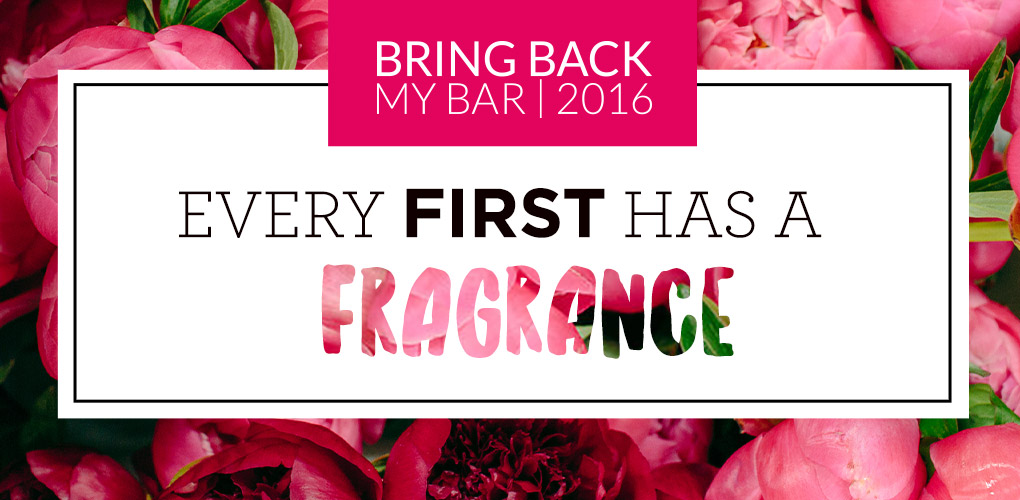 Here's the list! (AND YOU CAN RELAX. Orange Dreamsicle is on it. ) We also have a special announcement coming on Friday, April 29. Stay tuned!
Amber Road
Apple Press
Bubblegum
Cherry Limeade
Cranberry Mango
Enchanted Mist
Huckleberry Heaven
Jet, Set, Go!
Juicy Peach
Lemon Coconut Chiffon
Orange Dreamsicle
Peach à la Mode
Perk Me Up
Red Candy Apple
Rio Beach
Route 66
Serene Green
Simply Lemon
Surfer Chick
Vanilla Suede
April 29:   UPDATE
SURPRISE! Because we received more than 3 MILLION votes, we're bringing back 5 EXTRA BARS as a special thank you!
Eucalyptus
Fresh Cut Grass
Happy Birthday
Lemons & Berries
Maui Mist
Additional fragrances will be available for purchase starting July 1!
More questions? Let us know and we'll add them to the list!