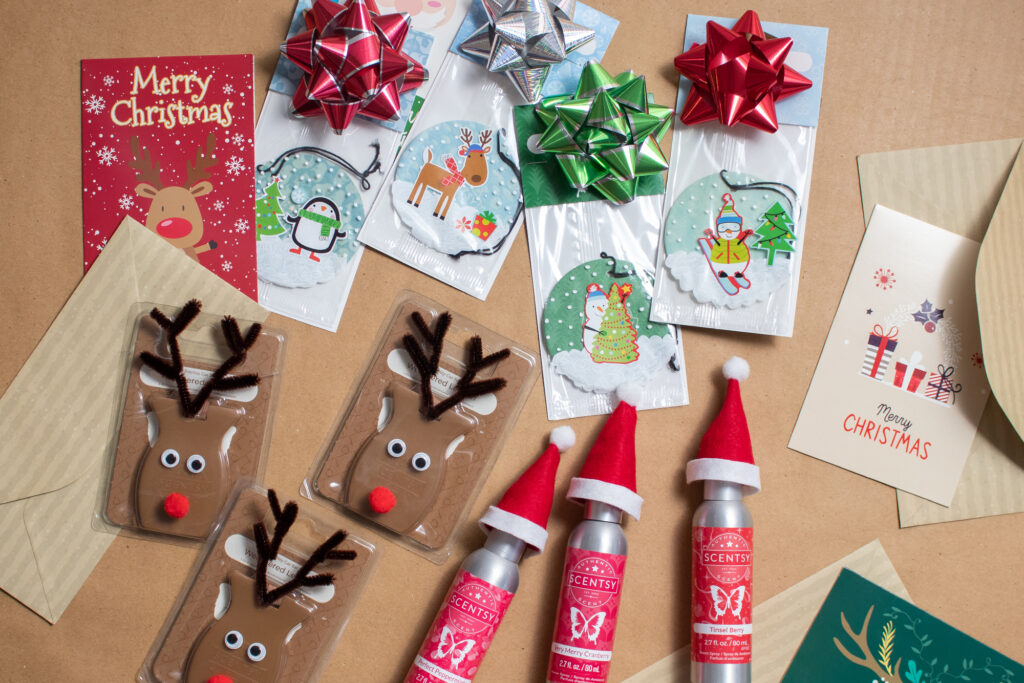 The days might be getting short and the air might be getting brisk, but no matter the weather, it's the season of warming hearts. This is the time to cherish, to serve, to support, and to look out for those around us, whether they are family members we've known forever, or neighbors who just moved in across the street.
Generosity is one of Scentsy's core values, and we're inspired by the thoughtful gifts Consultants create using our products. If you're handing out small tokens of friendship this holiday season, take a look through the fun and practical gift ideas below. With these lovely crafts, making homemade, heartfelt gifts might just become a family tradition!
Santa Room Sprays
Give away a bit of the North Pole by dressing up bottles of Room Spray to look like Santa Claus! Choose a scent with a red label, like Perfect Peppermint or Tinsel Berry, to represent the suit, and attach a felt Santa hat to the lid. Ho-ho-how cute!
Snow globe Scent Circles
This adorable gift will make the season merry and bright — and it won't shatter like a glass snow globe! Using white paint, dot the plastic cover of a Scent Circle with snowflakes and top it off with stickers featuring holiday characters.
And now for the fun fact: Did you know each Scent Circle is designed with a distinct fragrance pattern? The winter-themed patterns on Polar Bear Hug, Iced Pine and Frosted Vanilla are all perfect for this project!
Reindeer Car Bars
Give these spiffy Scentsy Car Bar reindeers to someone who's deer to your heart. Simply attach googly eyes, a pom-pom nose and pipe cleaner antlers to the packaging of a brown Car Bar — Weathered Leather and Vanilla Bean Buttercream are both good options.
Homemade cards
Family photos are optional, but welcome! Pull out the scrapbooking supplies and make some cards, as simple or elaborate as you want. Jot down a few notes of appreciation for the receiver. Try delivering your cards by hand to spark up a conversation! Handmade cards pair well with any of the gifts above.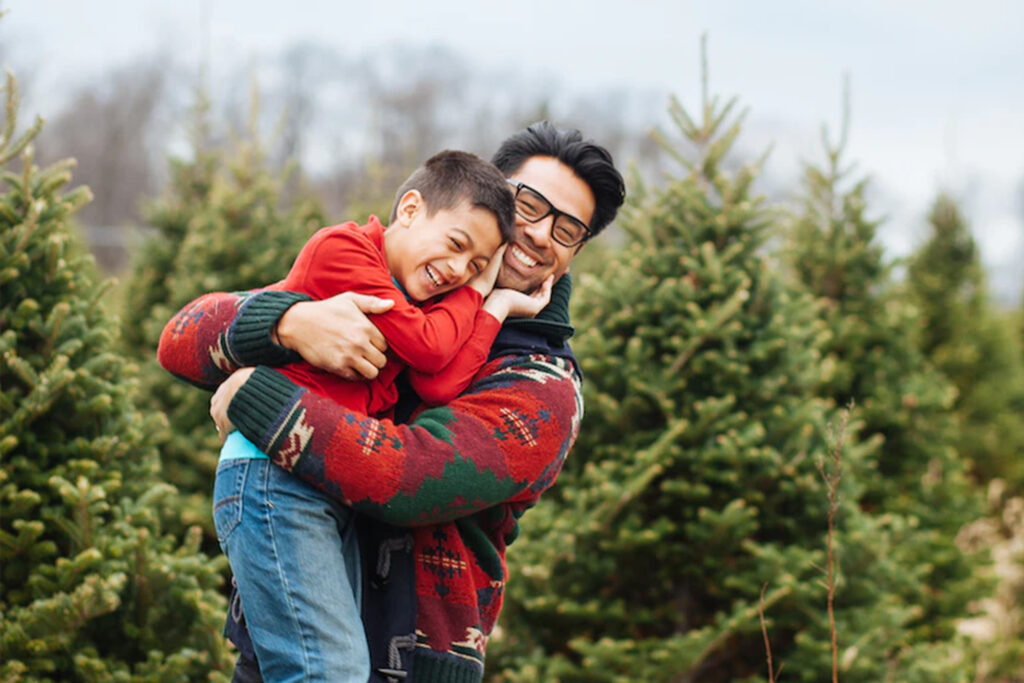 Gifts are a great way to break the ice so you can take the opportunity to lend a hand, ear or shoulder to the people around you. Share your Scentsy gift ideas in the comments, and tag your social media posts with #ScentsySnaphot!