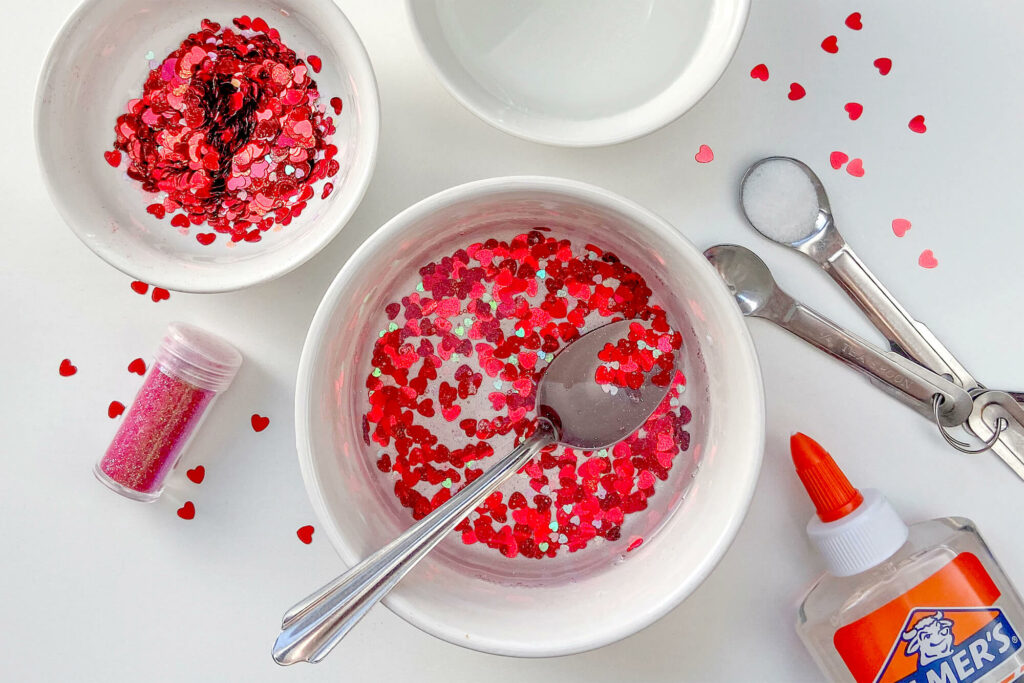 It's easy to fall into the holiday trap when you have kids. You know the one — that every year has to be bigger, better, more thoughtful or more memorable than the last?
It's time to let go of that unrealistic and totally unnecessary goal!
Instead of buying a life-size teddy bear or cutting every single food item you serve into heart shapes on Feb. 14, consider giving them what they really want: special time with you.
If it's warm enough, hit up the park, skate park or your local zoo. If it's too chilly, try an aquarium or movie date. It doesn't have to be lavish or expensive — you know your kids. Just do something fun, grab a treat while you're out, and smile for one adorable Valentine's Day selfie.
And when you get home, try this fun, ooey-gooey craft together:
Valentine's Day slime
Every kid loves getting slimy! And this recipe is chock-full of V-Day love.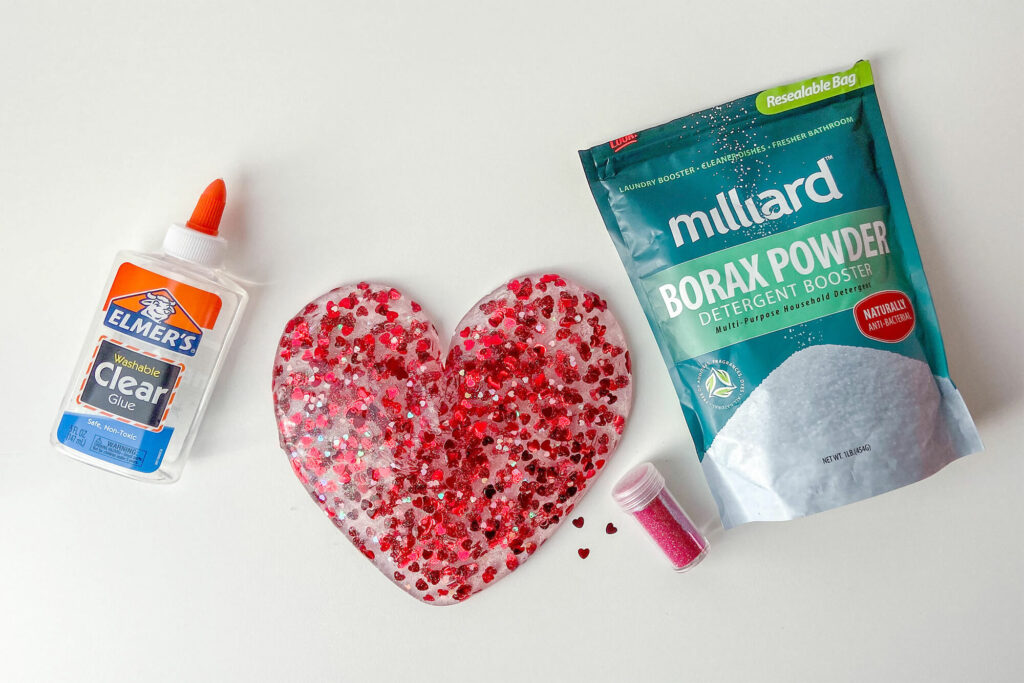 Here's what you need:
½ cup Elmer's Clear Glue
½ teaspoon borax powder
Glitter — look for red, pink or hearts!
Water
Prep bowls
Spoons
And here's how to make it:
Fill two bowls with ½ cup of water each.
Add ½ cup of glue to one bowl. Mix well, then stir in the glitter — add as much as you like!
Add ½ teaspoon of borax powder to the water-only bowl and mix well.
Slowly stir the borax mixture into the glitter/glue mixture. It'll start to get slimy fast! Mix until all liquid is dissolved.
Have fun playing with your super-goopy Valentine's Day slime!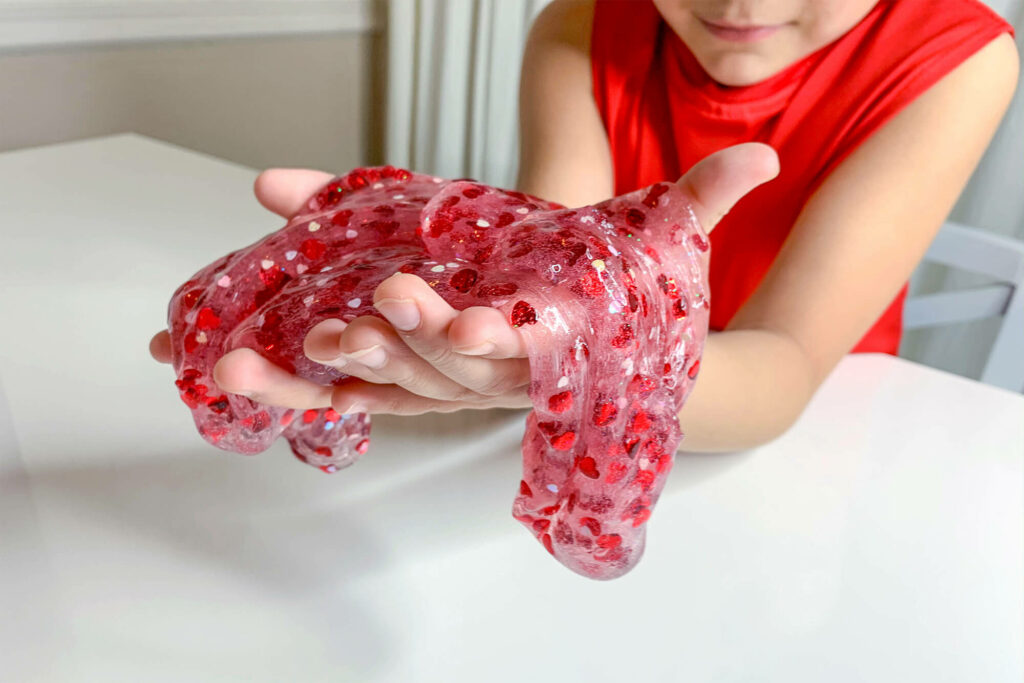 Pro tip for cleaning up:
If the slime attaches itself to any clothing, upholstered furniture or carpet, be sure to scoop up as much as you can before it dries. Then, mix equal parts rubbing alcohol and distilled white vinegar to remove it. You might need to use a toothbrush to help loosen the stuck-on slime, and be sure to test your cleaning solution on an out-of-the-way spot before tackling the job. It really does work!
For other super-cute DIY ideas, follow the links below:
Say it with scent
If you can't imagine not giving your littlest valentine a cuddly gift, Scentsy has you covered. Check out our ready-made Valentine's Day Gifts, or shop plush, fragrant friends for every age and budget. From our cute and collectible Buddy Clips to our ever-changing lineup of limited edition Scentsy Buddies, there's a Buddy for everybody! Add a little something sweet and you can call your gift complete.
To shop, reach out to your Scentsy Consultant or visit their website. Don't have a Consultant? Find one here.
Happy Valentine's Day!