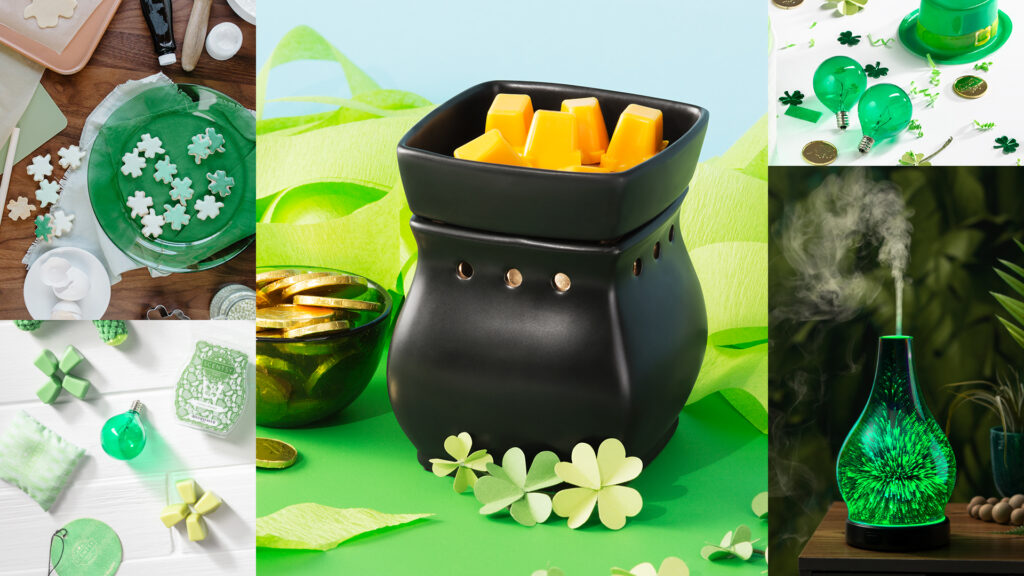 St. Patrick's Day is on its way, and we're giving you the green light to celebrate! From cooking to crafting, there are lots of fun ways to commemorate this lucky holiday. And, to bring you the luck of the four-leaf clover, we have four ways for the whole family to enjoy the festivities.
Get crafty
Make your St. Patrick's Day a little more magical by creating a leprechaun trap ahead of time. All you need is a box, some green paint and glitter glue to decorate the outside, and a stick to prop up the trap. Set your trap out the night before St. Patrick's Day and bait it with a small shiny treasure, like costume jewels. The next morning, be sure to check if a leprechaun left any chocolate coins in the trap.
Dress your home to the nines
Try your luck at handcrafting some St. Patrick's Day décor. Cut out some paper shamrocks , make a wreath using tissue paper, or tie together a green fabric garland. If you're cooking a special feast for the holiday (which we recommend!) make your table extra festive with green and gold centerpieces or napkin rings.
Don't forget to accessorize with your favorite Scentsy décor! If you've got a Premium or Deluxe Diffuser, this is the perfect occasion to switch your diffuser to the green light setting and add an appropriate oil, like Sweet Eucalyptus Lime or Eucalyptus Lavender Mint.
Cook up your own luck
St. Patrick's Day has a strong connection to corned beef and cabbage, but those aren't your only options. Try making traditional beef stew, bangers and mash, or Irish hand pies. Serve your meal on green tableware alongside your homemade centerpieces, and round out your meal with some chocolate truffles with Irish cream filling.
Look for adventure
If the March air has a hint of spring, take your St. Paddy's Day party outside with a scavenger hunt around your neighborhood. Try to locate as many green items as you can, like street signs, recycle bins, and if you're lucky, a four-leaf clover! Or, enjoy an easier walking distance by exploring the house. You can even hide green and gold items throughout your home for your kiddos to find!
To add an element of excitement, use washable paint to leave leprechaun footprints throughout your house on St. Patrick's Eve. In the morning, your leprechaun hunters will discover evidence that a leprechaun visited — a sure sign of good luck!
How will you celebrate St. Patrick's Day? Share in the comments!