How to stay happy, motivated and dry — even in the rainy season.
Spring is finally here! Birds are happily "twitterpated" and chirping, colorful flowers are bursting up out of the ground and we're rhyming about those refreshing April showers — but in spite of it all, not everyone FEELS so good about it.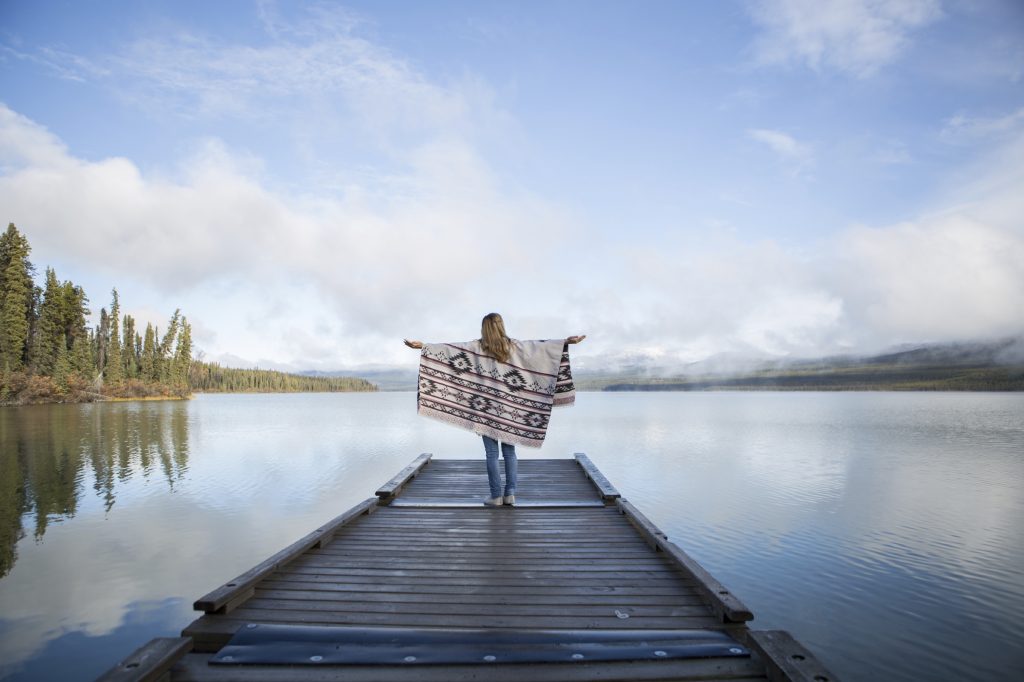 What seems like a beautiful, promising new season to some, totally BUMS others out.
Think about it: With spring comes a sort of renewal. Many of us feel a burst of energy and positivity (spring fever!), and jump at the opportunity to spend time outside under the sun (spring break!).
For those of us who DON'T naturally feel that extra spring in our step, the happiness around us can feel suffocating. (Have you heard of SAD: Seasonal Affective Disorder? Most sufferers experience it in winter, when the sun sets early. But there's also reverse SAD: those who suffer more when the days are longer and the sun is out.)
Trying to beat the springtime blues? You're not alone! Here are a few inspiring words to lift your spirits:
Know that you might have bad days — but DON'T GIVE UP:
 "Courage doesn't always roar. Sometimes courage is the quiet voice at the end of the day saying, 'I will try again tomorrow.'"
—Mary Anne Radmacher
Embrace the STRENGTH that comes with difficulty:
"Good timber does not grow with ease. The stronger the wind, the stronger the trees."
—Thomas S. Monson
Count your BLESSINGS — then count them again:
"If you want to find happiness, find gratitude."
—Steve Maraboli
Make yourself SMILE, even when you don't feel like it:
 "The best way to cheer yourself up is to try to cheer somebody else up."
—Mark Twain
Challenge yourself … then maybe have a cookie:
"Reach as high as you can, and then reach a little higher. There you will find magic and possibility. And maybe even cookies."
—Marc Johns
 If all else fails, surround yourself with happy, kind, wonderful people. (We know a few!) Good friends always help lift us up!