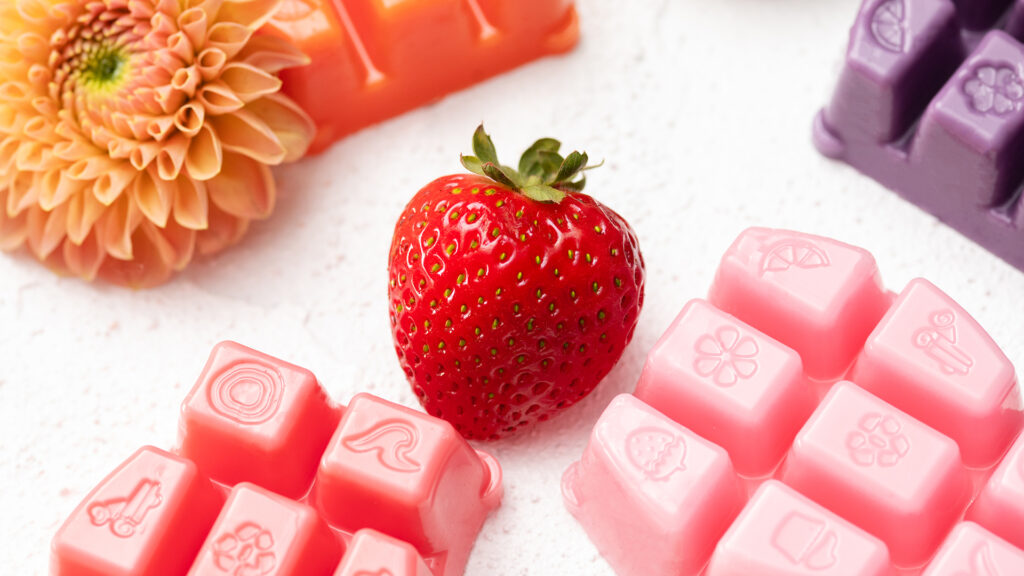 One of the highlights of summer is the abundance of fresh produce. Delicious fruits and veggies simply burst from supermarket aisles, farmers market stalls and even your own backyard. Make the most of the fruit that's in season with these healthy and tasty recipes.
Sweet citrus flavor is the star of the show in this cold and creamy dessert. If you're a fan of this flavor, try our Rainbow Sherbet fragrance.
Ingredients:
2 cups fresh-squeezed orange juice
1 tablespoon orange zest
1 cup granulated sugar, divided
1/2 cup heavy cream
1/2 cup milk
Instructions:
In a medium bowl, mix the orange juice, zest, and 2/3 cup of the sugar until the sugar has dissolved.
In a separate bowl, use a whisk or hand mixer to whip the heavy cream and the remaining 1/3 cup sugar until the cream is thick and forms soft peaks.
Stir the milk into the orange mixture. Gently fold the whipped cream into the orange mixture.
Refrigerate the sherbet base for at least 1 hour until chilled. Churn according to the directions for your ice cream maker.
The churned sherbet will have the texture of soft-serve ice cream. Freeze the sherbet in an airtight plastic container for a firmer texture or if you don't plan to eat it right away. Enjoy!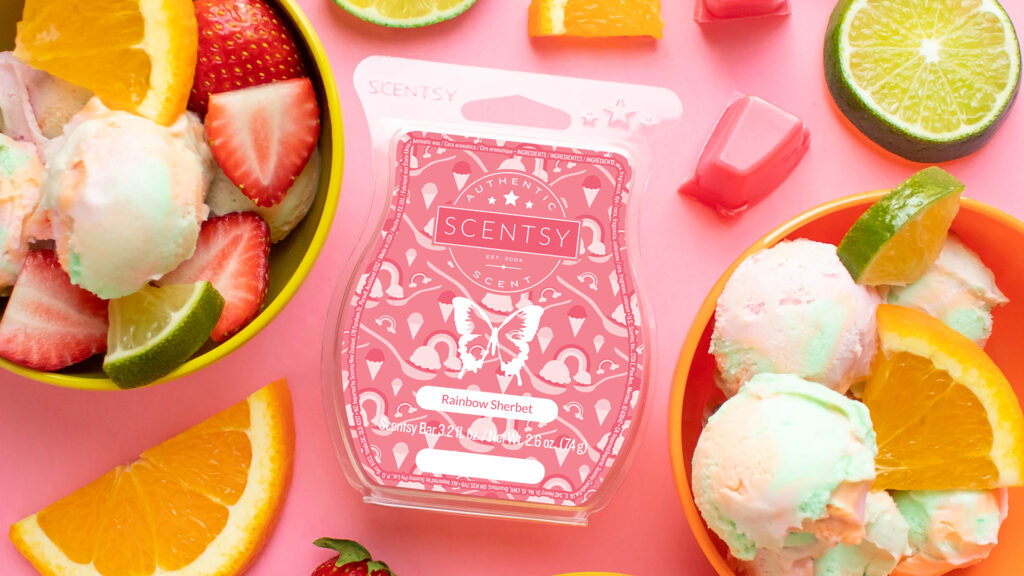 Rhubarb raspberry crisp by Taste of Home 
Try this tart and timeless classic with a scoop of vanilla ice cream — and keep the essence of this dessert in your home with our Pink Rhubarb Sugar scent.
Ingredients:
4 cups chopped fresh rhubarb (1-inch pieces)
2/3 cup sugar
Juice and zest of one orange
1 cup all-purpose flour
1/2 cup packed brown sugar
1/2 teaspoon ground cinnamon
1/2 cup chilled butter, cut into small pieces
1/2 cup rolled oats
1/4 cup chopped pecans
1/2 pint fresh raspberries
Instructions:
In a large bowl, combine rhubarb, sugar, orange juice and zest.
In another bowl, combine flour, brown sugar and cinnamon. Cut in butter with a pastry blender. Add oats and pecans and mix well.
Place rhubarb mixture in an 8-inch square baking pan. Sprinkle evenly with raspberries and cover with crumb topping. Bake at 350° F for 45 minutes or until topping is browned.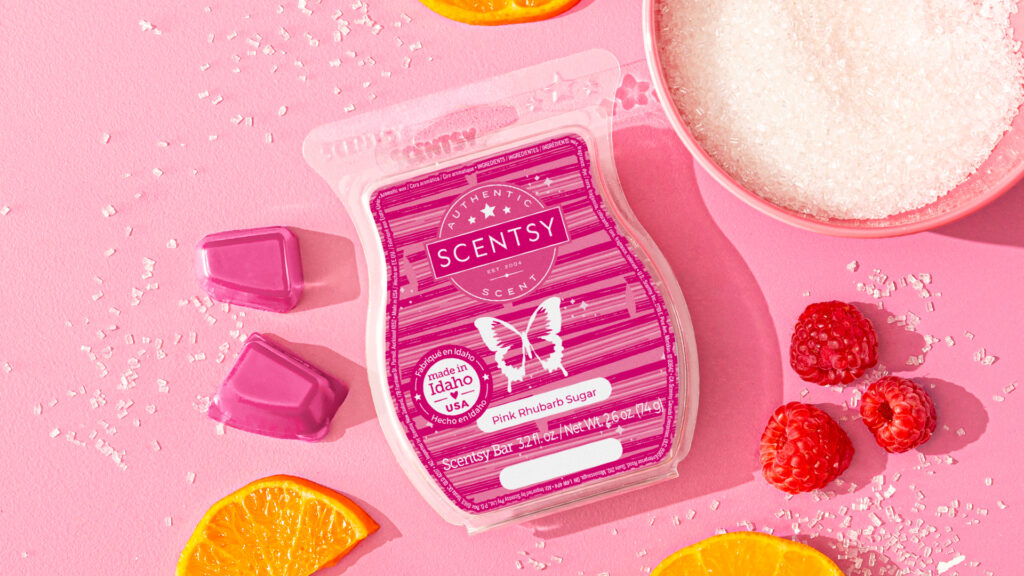 Fruity cocktails, mocktails and more
Try your hand at mixology with these delicious drinks inspired by the Happy Hour Bundle! If you're a fan of one of these beverages, take a whiff of the fragrance paired with it.
Appletini Splash: Shaken, not stirred. This fragrance delivers notes of green apple and nashi pear, sweetened by simple syrup. Find the appletini recipe at The Pioneer Woman.
Paradise Punch: This scent is like sunshine in a bottle, with a medley of orange, lemon juice, açaí berries and starfruit. Make your own drinkable version with this recipe from Culinary Hill.
Piña Colada Cha-Cha: Even if you can't hop on a jet to a tropical island, you can still create vacay vibes at home with this fruity fragrance. Blend up a piña colada using the instructions at Simply Recipes.
Mango Matcha: Hot summer days are no match for this cool scent, featuring mango nectar, matcha sorbet, cucumber and a dash of pure sugarcane. Whip up a gorgeous mango matcha smoothie with this recipe from Love and Lemons.
Coco Lime: Delight in creamy notes of coconut milk and vanilla, energized with a citrusy splash of fresh lime. If you just can't get enough of this fragrance, try this coconut lime daquiri recipe from Self Proclaimed Foodie.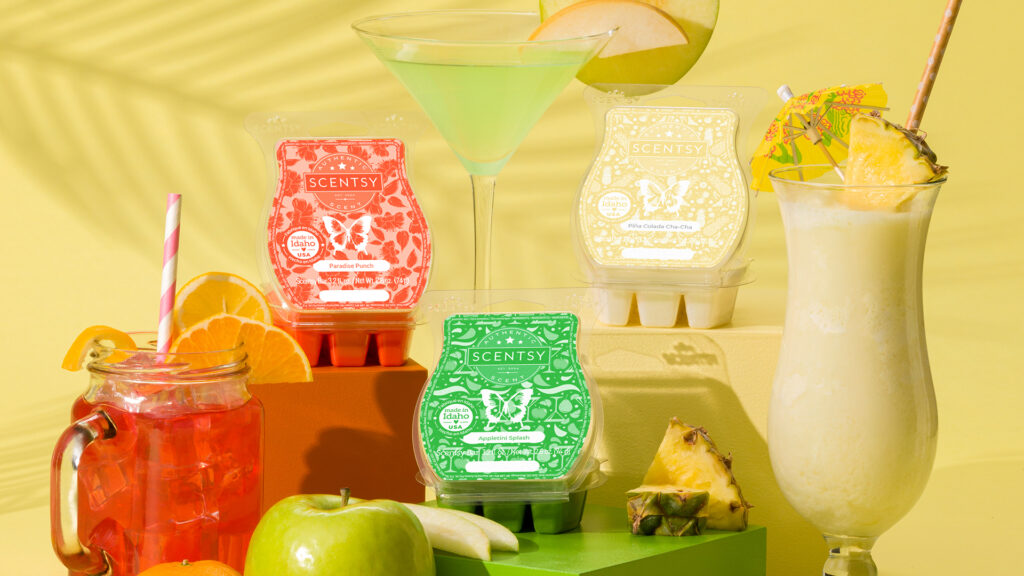 What's your favorite fruity fragrance? Comment below!