You simply can't have summer without ice cream
It's like peanut butter without jelly. The beach without an ocean. They simply have to go together.
If you agree, you should definitely check out our July Scent of the Month, Strawberry Swirl! Blissfully sweet and creamy, this fragrance blends indulgent notes of frozen strawberry, frothy milk and vanilla for a scrumptious sensory treat.
And, of course, it pairs perfectly with our July Warmer of the Month, Ice Cream Cone. This cute Element Warmer comes decked out in sprinkles and a fun, kitschy vibe.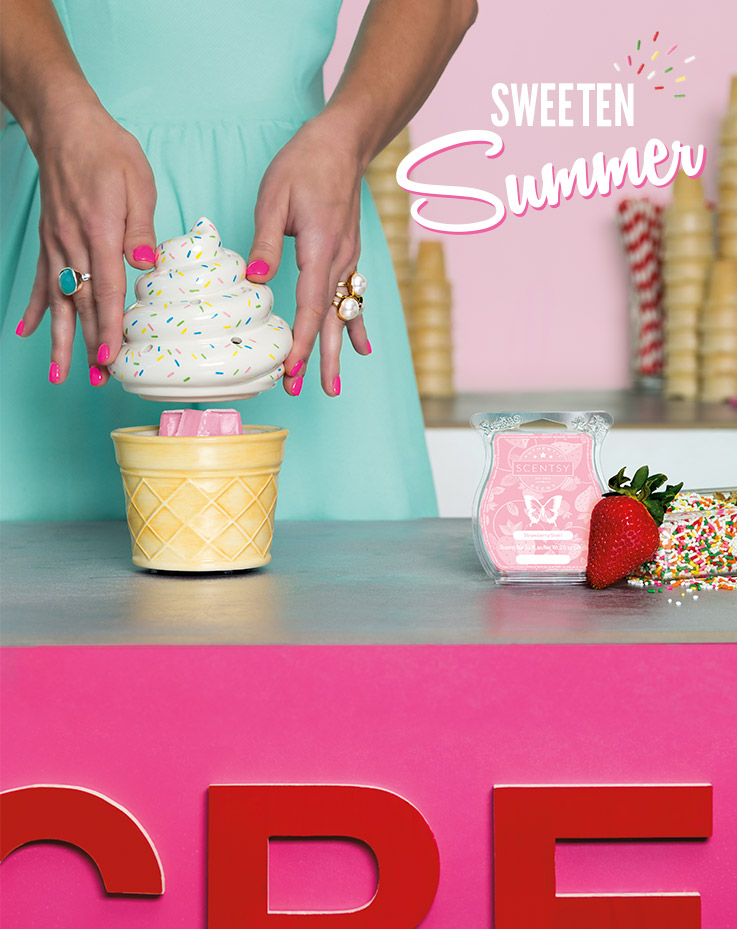 Do you have a favorite ice cream flavor? Who doesn't?
Whether you're the adventurous type who can't get enough of Pocky Red Bean in Colorado or Ube in Hawaii. Or if you like your frozen treat on the hot side, like Vanilla with Sweet Sriracha Sauce in Ohio or White Chocolate Habanero in New Hampshire, there is no end to the flavor combinations since this beloved frozen dessert was first referenced in North America in the 18th century!
But perhaps one of the best things about spending a sunny afternoon with a delicious double scoop is it forces you to savor the moment. Put down your phone. Bask in the flavor and texture. And slow down. After all, it's pretty tough to text while holding a cone.
And if you're road trippin' through Vegas this summer, be sure to try a sample Durian — depending on your palate, some say it takes like sweet almond; others say it's rotten onions! Scoop at your own risk!
What do you love most about ice cream? Tell us in the comments! And be sure to contact your Consultant to pick up our July Scent and Warmer of the Month. If you don't have a Consultant, click here to find one.