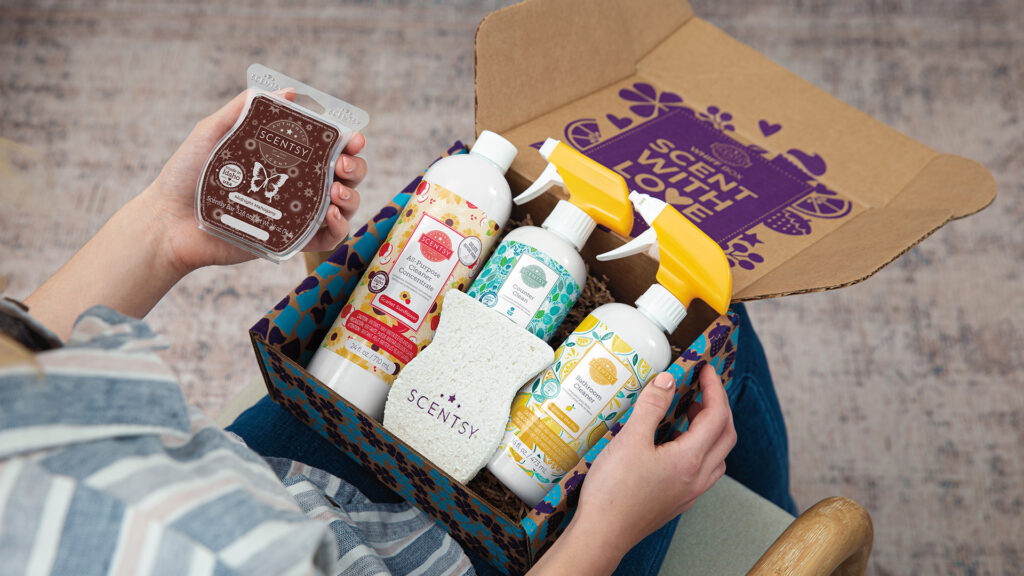 You may not know exactly what's in your Scentsy Whiff Box when it arrives, but there's one thing you can always count on — a sample crop of the season's freshest fragrances!
Whether it's winter, spring, summer or fall, a Whiff Box will always treat you to an assortment of new, trending and in-season fragrances and product lines curated by Scentsy. Each assortment will always have five to eight consumable items (aka the stuff that often runs out), including our famous Scentsy Bars. Occasionally, you might even get a sneak peek at a fragrance or product that's coming soon!
So, if you've never ordered a particular Scentsy product before — say, our Counter Clean, Scentsy Pods or Hand Cream  — you just might experience it for the first time thanks to the Whiff Box. It's always a fun surprise, and a great way to discover new favorites you didn't know you were missing.
What's coming next month? Give us a hint!
Sorry — we're not about to let the cat out of the box! Besides, the surprise is half the fun.
What we can tell you about October's Whiff Box is that homey seasonal scents will surely delight and get you ready for the busiest time of year. Expect to be in a merry mood!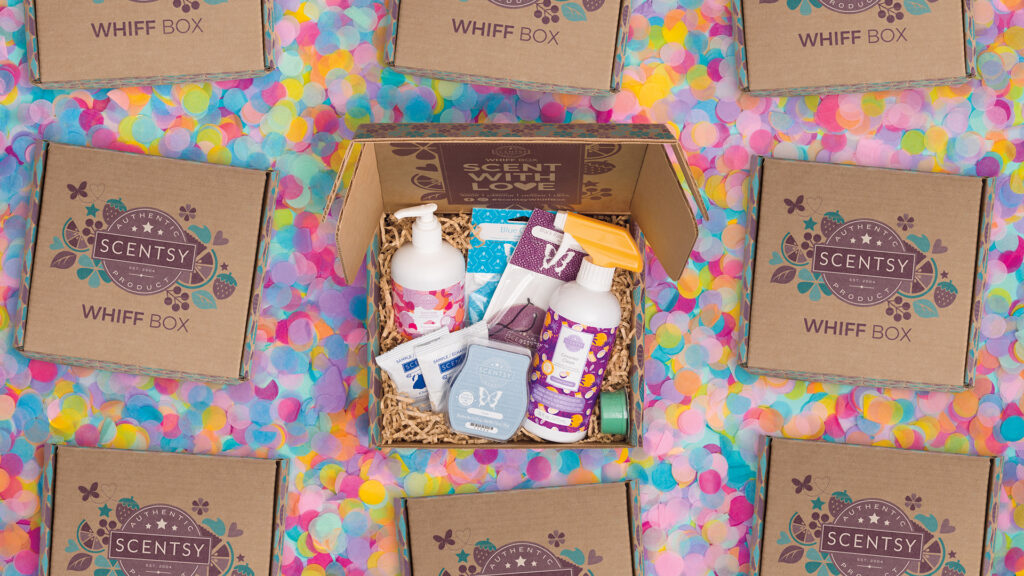 The gift that keeps on giving
With the holidays just around the corner, it's important to note how giftable a Whiff Box is! In fact, with the box itself being whimsically designed and packaged, the prep work is just about done — it's ready to give as-is.
For a little extra zhuzh, you might add your own personal touch to your gifted Whiff Box. For example, if you give away a Whiff Box featuring bakery scents, give your recipient a homemade treat as well!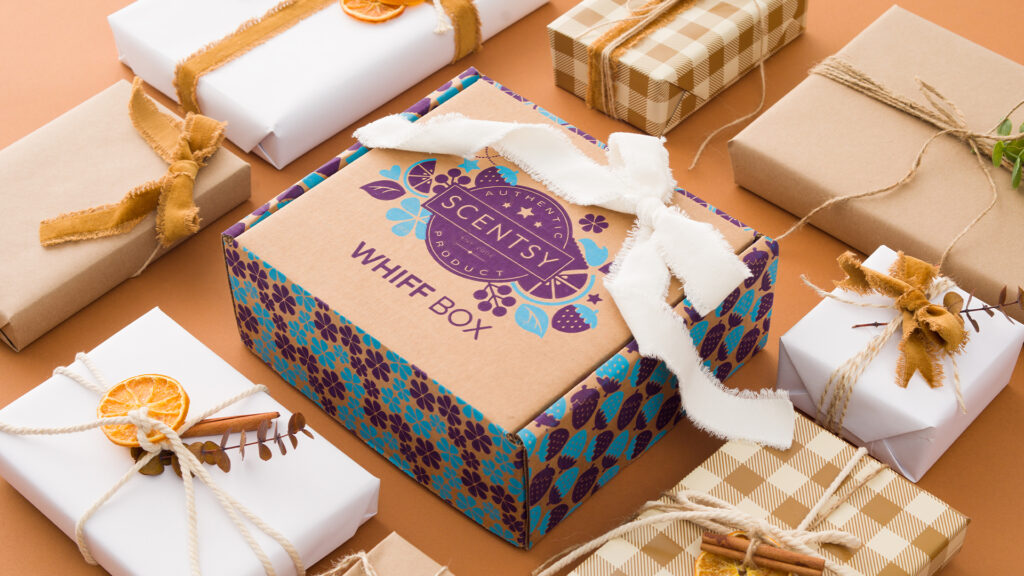 When should I order my Whiff Box?
We could say "it's that time of year" for Scentsy Whiff Box, but truth be told, it's always the right time for a box of scent surprises that are continually in season and on-trend.
Plus, Whiff Box is eligible for Scentsy Club, our monthly subscription program. This means you can schedule a new Whiff Box to arrive at your door on a regular basis — for as long as you choose — by adding Whiff Box to your Scentsy Club subscription. You could even get it for half the price with a qualifying order!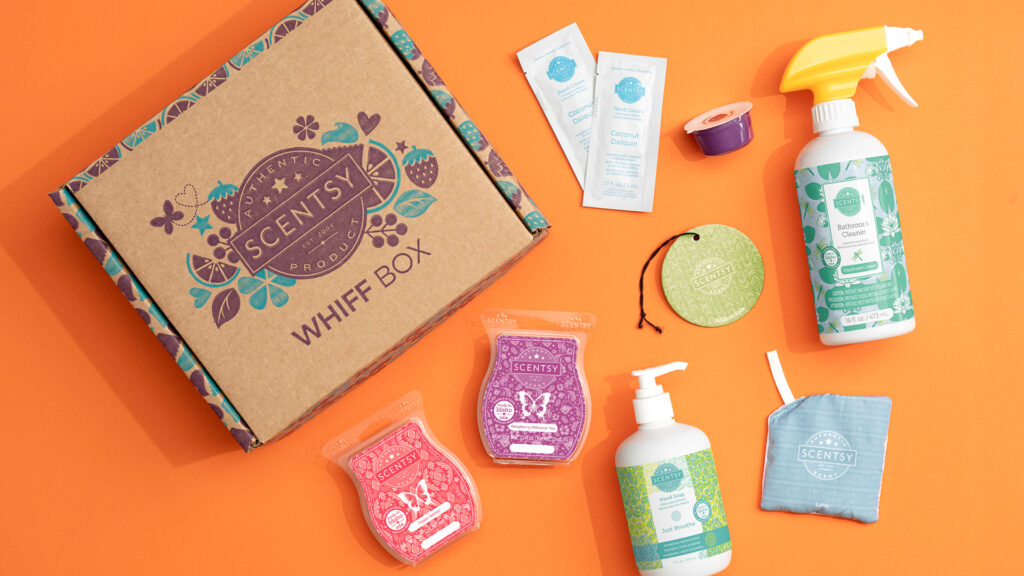 Questions about Whiff Box, Scentsy Club or anything else scent-related? Your Consultant will have the answers! And if you've already experienced our Whiff Box (or received one as a gift), we'd love to hear what you love most about it in the comments below!