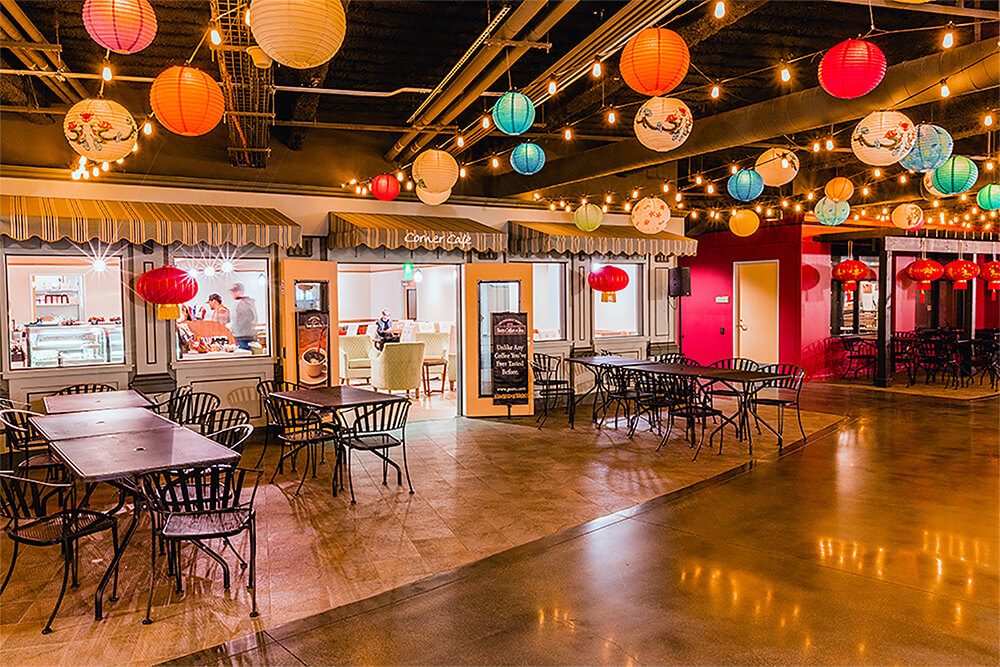 Celebrating great food and great smiles
Scentsy Co-owners and Co-CEOs Heidi and Orville Thompson designed Scentsy Commons in Meridian, Idaho, to embody the authenticity and positivity that are at the foundation of the business they created. The Scentsy Kitchen and Café are crucial components of these ideals, serving up food and drinks with authentic ingredients and a smile.
The Kitchen staff works hard to wow Scentsy employees with innovative breakfasts, lunches, snacks and take-home dinners. Kitchen Manager Jim Wood happily describes how his team delivers incredible food with a heaping helping of good vibes.
How long have you been a part of the Scentsy team?
I have worked at Scentsy for eight years, the first six as a contractor. My team and I were lucky to become Scentsy employees two years ago.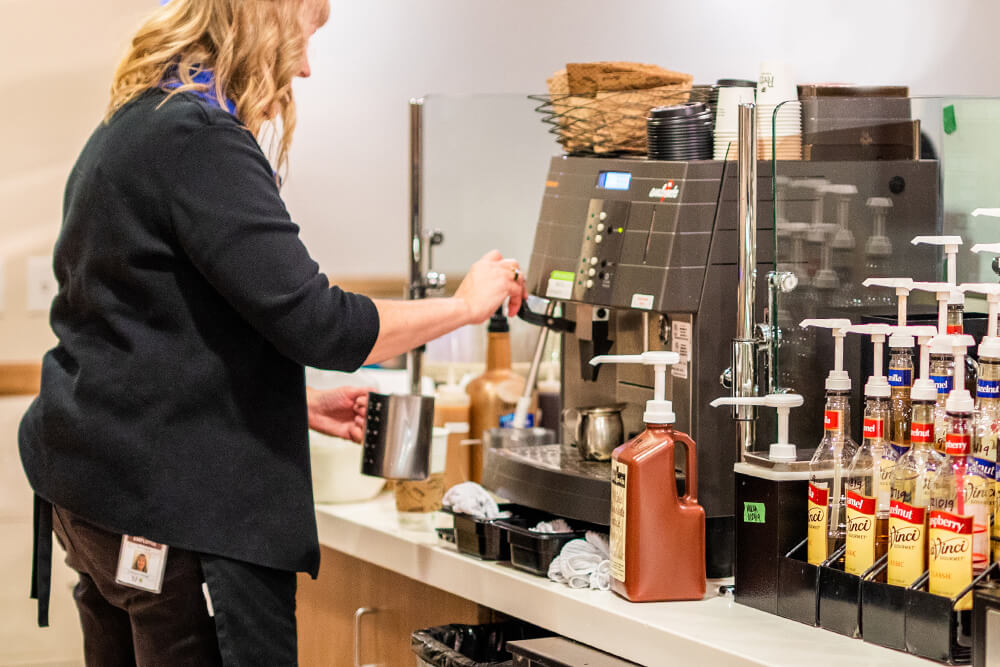 What sets the Scentsy Kitchen apart from similar venues?
We make almost everything from scratch. Our employees are really invested in making quality food for our customers. The grounds are the prettiest in the country if you ask me, and truly our kitchen is state of the art.
What's your favorite part of the experience?
So many things. Our customers are the best. I love the challenge of all the big functions and special events Scentsy has. [Scentsy hosts public and private events that are often catered by the Kitchen staff.]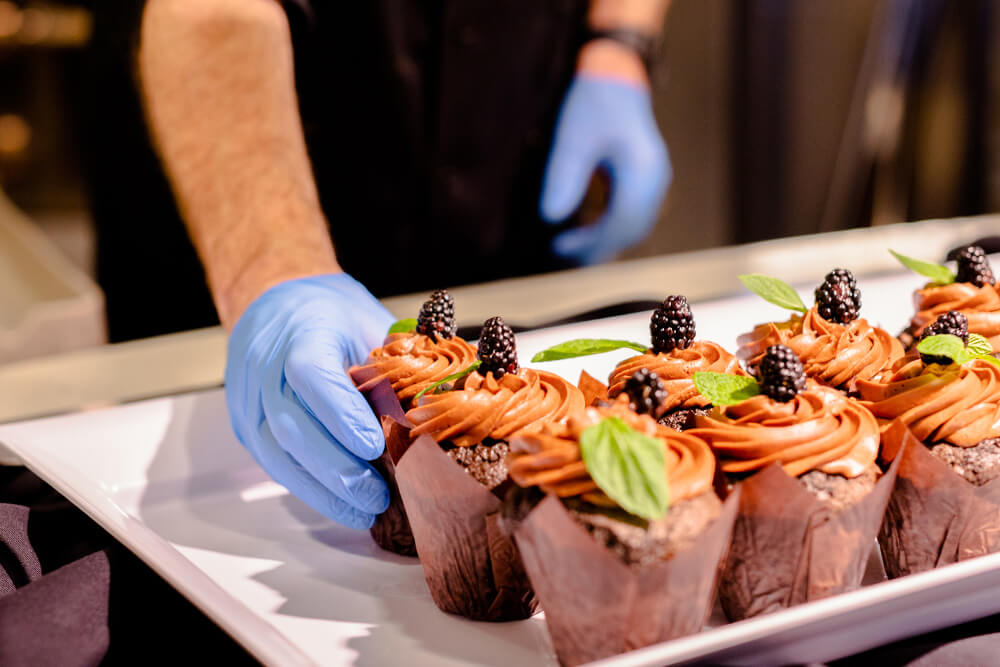 Your team has provided more than just great food over the years.
What are some of the other programs your team has brought to Scentsy?
We have done cooking classes, farmers' markets, pumpkin carving contests, Community Supported Agriculture (CSA) boxes. We love to be a part of everything Scentsy does internally and in the community.
The whole campus agrees that the Kitchen staff has been a great source of positivity in the face of this year's challenges.
What's the secret ingredient that makes your team so upbeat?
Our customers. If they feel that we are positive, it's really just a reflection of the love we get from them. I love customer feedback on dishes or experiences they enjoy.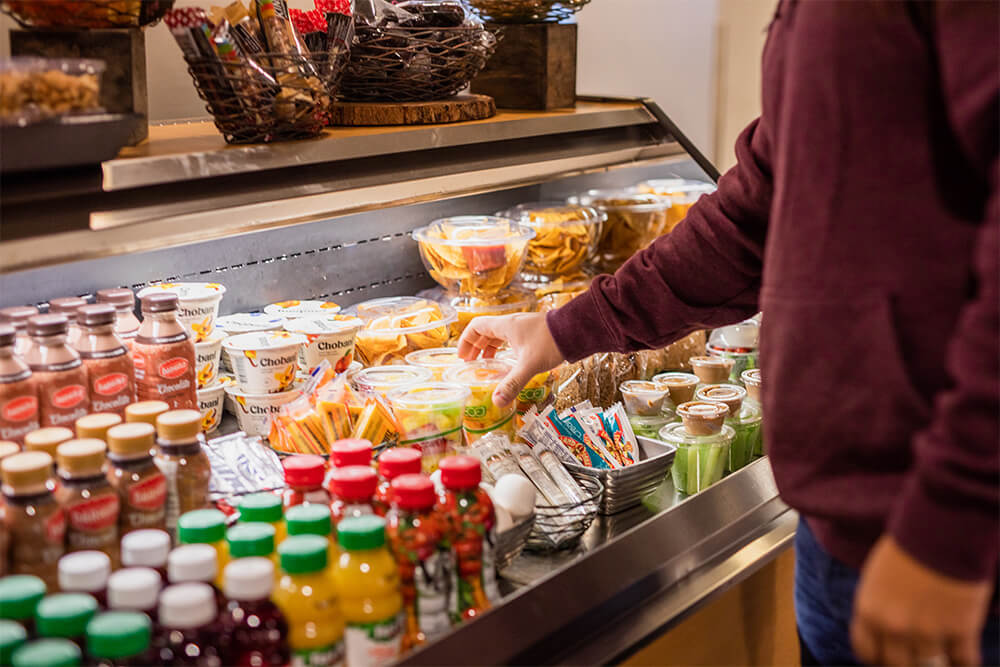 What's your favorite dish the Scentsy Kitchen has ever offered?
That's tough! I love ethnic food so maybe tom kha gai soup? Our Indian butter chicken with cilantro riata recipe was given to me by an Indian chef who is a good friend of mine, so I can't help but think of her whenever we make it.
Everyone at Scentsy loves the work the Kitchen staff does to make the home office a magical — and delicious! — place to work.