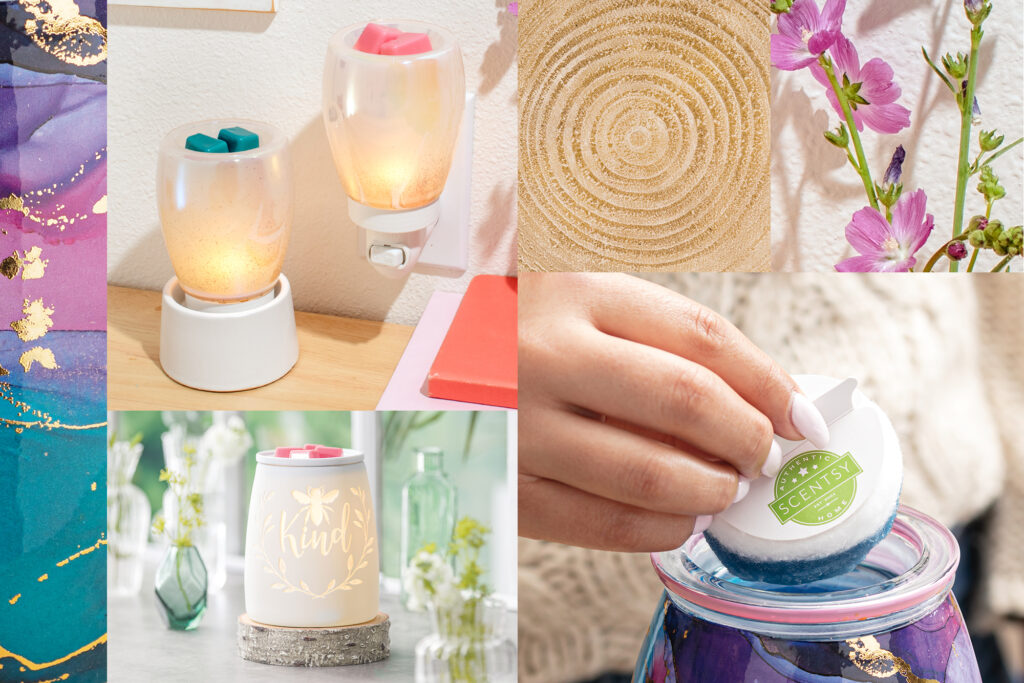 Scentsy is well-known for, well, scents! Most fans are familiar with our gorgeous warmers and signature wax bars. But did you know there are several accessories to complement this beloved fragrance system? Here's a quick look at three products that make Scentsy Warmers even more stylish and functional in your home.
Warmer Stands
Scentsy Warmer Stands are perfect for bringing a bit of height and variety to your décor! The Round Warmer Stand features powder-coated metal with an oil-rubbed bronze finish, and its simple, classic design fits into any décor style. The Birchwood and Tin Warmer Stands are cord-concealing, so you can hide any unused length of the warmer cord. This opens up a world of design options, especially on countertops and other areas where a jumble of cord is unsightly or annoying.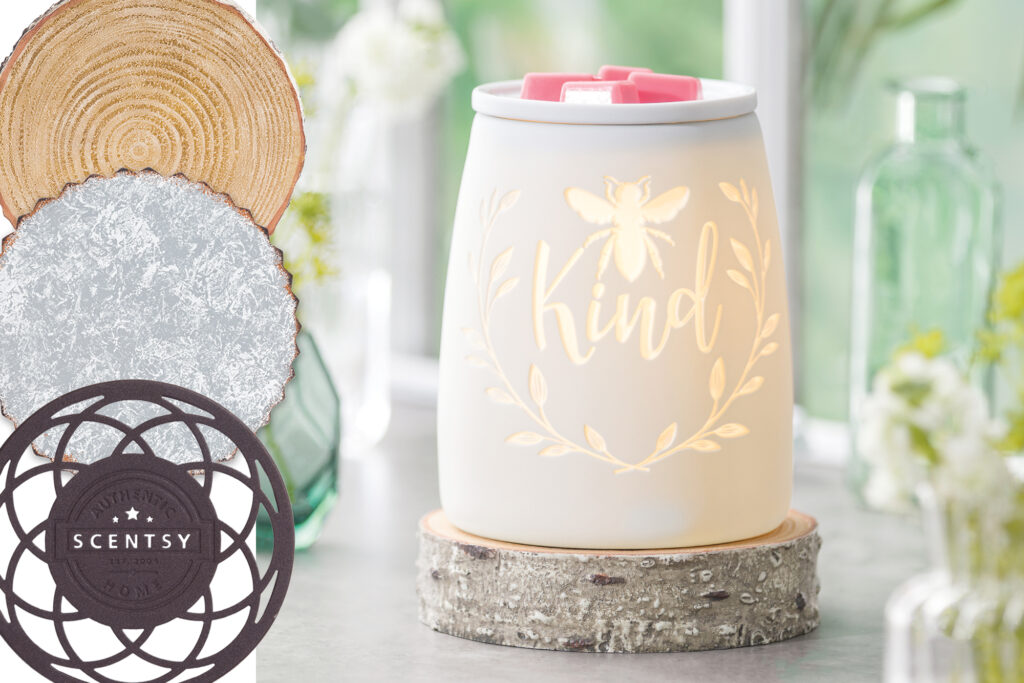 Mini Warmer Tabletop Bases
Scentsy Mini Warmers add a pretty pop of fragrance to smaller spaces, like bathrooms and offices. If you typically plug your mini warmer directly into the wall, that might be the only setting you imagine it in. But did you know you also have the option to display your mini warmer on a table? A Mini Warmer Tabletop Base shows off your warmer on any flat surface! Tabletop bases come in two options, one for glass mini warmers, and one for ceramic or metal mini warmers, so be sure to verify which option you need when ordering a base. Your Consultant can help you if you have any questions.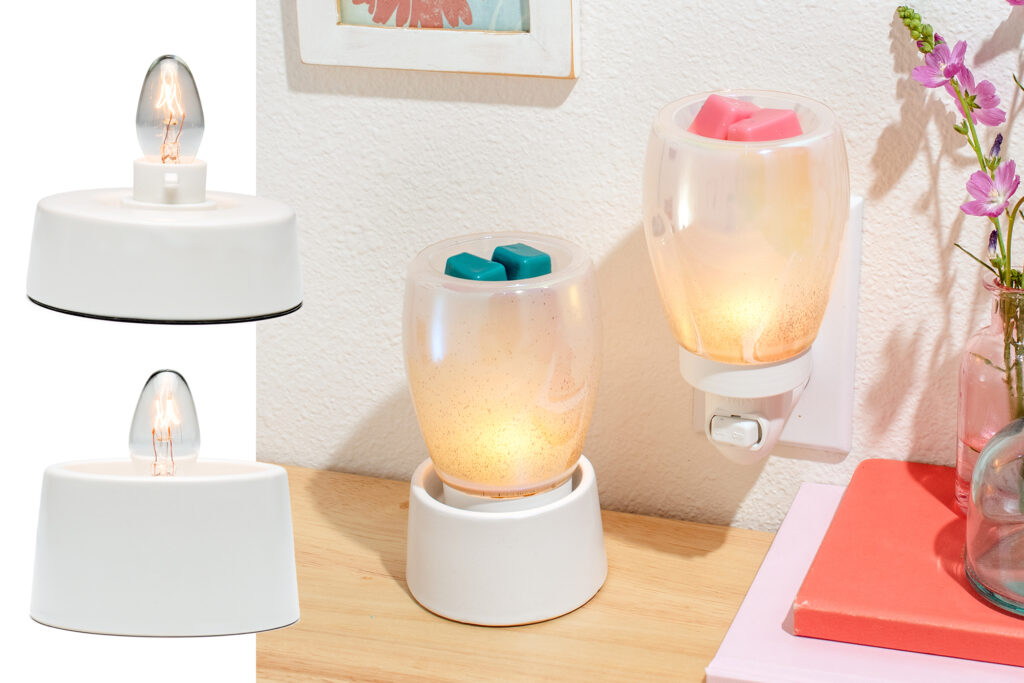 Cotton Cleanup
After you finish warming one fragrance, you'll certainly want to give another one a try — but first you need to clean out the used wax. That's where Cotton Cleanup comes into play. Just dip one of these cotton pads into the melted wax, and within seconds the cotton will absorb it. Cotton Cleanup packs quite a punch, especially when compared to DIY alternatives — each pad can absorb up to four melted Scentsy Bar cubes!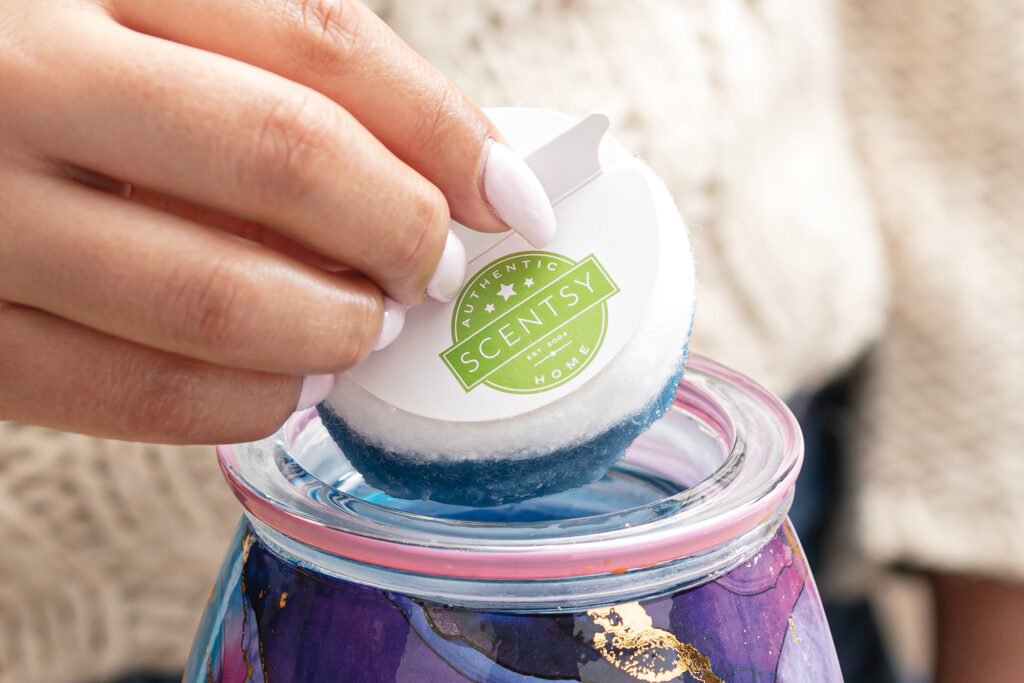 Have you used any of these products? Share your photos with us on social media using #ScentsySnapshot!