For the past several seasons, each Scentsy catalog has been built on a theme,
the most dramatic being the Fall/Winter 2015 catalog — Reimagine Scentsy! That's when we unveiled our brand-new look and lineup, including the Scentsy Diffuser, Scentsy Oils and our Skin and Groom lines among other great products.
After Reimagine, we asked customers to Find Joy in the Journey for Spring/Summer 2016, and now? It's time to Share!
"We want you to share your excitement! We want you to share your enthusiasm! We want you to share your passion," said Lindsay Randolph, Scentsy's Chief Creative Officer. "Scentsy provides an incredible opportunity for making connections, creating memories and sharing ideas, experiences and stories."
But let's rewind a bit. How do we even arrive at a catalog theme?
"Trends support the seasonal theme," Lindsay said.
But that's not all. Trends are what guide nearly every creative angle, so they're a huge factor in the Scentsy universe.
"They influence the general look and feel of the catalog," Lindsay said. "They help define the product collections and inform the storytelling aspect of the products that are showcased in the catalog."
The overarching trend that influenced Share Scentsy is the "craft revolution" or "maker movement." It's about being yourself and expressing it through fragrance and home décor. And you'll find plenty of both in our newest catalog, in scents and styles for every taste.
As you flip through the catalog, you'll also notice that each Warmer spread features a sub-theme, which speaks to the overall message of sharing your style. For example, the Gold Struck spread highlights the trend toward ornate details and modern, geometric shapes.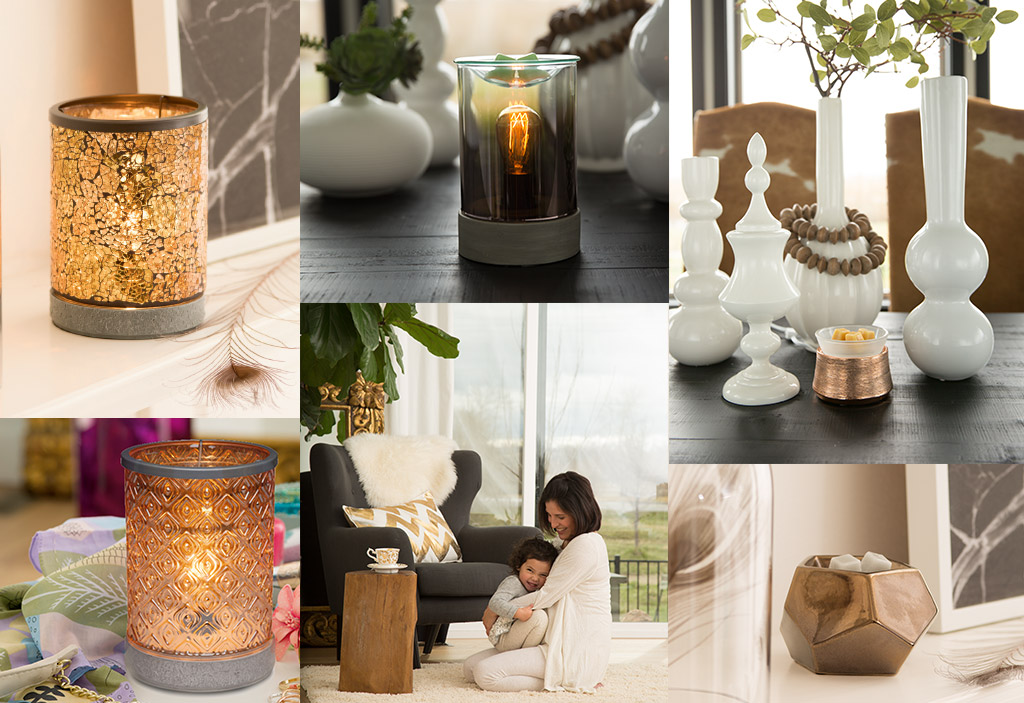 And Farmhouse Charm captures the opposite — yet equally enchanting – end of the spectrum with a nod to the free spirit.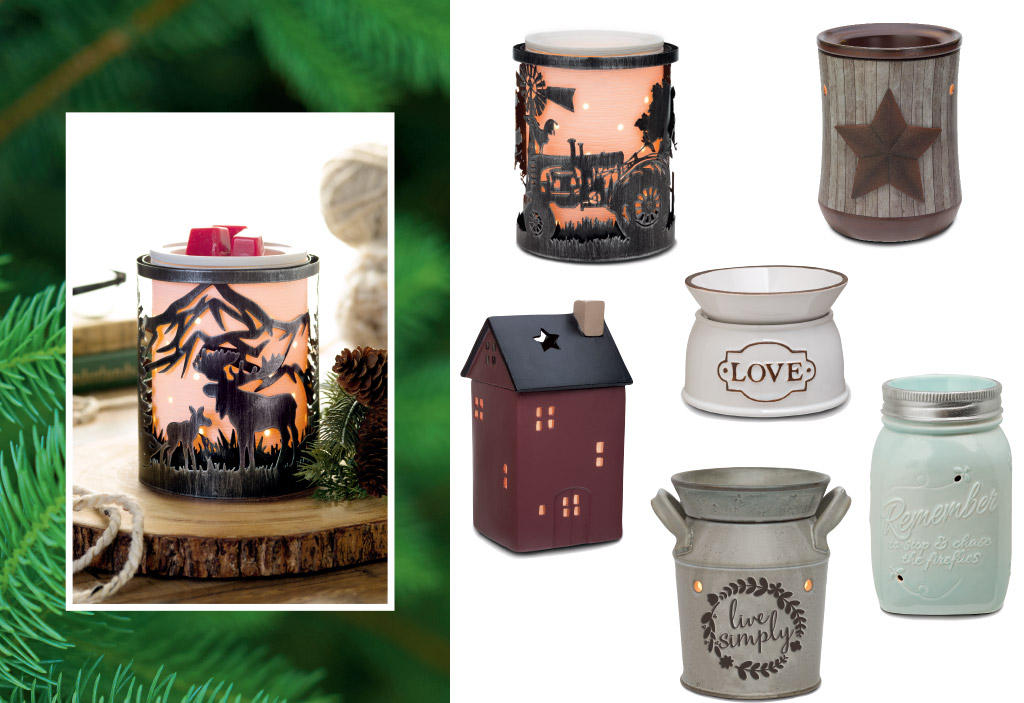 "We've merchandised a selection of more natural and serene home décor options," Lindsay said. "These products will appeal to customers who adore country farmhouse chic or log cabin décor, whether they live in an urban or rural setting."
Unveiling a new catalog is always an exciting time for us! Our aim is to offer products for a variety of tastes in an engaging book you'll want to pore over again and again. Do you think we succeeded? Let us know in the comments!
To get your hands on our 2016 Fall/Winter Catalog, simply contact your Consultant or visit scentsy.com to find a Consultant near you.