When you think Scentsy, you probably think purple. It's been our signature color for 12 years now, and it's a big part of who we are.
But purple is not the only color we love.
Since 2010, we've been raising our voices to help spread a message of hope, most recently through our Spring/Summer 2015 Charitable Cause Warmer Ribbons of Hope — still available, while supplies last.
Someone who doesn't know better might consider pink soft or frilly. They might see it and think ruffles or tiaras or princesses sitting in castles waiting to be rescued.
But when we see
PINK

, we see something different.

To us, pink means STRENGTH. We see incredible bravery, unflinching hope and inimitable spirit. We see struggles and triumphs. Inspiring heroes and loving families. But mostly, we see your stories.

"Thanks to mammograms, my cancer was caught early twice. Remember: We are women, and we are strong, and we CAN win." — Wendy T., Scentsy Consultant

"When I think about my bout with breast cancer, the words that come to mind are Survivor, Chosen, Serve and Inspire." — Robin D., Scentsy Consultant

"Breast cancer is not for sissies. It's a hideous disease. It'll be tough, and there will be days when you want to give up. Don't give up." — Cindy A., Scentsy Consultant

In honor of your stories, Ribbons of Hope was extended after one successful season to become our first two-season Charitable Cause Warmer. More than a year later, Ribbons of Hope is still spreading an important message.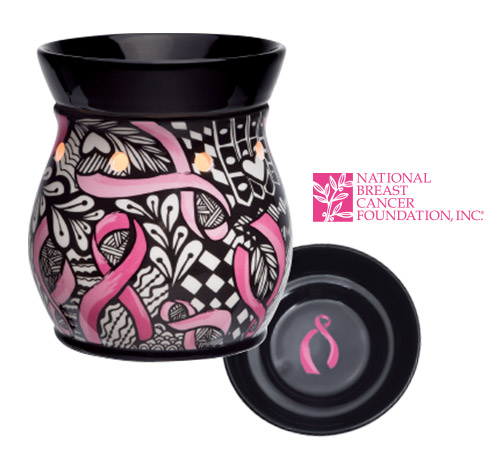 It may not be our current Charitable Cause Warmer, but Scentsy will still donate $7 (USD)/$8 (CAD) for each Ribbons of Hope Warmer sold, while supplies last, to help support two remarkable organizations providing help and inspiring hope to those affected by breast cancer: The National Breast Cancer Foundation in the U.S. and Rethink Breast Cancer in Canada.
Thank you to every single Scentsy Consultant, Host, customer and fan who has helped support these organizations. PINK is POWERFUL!