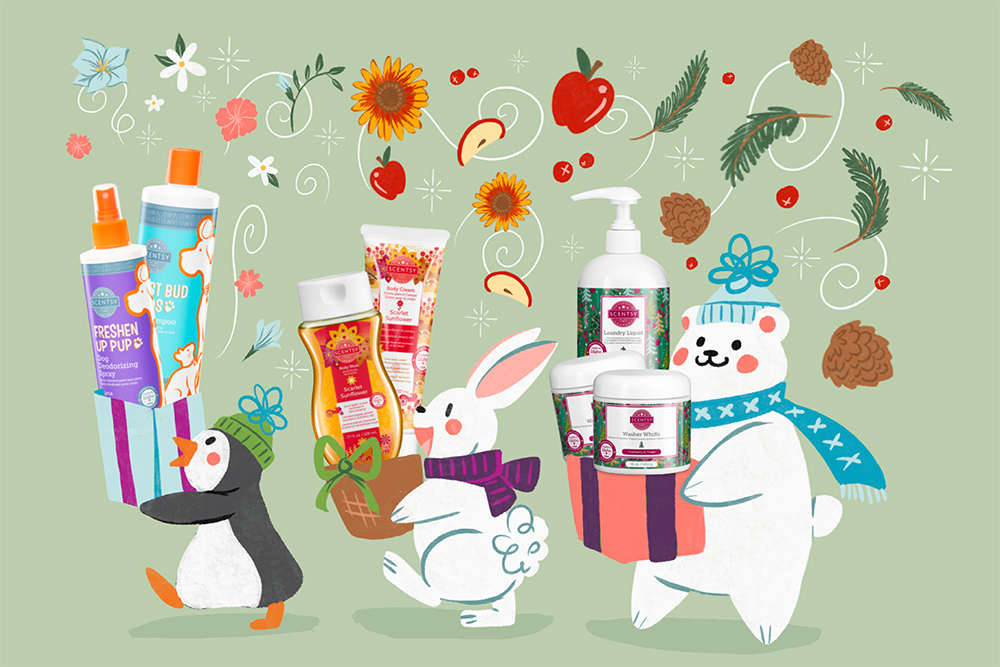 Giving and receiving gifts: That's the hallmark of this season. Presents, whether they're elaborate or simple, expensive or free, represent the feelings we can't put into words. There's nothing quite like watching someone open a gift you know they'll love and appreciate — the happiness you feel is a gift itself!
This year, use the Scentsy Gift Guide to take the guesswork out of your holiday shopping. The Gift Guide features an array of products for all budgets, from Scentsy Mini Warmers to the Scentsy Air Purifier, and everything in between. Gift set options can help you select products that pair together, so your present is ready to be used from the moment it's unwrapped.
Giftable Bundles are also some of the best gift options this holiday season. These hand-picked bundles highlight three beloved scents for your family and friends to enjoy this winter.
Cranberry & Tinsel Laundry Bundle
Just in time for the season, Cranberry & Tinsel adds a dash of Christmas spirit to your laundry! Mulled cranberries, Siberian fir needle and cedarwood create a winter wonderland for your senses. This woodsy bundle includes one Laundry Liquid and two Washer Whiffs, so you're in for loads of fun.
Luna Pets Bundle
Pet parents are sure to love this bundle! Soft florals, berries and sandalwood absolutely glow in Best Bud Suds Pet Shampoo and Freshen Up Pup Dog Deodorizing Spray. Replacing that wet-dog smell with a divine fragrance — what could be a better Christmas present?
Scarlet Sunflower Body Bundle
Add a splash of sunshine to the holidays with Scarlet Sunflower! Juicy apple, red cranberry and scarlet sunflower brighten this bundle starring Scentsy Body Wash and Body Cream. This bundle is a great self-care kit for Scentsy fans old and new (and if you get a bundle for yourself, we won't judge).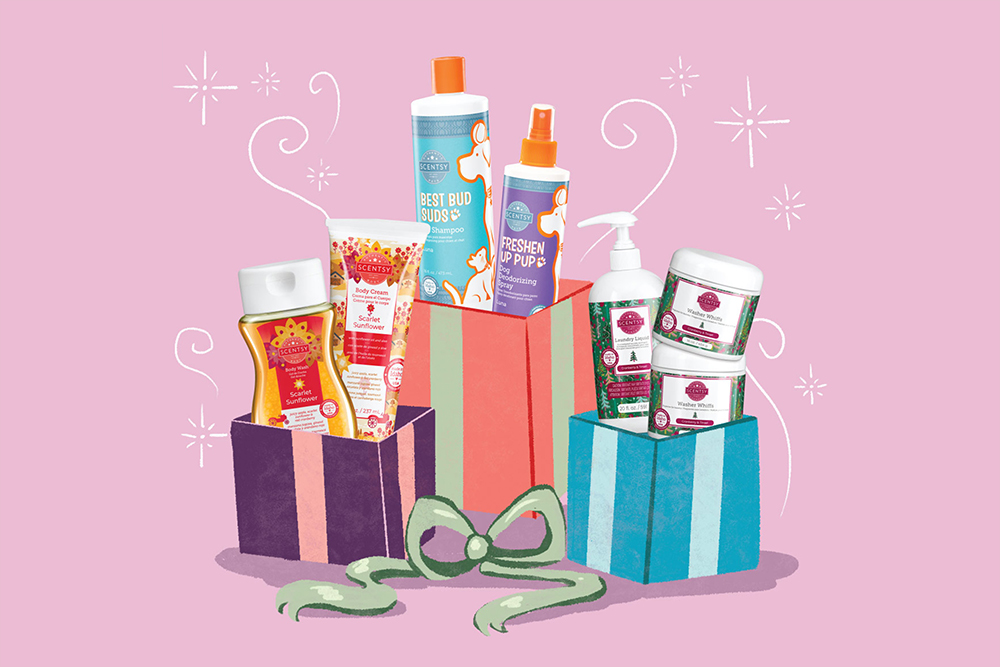 These bundles are perfect as standalone presents or as a foundation for your super-creative gift ideas. Try making a handmade card to give with items from the Gift Guide or adding the Giftable Bundles to a themed basket. Above all, give your gifts with love and enjoy the smiles you'll receive in return!