Since the early days of Scentsy, Consultants and fans have been taking fragrance design into their own hands, mixing cubes from this Scentsy Bar and that in their warmers to create entirely new scents.
We love it, because we believe the fragrances that fill your homes are supposed to inspire you, express who you are and tell the world what you love! There might be 80+ Scentsy Bar fragrances to choose from, but we're all for that extra level of customization and creativity.
If you haven't tried it yet, you really should! Your mixes can be made on pure instinct, trial and error, or if you want a bit more background on how it's done in the biz, consider this: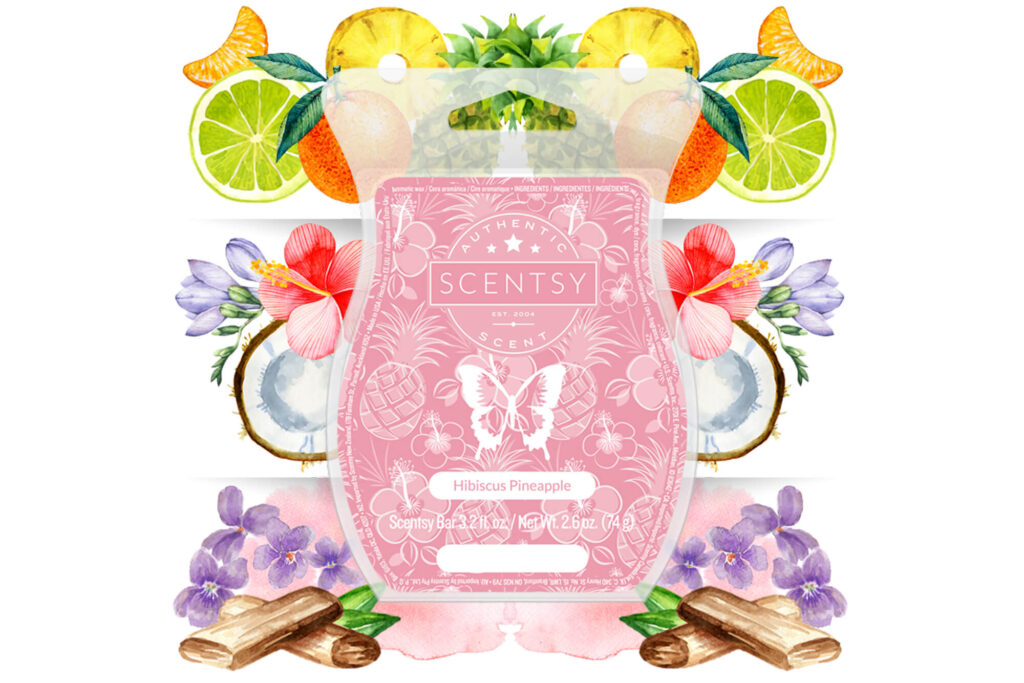 Start with the scent pyramid.
Scentsy fragrances are typically composed of 30 to 60 unique ingredients. Those ingredients, or scent notes, come together to create a fragrance's unique scent pyramid. It's not only a look at how we design the scents, but it's also an expression of how your fragrance experience will play out from start to finish:
Top notes are the first thing you smell when you open a Scentsy Bar. They're also the first ingredients to dissipate and fade away as the wax warms.
Mid (or heart) notes give a fragrance its true character. They last longer and make a bigger impression.
Base (or dry-down) notes go on and on. They ground a fragrance, balance it and make it last.
So, trying to mix a couple bars based on how they smell cold — mostly top notes — won't necessarily give you a true picture of what the scent will smell like once it settles into your warmer dish. Better to consider each fragrance's most prominent scent notes. To find them, check out the latest Scentsy catalog. Every fragrance description features at least one bold ingredient to highlight its true character.
Here's the shortest path to mix-and-match fragrance bliss:
Check out the catalog and choose a few scents that only feature one or two key ingredients you think will work well together. Then start mixing!
And here are a few more tips for creating your very own Scentsy fragrances:
Choose scents from different, complementary fragrance families like fresh + fruity, floral + woods or bakery + spice.
Remember that Scentsy Bar fragrances are layered with ingredients that unfold over time. Pay attention to how your new scent evolves as it continues to warm.
Search your Scentsy Bar stash for fragrances that are either out of season or just not your favorites and try to mix them into something just right for you.
Experiment! Sometimes the least likely pairs turn out a truly great fragrance.
Some fragrances were made to mingle!
To encourage even more creativity, we designed the Mix It! Wax Collection. It features five scents from some of our most popular fragrance families, all designed to be mixed and matched into your own custom blends. Get the set for just $25 USD: Rainfall & Lush Greens (fresh), Juicy Apple Raspberry (fruity), Spun Sugar & Vanilla (bakery), Honeysuckle Peony (floral) and Grapefruit Orange (citrus).
Ready, set … mix!
To shop Scentsy fragrances, reach out to your Scentsy Consultant or visit their website. Don't have a Consultant? Find one at scentsy.com.