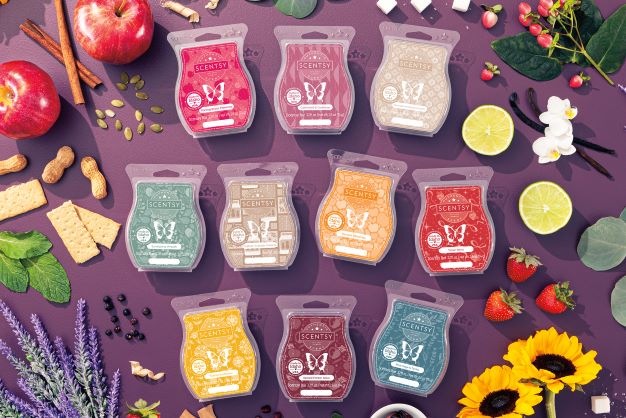 Scentsy's Fall/Winter 2021 Catalog is here, with oodles of exciting products and returning seasonal favorites. And, of course, there are 10 brand new Scentsy Bars to fall in love with, spread across five of our fragrance families! While nothing can replace the joy of getting your first whiff of a new fragrance, we'll do our best to give you a brief overview of these newcomers:
Beautiful bakery
Fresh out of the oven, two new bakery Scentsy Bars bring warm, sweet aromas to the Fall/Winter Catalog.
Cinnamon Buttercream
Italian buttercream and creamy mascarpone scooped over cinnamon cake combine sugar, spice and everything nice.
Graham Cracker Crunch
Caramelized graham cracker layered with crunchy peanut butter and creamy vanilla bean.
Feeling fresh
Our newest entry into the fresh family of Scentsy Bars embraces the cool weather with a crisp, herbaceous fragrance.
Eucalyptus Wreath
Fresh eucalyptus is woven with juniper and adorned with frosted mint.
Fantastically fruity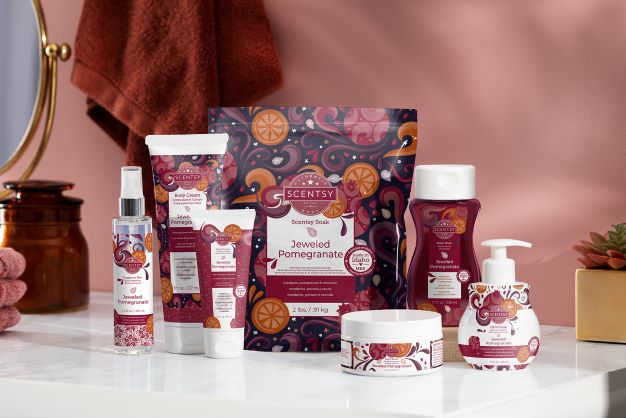 A bushel of three fresh-picked fragrances joins Scentsy's fruity lineup this fall, providing a bounty of naturally sweet scents!
Pomegranate Prosecco
Delectable roséberry and pomegranate add an effervescent splash to a flute of pink prosecco.
Scarlet Sunflower
Juicy apple and a hint of red cranberry are brightened by a scarlet sunflower turning to face the sun.
Tinsel Berry
Strawberry and cranberry dipped in cinnamon and sweet sugar for a little extra sparkle.
Spectacular spice
Two new members of the spice family simmer with warmth and comfort — ideal for relaxing evenings with friends, family or a good book.
Harvest Blessings
Radiant apple, spiced pumpkin and smooth oak embody everything you love about autumn.
Spiced Ember Glow
Smoked apple and toasted vanilla over cinnamon embers offer a warm and inviting escape.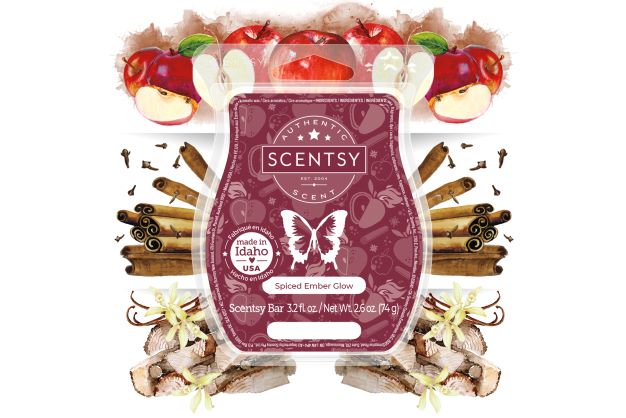 Wonderful woods
This season, two new additions are coming to the woods fragrance family, bringing full-bodied, earthy scents that are perfect for cozy nights and rainy days.
Blue Sage & Tonka
Revel in the richness of midnight sage and black lavender over the sultry sweetness of tonka bean.
Cashmere & Corduroy
Wrap yourself up in the coziness of creamy vanilla, Sicilian bergamot and cashmere sandalwood.
Which new fragrance are you hoping to try first? Let us know in the comments!