Scentsy works to embed deep memories, evoke strong emotions and inspire magic with the thoughtful, artistic and beautiful design of our fragrances and home décor products. Our designers have captured the memories, swept away emotions and fairy tale magic tied to an iconic film with our Disney Beauty and the Beast Collection, especially our Enchanted Love – Scentsy Warmer.
The devotion between Beast and Belle shines from the center of this warmer inspired by Disney's Enchanted Rose. Hand-painted details and LED lights create charming touches and a lovely glow that set the stage for other characters including Mrs. Potts and Lumiere.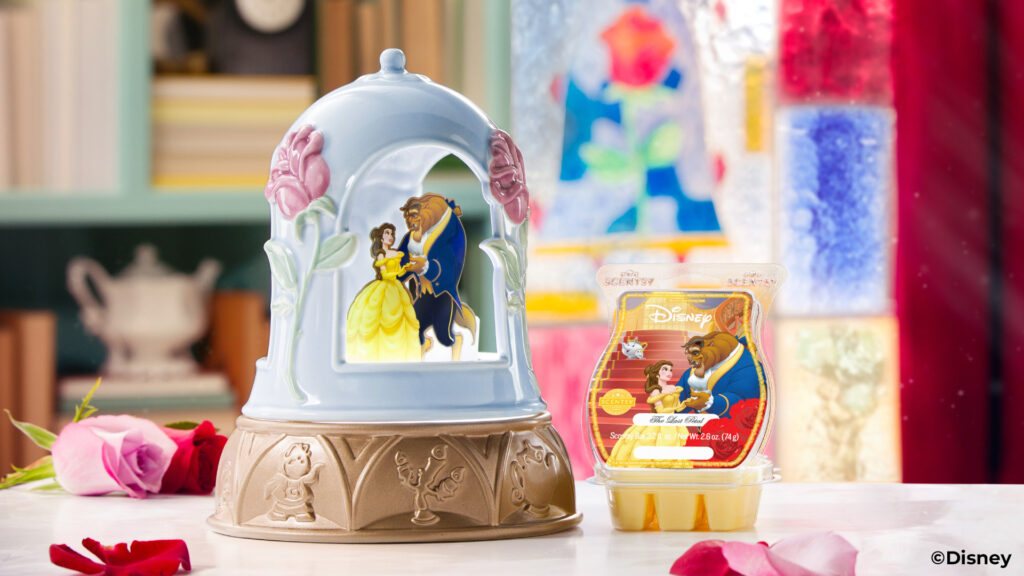 Here's a "behind the curtain" look at Scentsy's fascinating creative process that resulted in this beautiful warmer.
Scentsy Senior Product Design Manager Jason Wright said the magic of Disney animation and storytelling inspired him to pursue a career in film and design. And he put that background to good use, working to balance the enchantment of this tale into a piece of functional and collectible home décor.
In fact, Scentsy's design team adores telling stories with our products, working to convey connection and emotion. Of course, that ties into this Disney heroine's quest for greater knowledge.
Wright explains that a challenging and fun task in warmer design, particularly, is to seamlessly integrate the signature Scentsy wax dish. His team desired to go far beyond just tacking a dish onto the back side. Their goal, he said, was to make Belle and Beast the central focus, recreate the enchanted rose in a novel way and surround the warmer with the beloved supporting characters.
After designing many options and creating several finished samples, the final decision was clear, he said. Consultants and Scentsy staff who were lucky enough to get a preview were drawn to the beautiful colors, authentic representation and "the feels" created from the special ballroom movie moment.
"Everybody involved wanted to have this be the version we proceeded with," Wright said.
While the Enchanted Love – Scentsy Warmer is the highlight of the collection, we've also created a new Disney Belle – Scentsy Buddy that comes with a The Last Petal – Scent Pak and brought back two additional fan-favorite Beauty and the Beast-themed warmers. Don't miss the Mrs. Potts – Scentsy Warmer and Chip – Scentsy Mini Warmer, perfect for pairing with The Last Petal – Scentsy Bar.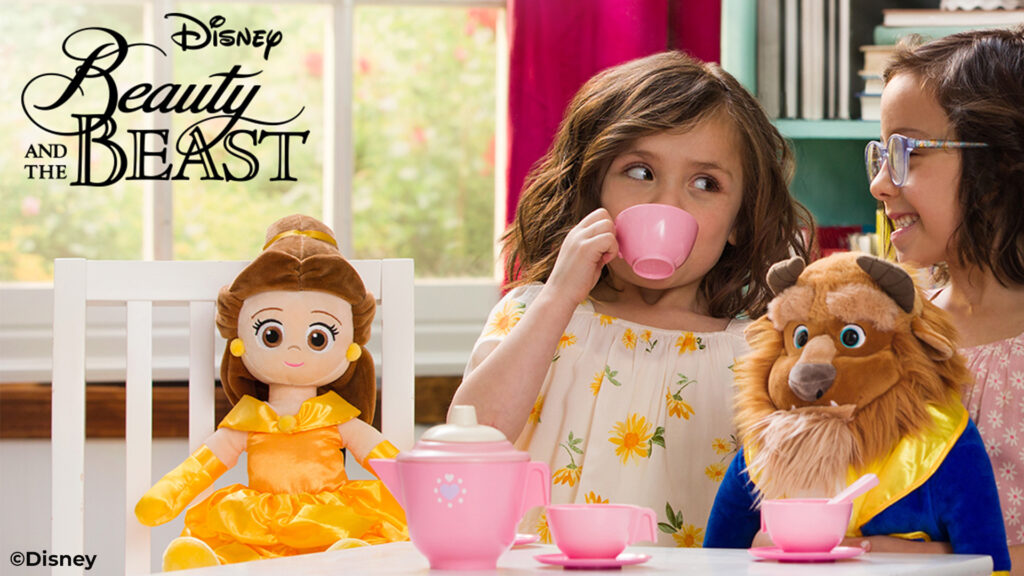 We hope you are as inspired by this collection as our designers were when creating it.