Ah, graduation. One journey ends, another begins.
Yearbooks, memories, tearful goodbyes. It's enough to make us want to put Sarah McLachlan on repeat and get lost in the reverie of it all.
Whether they're wrapping up high school, college, police academy or a six-week ninja training camp, graduation marks a brand-new phase of life that often comes with a new city, home, job — or all the above — plus a million new adventures, challenges and responsibilities.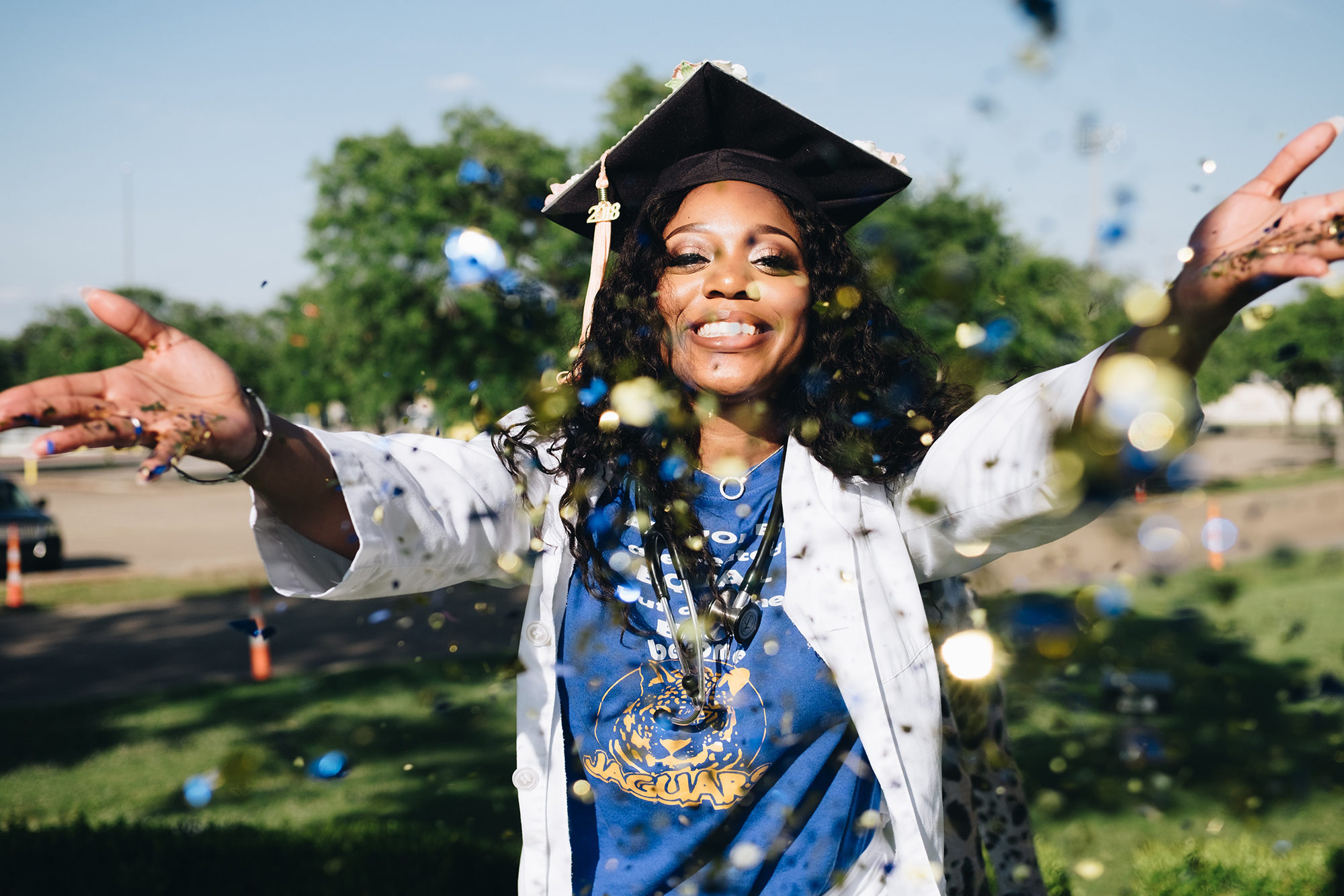 When the pomp and circumstance are done, real life kicks in! Here's how you can help ease your new grad's transition:
Make their new space feel like home.
Just so you know, "empty nest" is more an emotional state than an expectation to send them on their way with all your stuff. Sure, they need plates. But not necessarily yours! Instead of a check, take your graduate shopping for new-home essentials like mugs, pans, sheets and milk — then remind them you won't be there to restock.
On move-in day, sneak in a Scentsy Warmer with a few Scentsy Bar fragrances you use regularly to leave behind the scent of home. It's something they won't think they'll miss — until it's gone! Better yet, add a put Sarah McLachlan on repeat to the stash so they can take "home" with them to work and the gym, too.
No one said "adulting" was easy.
You know what no one ever warns us about when we start living on our own? That ring in the toilet, the one that comes from regular use and less-than-regular cleaning. Maybe in the craziness of life, you remembered to teach them to work hard, be empathetic and floss every day, but forgot to show them how to clean the bathroom. It happens!
Make their incoming reality checks easier with cleaning and laundry products that work hard so they don't have to, and be sure to add a bottle of Scentsy Fresh for those days when laundry just isn't going to happen.
Will you remember me?
Saying goodbye is hard. It's supposed to be! You're not just sending off an important — maybe THE MOST important — person in your life. You're also playing a loop inside your head set to an impossibly sappy song, reliving the million moments you shared and wondering how long you'll have to wait until you get to make more memories together.
Remember, they're probably feeling the same way! Be strong and help them soldier on. Keep your favorite memories close with photos or fragrance. Then stalk your new grad on Instagram (out of love, of course!) until they make the journey back home.
Need more ideas for graduation gifts? Reach out to your Scentsy Consultant. Don't have a Consultant? Find one here.