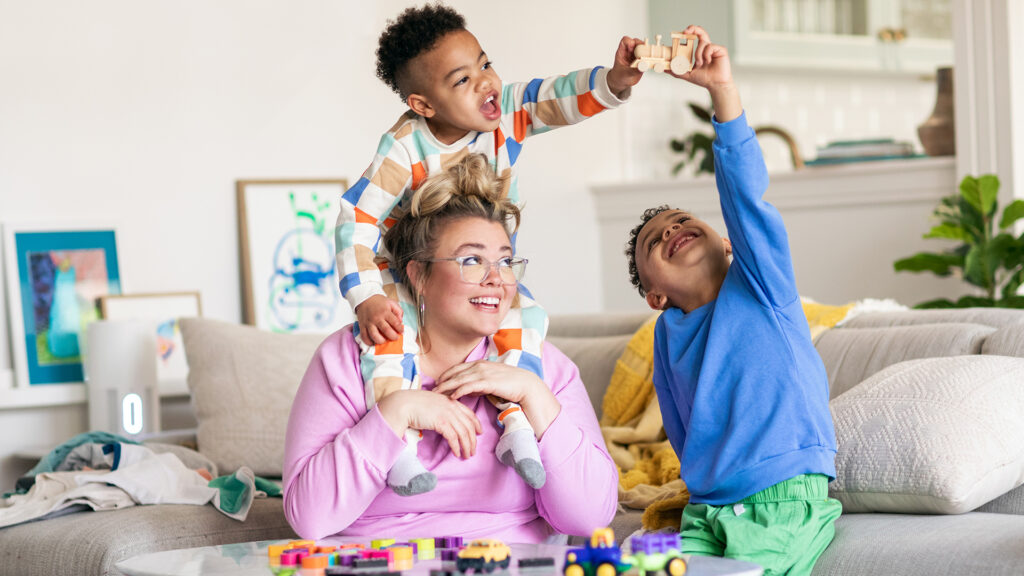 We spend so much time cleaning the surfaces of our home, scrubbing floors, wiping windows (or not), life can be messy, and that's OK. Even if we don't have time to deal with clutter and piles of laundry, we can make sure the air we breathe is spic and span. After all, indoor pollutants can be packed in up to five times as dense as outside! Let the Scentsy Air Purifier clean the mess you can't see, so you can focus on enjoying life's everyday moments.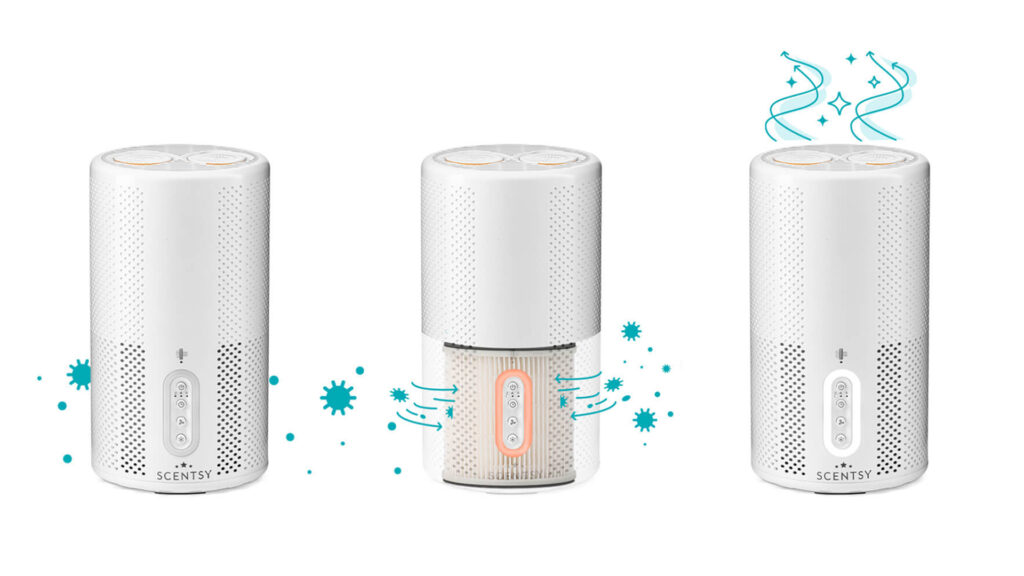 The Scentsy Air Purifier quietly cleans air using a HEPA H13 filter. That's a fancy way of saying it removes at least 99.95% of airborne particles, like dust, pollen, mold and bacteria. Of course, it wouldn't be a Scentsy product without beautiful fragrance, so we include space for up to two Scentsy Pods as a home air freshener.
Our air purifier works best in spaces up to 200 square feet, like a nursery, bedroom or home office. It draws air in using a fan, which you can set on Low, High or Auto modes. Set the device to run continuously or on a two-, four- or eight-hour timer, depending on your preference. A special sensor detects particles in the air. In Auto mode, the fan automatically switches to High to clean the air when it identifies particles. Then the air purifier filters and releases clean, delightfully scented air through Scentsy Pods.
Scentsy Pods are easy to replace and are available is so many fragrances, you're sure to find something to match your mood and taste. Use two identical pods for stronger fragrance, or mix-and-match for a unique experience.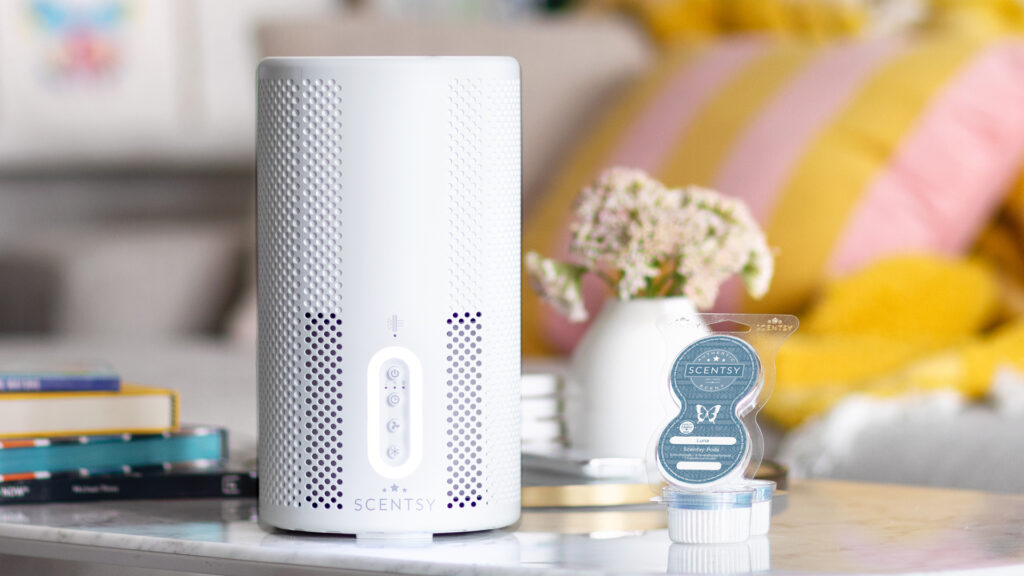 Your air purifier comes with one HEPA H13 filter. The life of the filter really depends on how often you use it and how much work it must do. It should last about 950 hours in High mode or 1,200 hours in Low mode.
The unit will let you know when it's time to replace the filter. On the front of the device, look for a small, red light under the filter icon. Contact your Scentsy Consultant to order a replacement or add to your Scentsy Club subscription to receive a fresh filter on your schedule.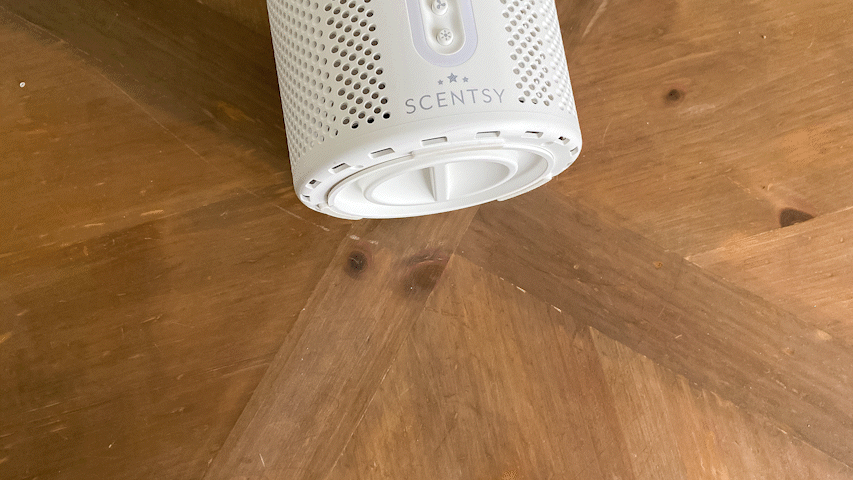 Changing the filter and resetting the unit is quite easy:
If you're a visual learner, watch this great video on changing the air filter and Scentsy Pods from our Scentsy Instagram page (and be sure to give us a follow if you haven't already).
Turn off the Scentsy Air Purifier (hold the power button for three seconds) and unplug the unit.
On the bottom of the unit, turn the handle to unlock and pull the round panel off.
Pull out the used HEPA filter and clean out any dust from inside the compartment.
Remove the new filter packaging and insert the filter into the compartment.
Replace the bottom panel and turn it to lock.
Plug the unit in and press the power button.
Reset the air filter replacement indicator by turning the unit off (hold the power button for three seconds). Then, press the power button to turn it back on.
Another tip is to keep an eye on the white oval light ring around the control buttons. It will light up when the unit is on, and glows red when unwanted particles are detected. The unit also comes with a limited lifetime warranty.