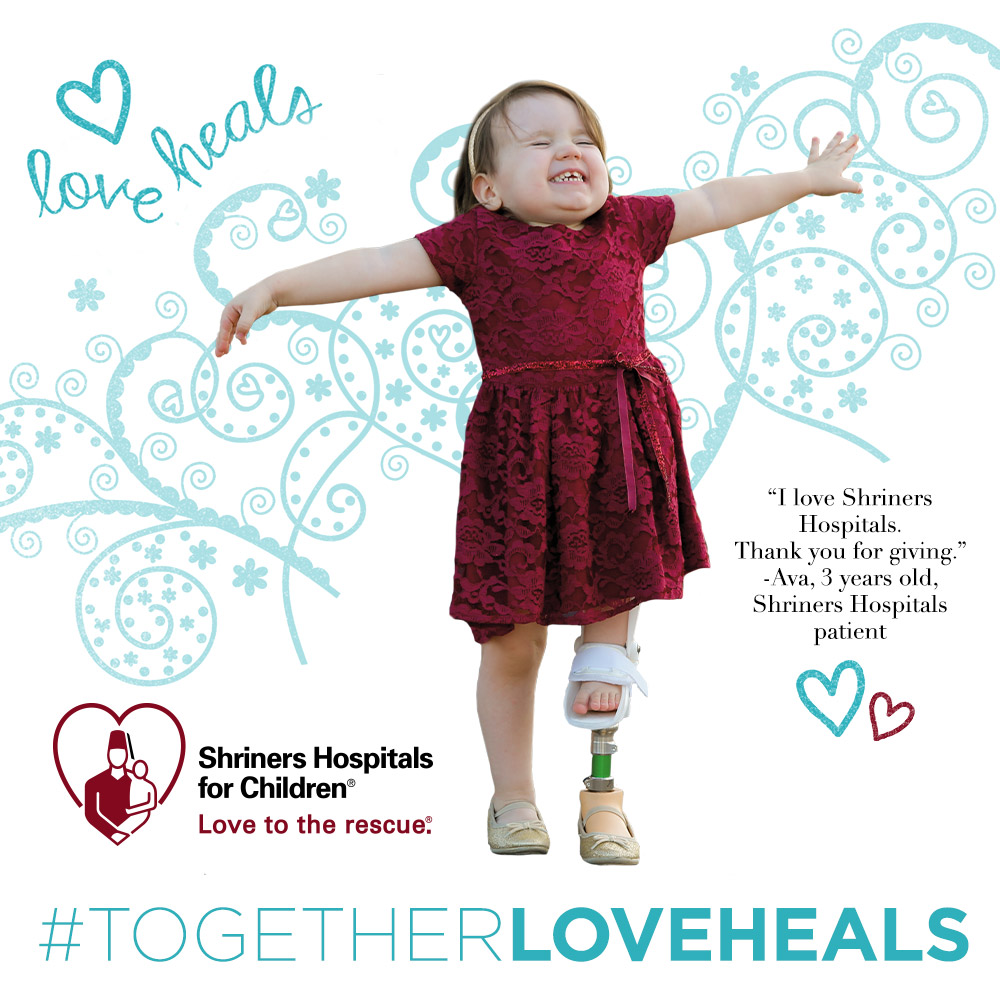 Written by Chris Smith, Chairman, Board of Directors,
Shriners Hospitals for Children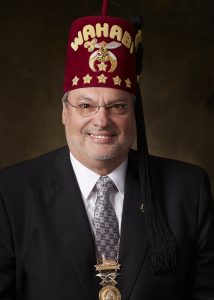 Shriners Hospitals for Children® is a special place where Love Heals. It's where hope and healing come together to transform the lives of children. It's where parents find answers and children discover that there are no limits to what they can do. And it's where children can receive expert pediatric care regardless of their families' ability to pay.
In 1922, we opened our first hospital in Shreveport, Louisiana. Since then we have cared for more than 1.3 million children and have grown to 22 locations in the U.S., Canada and Mexico. We treat patients from all around the world. We truly are caring for the world's children.
But it's more than just our expertise that brings families to Shriners Hospitals. It's our passion for what we do. It's our commitment to provide the best care possible for each child. And it's the love that we share with our patients and their families every day.
But we cannot do this alone. That's why we are so grateful for Scentsy's commitment to help Shriners Hospitals send Love to the rescue®. Together, we know that Love Heals and we are honored to be partnering with you on the Love Heals Cause Warmer.
The entire Shriners Hospitals family thanks you so much for your generosity.

AVA'S STORY
Written by Blake Diehl, father of Ava, 3-year-old patient
at Shriners Hospitals for Children
Since Ava was born, going to Shriners Hospitals for Children has been a great blessing to our family. When she was born, our local hospital was unable to diagnose her condition. After being sent to another hospital we were again referred to Shriners Hospitals for her care.
Since then, Shriners Hospitals has provided Ava with prosthetics and the ability to walk and play just like her friends. Our favorite thing about this incredible hospital is the people who work there. They are always so glad to see Ava and whenever we go in for an appointment the employees and Shriners there always want to come talk to her. They are all totally dedicated to helping children like her and it shows in the way they do their jobs.
I would absolutely recommend Shriners Hospitals for Children to other families, especially if they have children with rare conditions like Ava's and need expensive medical care. Without Shriners Hospitals we would have a lot of difficulty paying for Ava's specialty prosthetics but thanks to them we can focus on letting Ava be a kid. 
SHARE YOUR LOVE!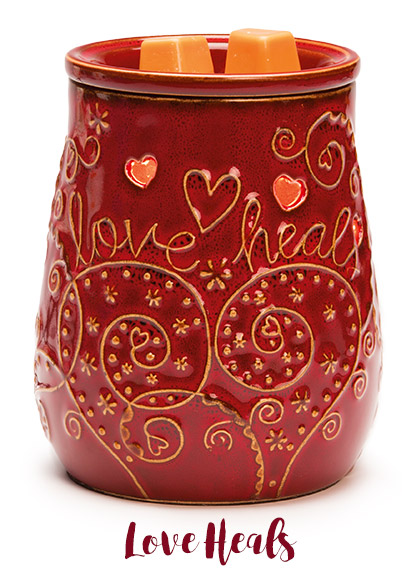 Scentsy is honored to support Shriners Hospitals for Children this season. Your purchase of a Love Heals Warmer will directly support the Shriners Hospitals mission and the incredibly important work they do all over the world. Scentsy will donate $8 (USD)/$9.50 (CAD) for each Warmer sold. Help us reach our $500,000 goal!
To order your Love Heals Warmer, contact your Scentsy Consultant or find one at here.