This season, we debuted an innovative Warmer that elevates customizing fragrance to an art form.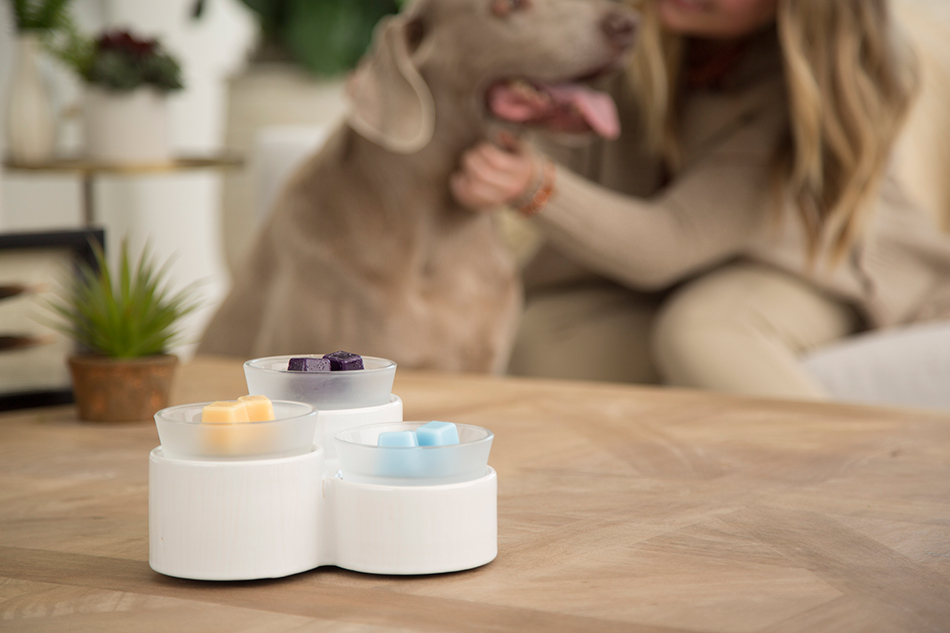 Accord features three dishes, each equipped with its own on-and-off button so you can choose how many scents to warm at once.
And with this new design comes even more possibilities for blending your favorite fragrances and discovering epic signature scents!
To help inspire you, we've picked some fragrances to match your mood throughout the day. Mix them with other fragrances, or enjoy them one at a time. The most important thing is to experiment and have fun!
Let's start with bright, energizing scents to get your morning off to a rousing start:
NEW! Peppermint Rush – Peppermint, sweet vanilla and an accord of freshly fallen snow.
NEW! Marshmallow Mint – Buttermint and marshmallow make merry beneath an amber veil.
Clothesline – Crisp greens, orange flower, violet and a hint of white wicker basket.
For the afternoon, let's focus on … well … focus. Here are three fragrances to keep you in tune as you face the home stretch.
NEW! Crisp Orchard Air – Elegant quince jam, crisp green apple and sandalwood.
Just Breathe – Eucalyptus, lemon and a medley of mints comfort and rejuvenate.
Sun kissed Citrus – Lively blend of oranges, lemons, limes and grapefruit.
As the sun sets and you're ready to exhale, try these calming fragrances to enhance your evening:
NEW! Cranberry Garland – Sweet-tart cranberry, grounded by sage and earthy pinecones.
NEW! Cozy Chai  – Warm, spicy cinnamon, vanilla bean and caramel.
French Lavender – Pure, herbal fragrance of wild lavender from the hills of France.
With Accord, the fun is in the possibilities. You can start with your favorite tried-and-true fragrances and then branch out, or go bold right out of the gate! You never know what's going to work! Even the most unlikely pairing might give way to a masterpiece.
To purchase Accord and explore our entire collection of new products, contact your Consultant or visit Scentsy.com to find one near you.