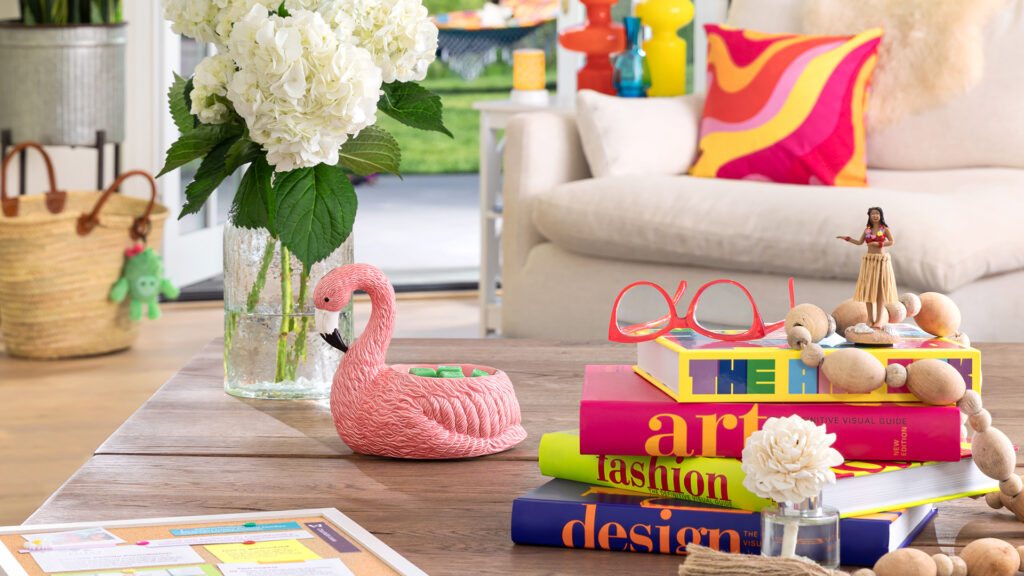 With the first day of summer next week, we're approaching some of the longest days of the year. Why not use some of the extra daylight to get your summer home décor ready? Your preparations now will set the mood for the rest of the season, which is why we've compiled a few of our expert tips to help make your home a comfortable, stylish summer haven.
Go bold
Two opposite palettes are trending this summer: bold colors and simple neutrals. Saturated jewel tones and neon colors reflect the liveliness of the summer months. Think about high-energy summer sports, bright blue skies and long hours of sunshine. Swap out your wall décor and accent pillows for something bold and eye-catching (sometimes all it takes to revitalize a room is a small change). Punchy scents and vibrant hues define this colorful theme, so lean on elements like the Toward the Sun Mini Warmer, or trade out your clear warmer bulbs with cute colored bulbs.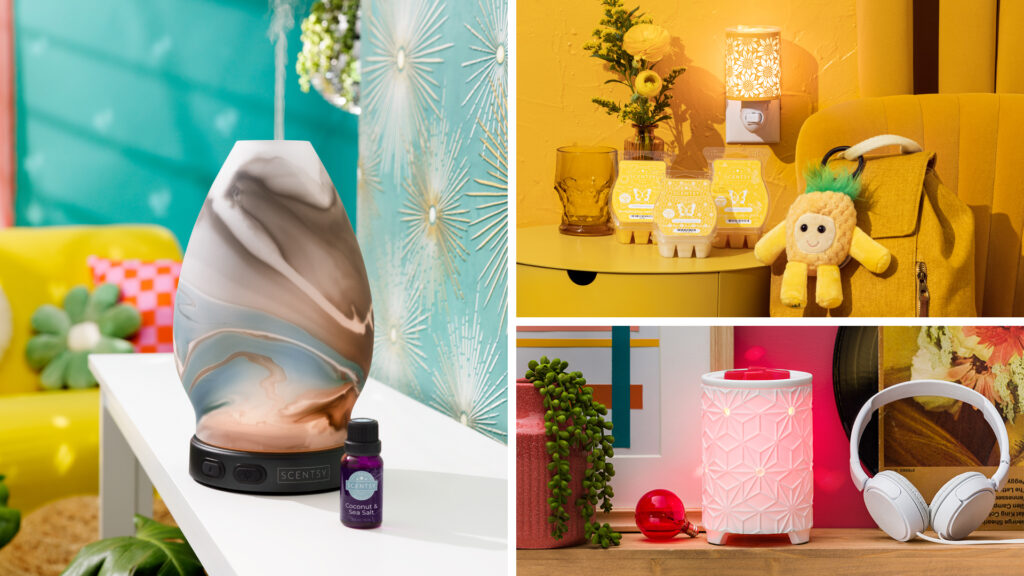 Light and airy
On the other side of the coin, beige, gray and subtle sage show the relaxing side of the season. Imagine lazy days by the pool, quiet morning walks or collecting shells on a sandy beach. Refresh your summer décor with light, fresh textures and breezy linens. Rearrange the furniture so your rooms emphasize open space and fluid movement. Focus on décor pieces with a classic or minimalist design, like the Wonder Diffuser or Simply Diamond Warmer.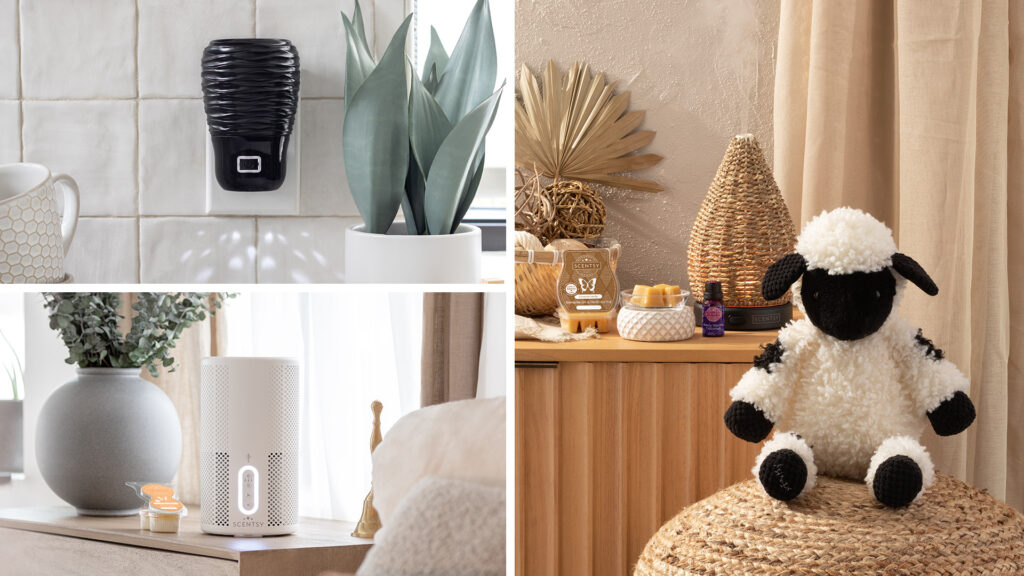 Inspired by nature
Use motifs designed by Mother Nature herself, including florals, animal prints and more. Go to your local nursery to pick out houseplants or frame a photo featuring the great outdoors. Try repurposing natural elements from your backyard into your décor — perhaps by pressing or drying flowers. Incorporate calm colors and patterns, as seen in the Enrich Diffuser and Dragonfly Away Warmer, to soothe the senses. Fragrance Flowers are a simple and beautiful addition to your décor — with the added bonus that they don't require an outlet! Make a bigger statement with the more exotic patterns of the Zebra Safari Warmer or Savanna Warmer.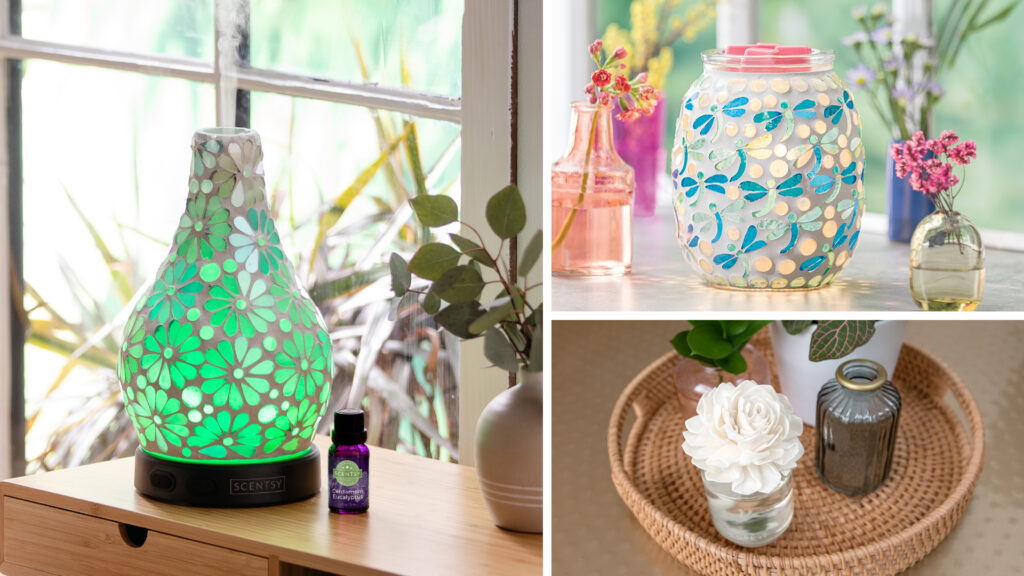 Bask in sunshine
Summer décor can be whatever makes you smile! Decorate with mementos, inspirational quotes and reminders of personal achievement. No matter your aesthetic, you can't go wrong this summer with Scentsy's Sunshine State of Mind Collection. Jam-packed with cute and colorful items, it's full of summery designs, including the Summertime Warmer (and Summertime Mini Warmer, which is perfect for small spaces). Choose from scents like Pineapple Dragon Fruit and Tangerine & Sugarcane to add rays of sunshine-filled fragrance to your space. Celebrate sunshine and happy memories all summer long!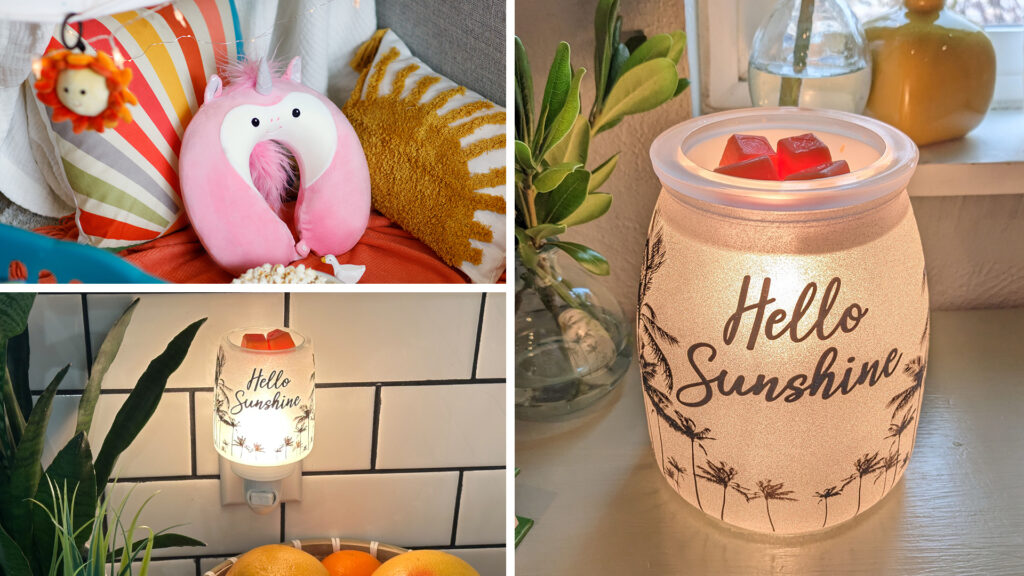 How will you decorate your home this summer? Comment below!