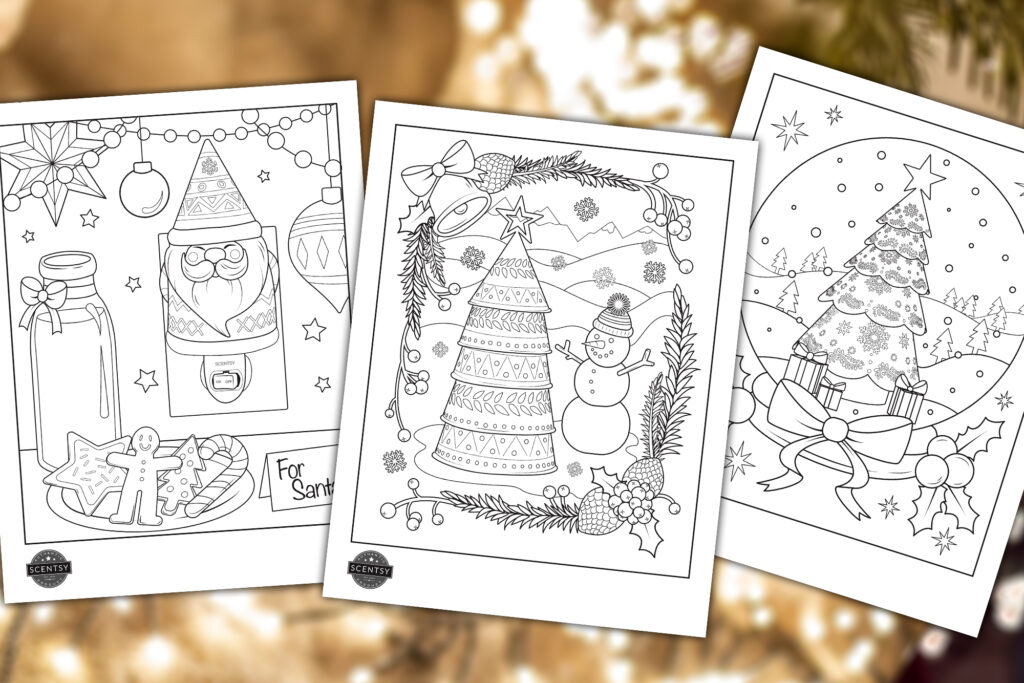 What emotions do you associate with the holidays? Anticipation? Joy? If you're like most people, there's probably a bit of stress mixed in with that holiday mood.
We got you! Whether you've been counting down the days to Santa's arrival, or if the holiday magic hasn't kicked in yet, you could use a relaxing, festive activity for the whole family. Break out the art supplies —it's coloring time!
Think outside the lines
When prepping for this family activity, don't limit yourself to the usual crayon and colored pencil route. Feel free to use these tried-and-true mediums, or take the opportunity to experiment with pastels, markers and glitter glue — you can even use scraps of paper to create a paper mosaic!
Combine forces
Coloring is usually a solo activity, but you can bring an interactive element to your holiday activity by periodically swapping pages with other members of the group. See how everyone adds something new — and sometimes, hilarious! — to your picture. Make it even more interesting by assigning each person a different medium or color or setting a timer on each pass.
Hit the play button
For even more family fun, put on some holiday tunes or a classic holiday movie, and color away. Old family home videos can be a big hit, too (it's a nostalgic time of year). Bonus points if you make popcorn or hot cocoa!
Jump off the page
Frosty the Snowman isn't the only holiday visitor who came to life — you can take your picture off the page and into your living room with our Be Jolly Mini Warmer, Trim the Tree Warmer and Festive Fir Warmer. Giving one of these wax warmers as a gift? Print off a few coloring pages for the recipient to enjoy with their new décor!
We hope you enjoy these coloring pages — and we'd love to see your masterpieces! Share them on social media using #ScentsySnapshot and be sure to tag @Scentsy!