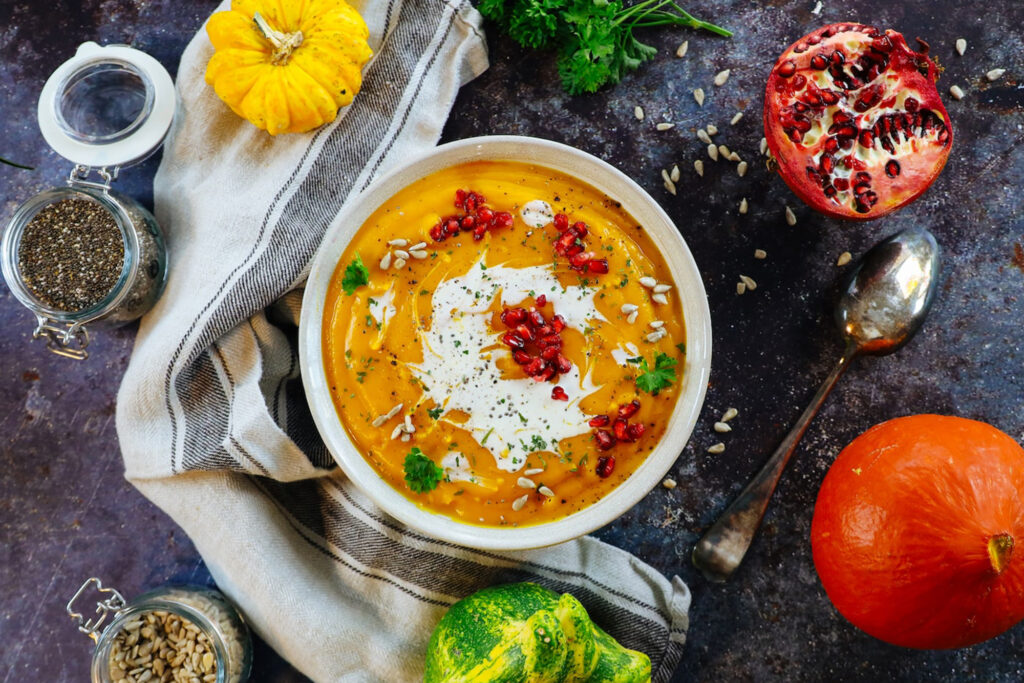 It's cardigan weather, and pumpkin is our go-to seasonal fare — from sweet treats to savory noshes. A pumpkin latte and scone? Yes, please!
As it turns out, Scentsy employees love pumpkin, too! Here are three recipes from Scentsy home office employees featuring the season's glamour ingredient:
Apple Pumpkin Cinnamon Rolls
1 can Limited Edition Pillsbury™ Grands!™ Pumpkin Spice Rolls with Pumpkin Spice Icing
1 20-ounce can apple pie filling
Preheat oven to 350 F. Grease round or square cake pan. Cut pumpkin rolls into quarters and toss in a bowl with apple pie filling. Evenly pour into prepared pan. Bake 23 to 27 minutes or until golden brown and cooked through. Top with included pumpkin icing while rolls are still warm.
Best served warm with a scoop of vanilla ice cream!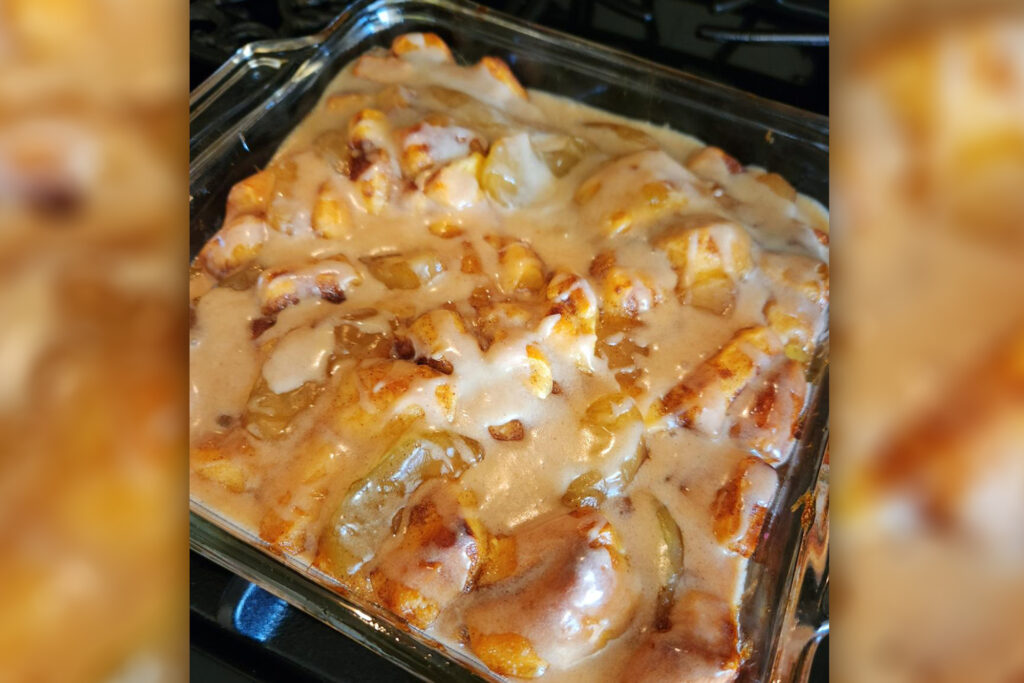 Two Ribbon Pumpkin Bread
1 ¾ cups flour
1 ⅓ cups sugar
¼ teaspoon baking powder
1 teaspoon baking soda
¾ teaspoon salt
1 teaspoon cinnamon
1 teaspoon cloves
⅓ cup shortening
⅓ cup water
1 cup canned pumpkin (or pumpkin puree)
1 egg
Preheat oven to 350 F. Sift dry ingredients into large bowl. Add shortening, water and pumpkin. Beat two minutes. Add egg. Beat two minutes. Grease bread pan or ring mold. Bake for 40 to 45 minutes. Optional: add in to batter nuts, raisins, or mini chocolate chips (highly recommend the chocolate chips).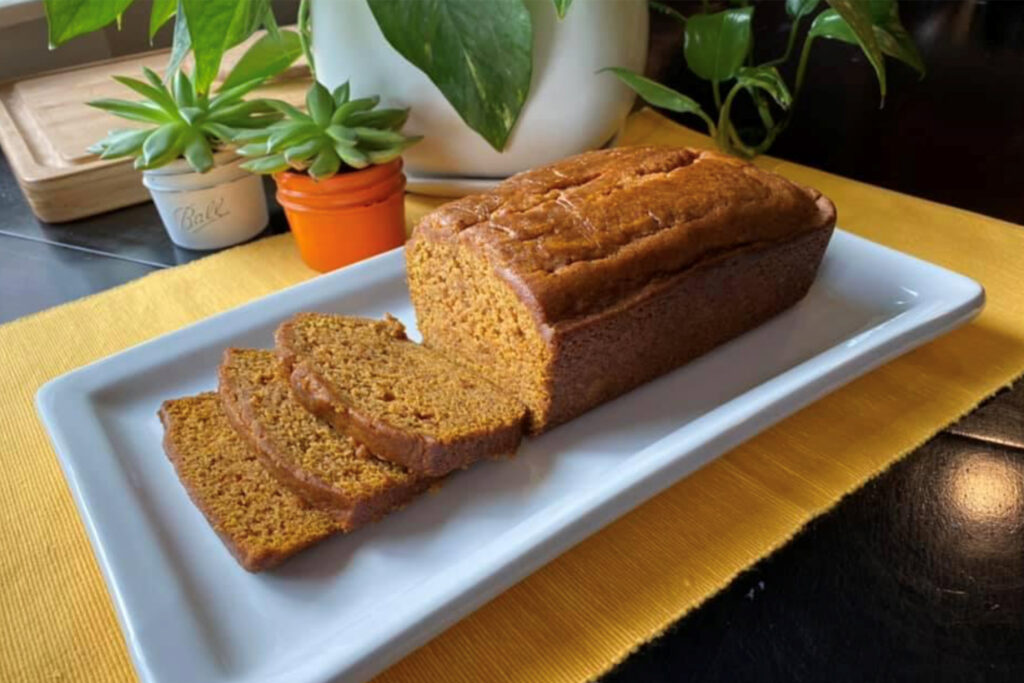 Pumpkin Chili
2 pounds ground chuck (or ground turkey)
2 tablespoons vegetable or olive oil
1 medium onion, chopped
2 cloves garlic, minced
½ cup dried cranberries
½ tablespoon salt (more or less to taste)
½ teaspoon fresh ground black pepper (more or less to taste)
2 teaspoons chili power (more or less to taste)
1 teaspoon cayenne pepper (more or less to taste)
½ tablespoon pumpkin pie spice
2 tablespoons sugar or alternative sweetener
Cholula (or other) hot sauce to taste
½ cup cilantro, chopped
½ cup heavy cream
7 ¾ ounce can El Pato® brand hot tomato sauce
1 cup V8® vegetable juice
14.5 ounce can pumpkin
28 ounce can crushed tomatoes
Add oil to large stew pot. Over medium heat, add chopped onion. Cook until translucent. Add garlic and cook until onion begins to brown. Add beef, salt and pepper. Brown meat, then move meat and onions to once side of the pot. Add chili powder, cayenne, pumpkin pie spice and sugar in open pan and bloom spices until fragrant. Add El Pato®, V8®, pumpkin, cranberries and tomatoes. Simmer on low heat for 1 to 3 hours. Add Cholula to taste. Add cream and cilantro. Serve.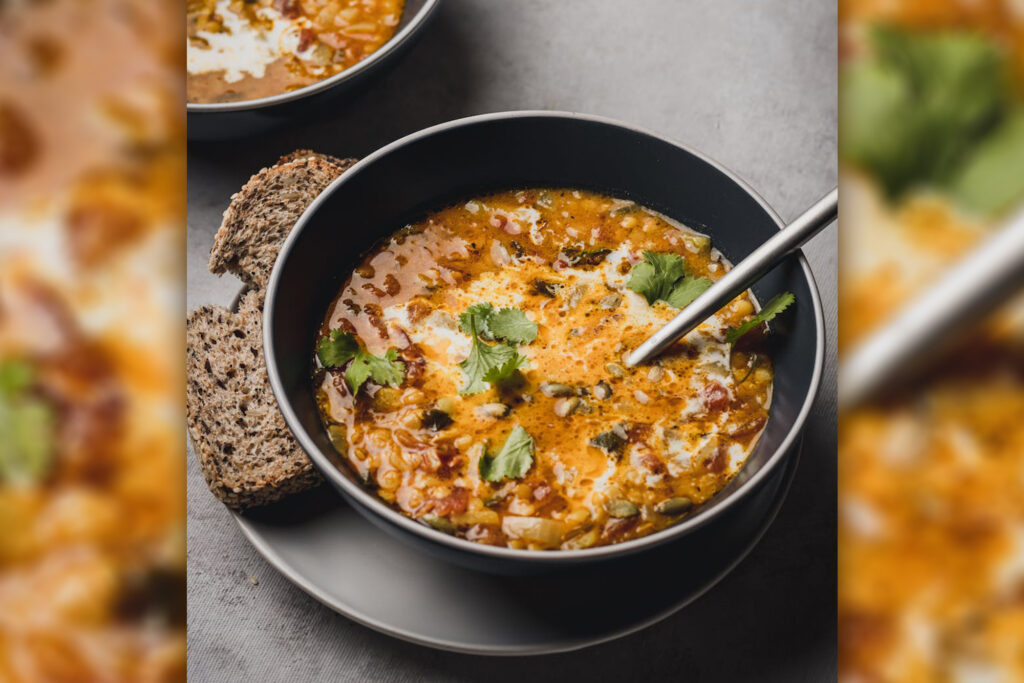 What is your favorite pumpkin recipe? Are you going to try any of these? Tell us in the comments!