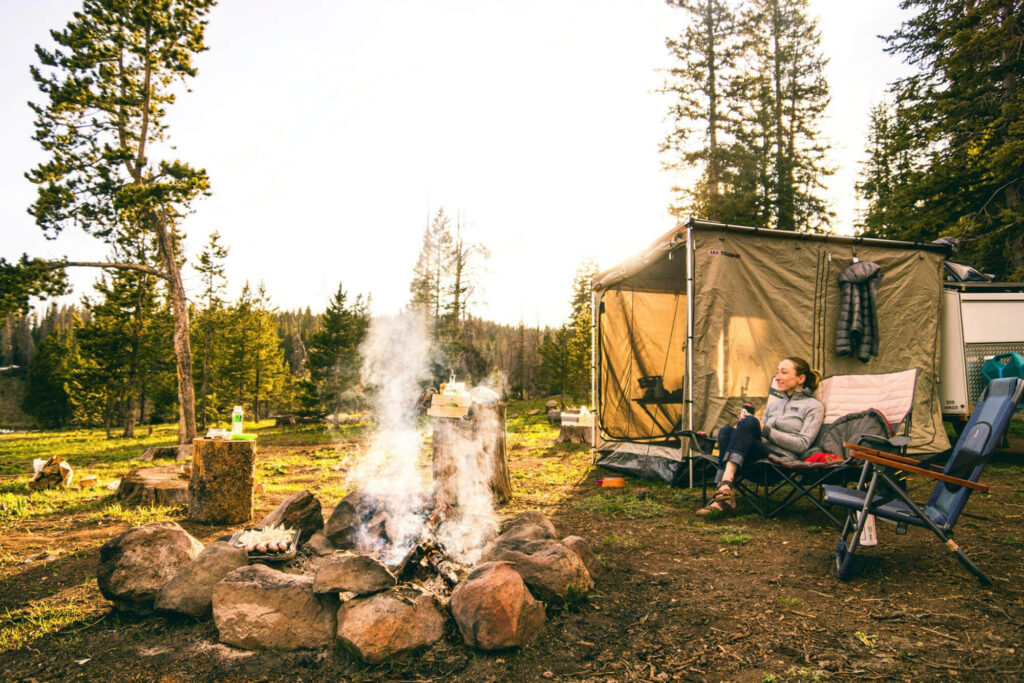 Here at the Scentsy home office, we've got more than our fair share of experienced campers. With the rugged Idaho wilderness right at our doorstep, many of us grew up backpacking in the shadow of the Sawtooth Mountains, rafting down the "River of No Return" and setting up tents among the Craters of the Moon.
Of course, we realize not everyone is fortunate enough to have been raised venturing into the outdoors. If you're looking to spark a family camping tradition, but don't know where to start, we've got you covered.
When planning your first camping trip, start small
No need to drag your family into the wilderness! For your first few trips, stay close to home. An RV park or popular public campsite should do the trick. Some national parks even have cabins and cots for rent if you want to give your kids a trial run before investing in tents and sleeping bags. The goal for these first few excursions shouldn't be to push your limits as budding outdoor adventurers, but to familiarize your family with the basics.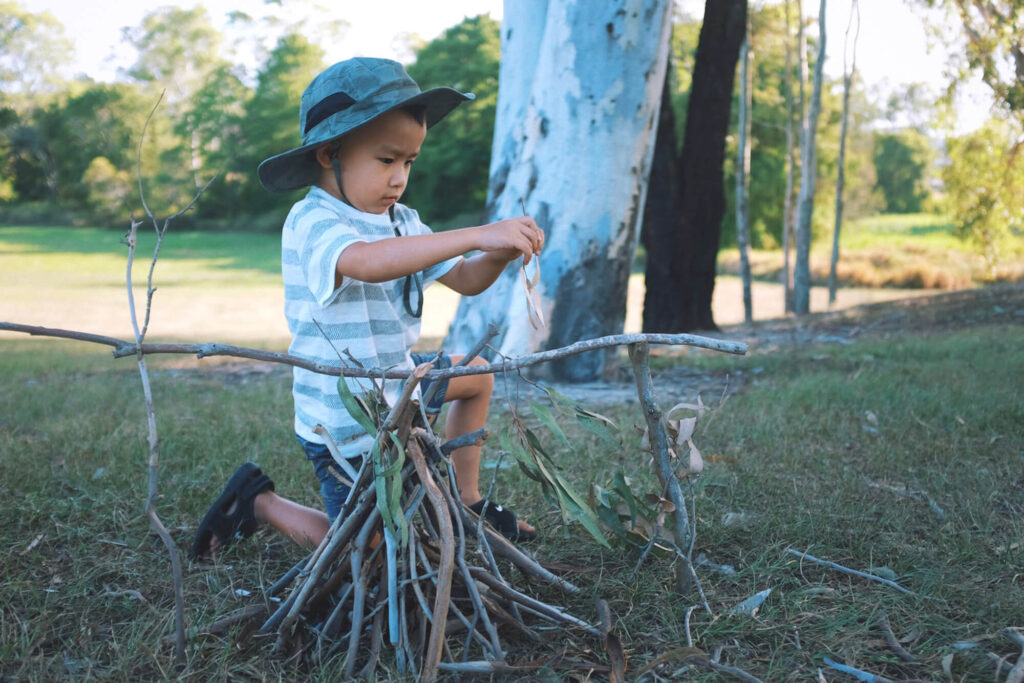 Research your campsite
There are lots of details to consider when planning a trip. Do you need a reservation or permit to stay at the campsite? Does the location allow campfires during this time of year? Where's the nearest general store? Does food have to be locked up in special bins due to wildlife? What's the weather forecast? Are there hiking trails in the area? Knowing this sort of information will help you prepare for your journey and set expectations for your fellow campers. Fortunately, Recreation.gov makes it easy to gather all sorts of information on many national campsites. You can also check if the destination you have in mind has its own information website.
Once the trip starts, limit screen time
These days many campsites have cell service, and sometimes even Wi-Fi. This can tempt kids and parents alike to take out their devices and check in with the digital world. Fight that temptation! Smart phones and tablets distract from your outdoor adventure and make things feel a little too close to home. Think of it this way: If your kids spend the trip on the same apps and social media sites that they'd use on the couch, then camping just becomes like a day at home minus the comfortable furniture. If you want them to be exited for their next journey into nature, do your best to show them the unique joys of the outside world!
Pack the treats
There's a reason s'mores are legendary campfire desserts — they just aren't something we have every day. Whether you build these sweet sandwiches or bring a preferred dessert of your own, indulging is part of the camping experience! These sorts of special treats ensure your trip will leave everyone with sweet memories.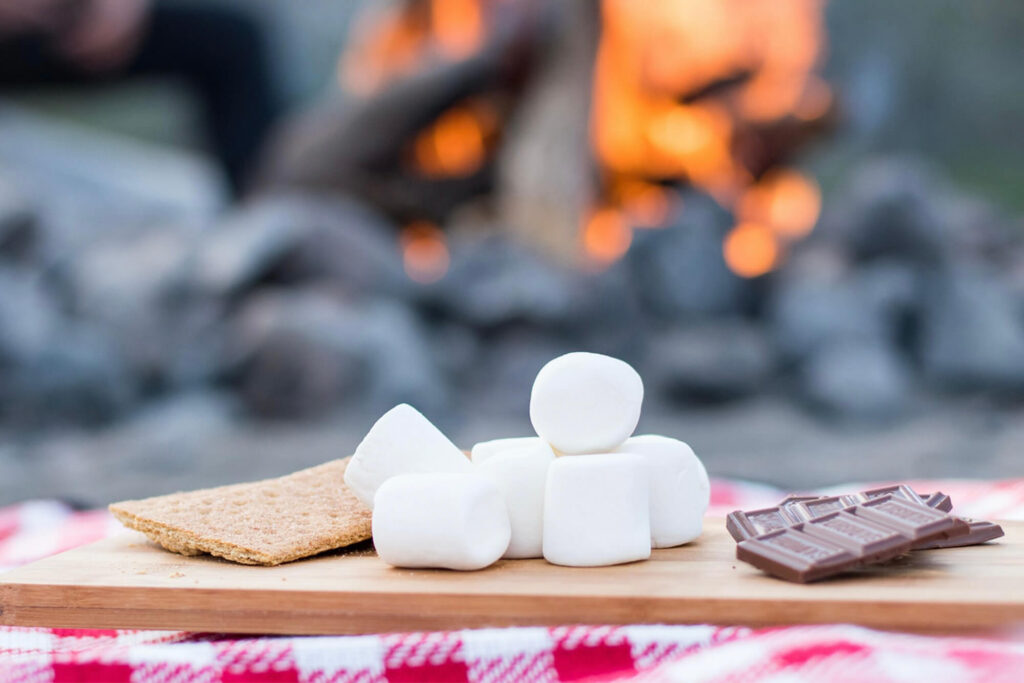 Don't forget the fun
A family's first time camping can be a stressful experience — it's a new environment with plenty of unknowns for parents to worry about. But so long as you've done your research and remember to take things slow, there are plenty of great experiences to be had. Maybe you'll take the kids on a scenic hike or a swim in a watering hole — or maybe you'll have some laughs teaching them your favorite card game around a picnic table.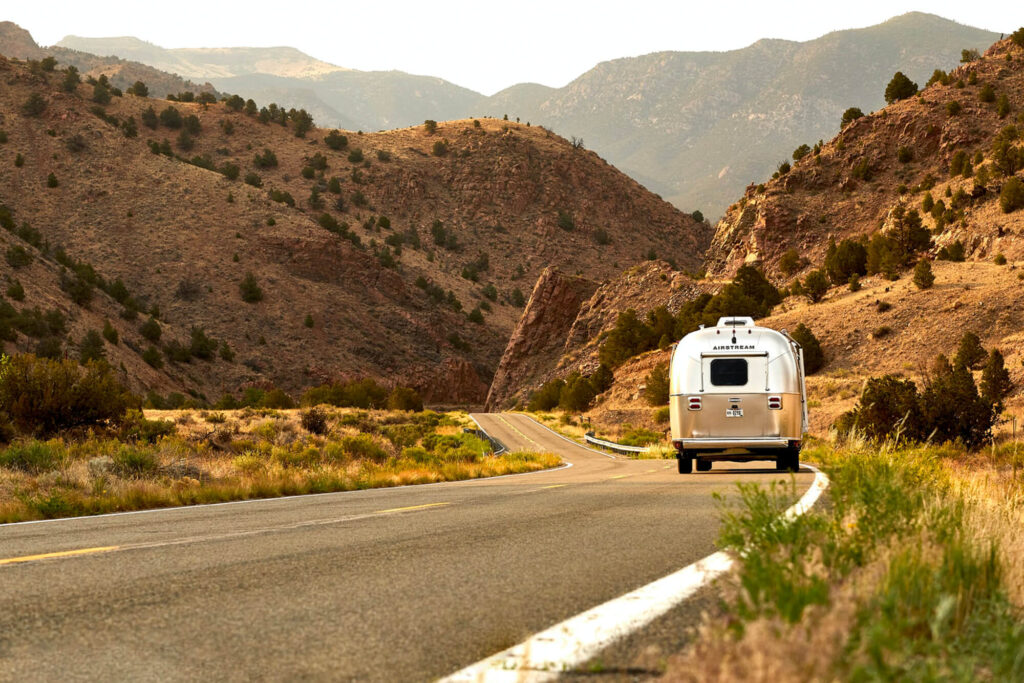 Big or small, there's plenty of room for fun in the great outdoors. And of course, if you want to bring the fragrance of adventure back home with you, explore our woods family of scents!
Have a dream camping spot you've always wanted to visit? Let us know about it in the comments!