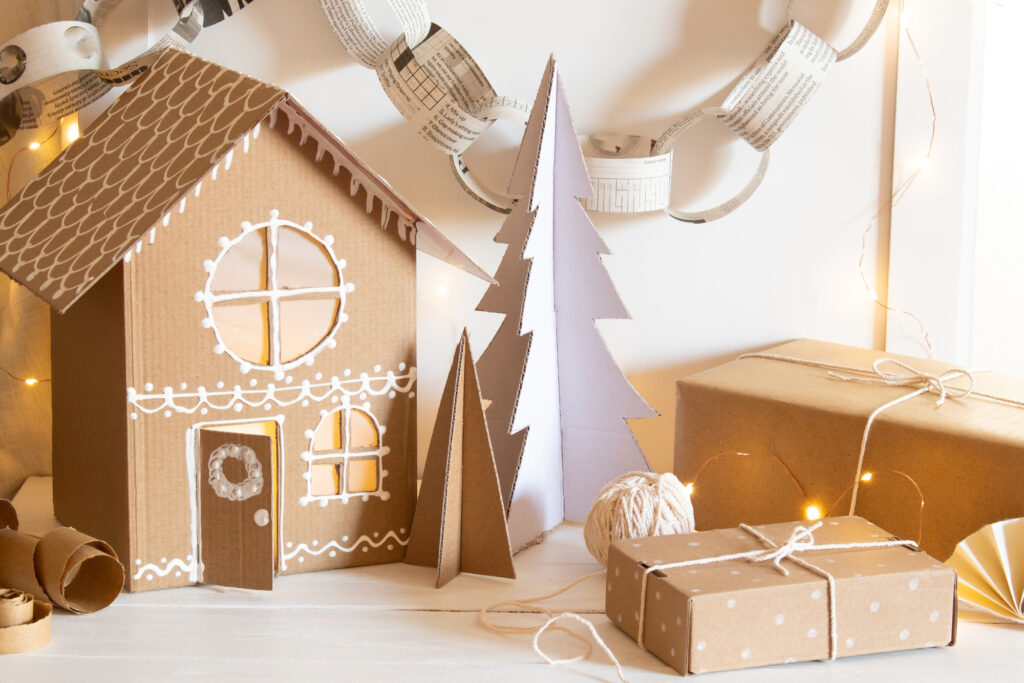 Are you the one on Christmas morning who rips open their presents? Or do you neatly peel back all the tape, carefully refold tissue paper and save gift bags? Maybe you hold the trash bag, trying to corral all the wrapping paper (there's one in every family).
Whatever category you fall into, the fact is, we come across lots of paper and cardboard during the holidays — and a lot of it goes straight to the landfill. Here are a few ways to repurpose household materials so your gift wrap and holiday crafts are easy on the eyes and easy on the Earth.
Wrap it up, folks
Outdated maps, newspaper and paper grocery bags can all be reused as gift wrap. If you know someone who loves comics, they might love to see their present wrapped in the Sunday funnies. A used paper grocery bag is a perfect canvas for doodling designs on your gift wrap — and there are so many DIY ways to get creative using paint, stamps, stickers and more!
Walkin' in a paper wonderland
Old homework paper, leftover bake sale flyers, completed to-do lists: Think of all the paper destined for the recycle bin. Redirect some of it (at least momentarily) to your Christmas decorations with just a pair of scissors. You can create unique snowflakes, paper doll chains and simple snowmen silhouettes in snow time at all.
Paper chains are an excellent way to reuse recyclables and count down the days until Christmas, Kwanzaa, Hanukkah, winter vacation, New Year's — whatever you're celebrating! Pro tip: Each day when you tear off a link from the chain, reflect on something fun or uplifting that happened in the past 24 hours, and write it down on the link. When it's time to celebrate, go back through your broken links and relive holiday memories!
Cardboard Christmas village
If you ordered all your gifts online, you probably have a mountain of cardboard boxes left over (a few of which might be Scentsy boxes). With only a white paint pen and a pair of scissors, you can turn your boxes into gingerbread houses that will last for years. Simply cut your cardboard into the desired shape and embellish with your paint pen as you would with frosting.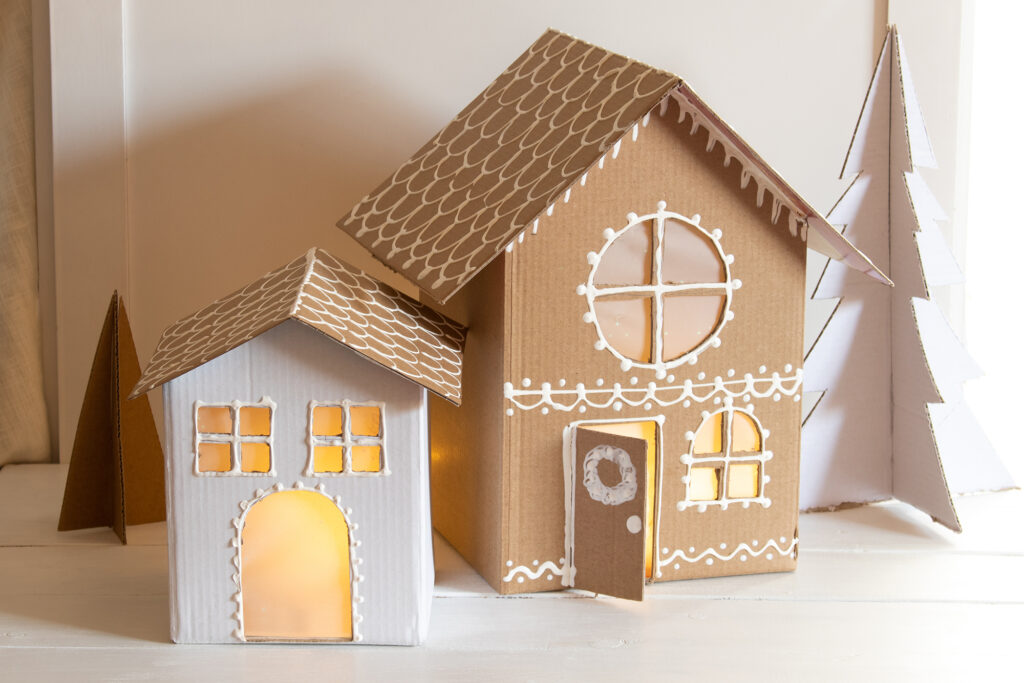 Want to give one of these a try? Share it with us on social media using #ScentsySnapshot!