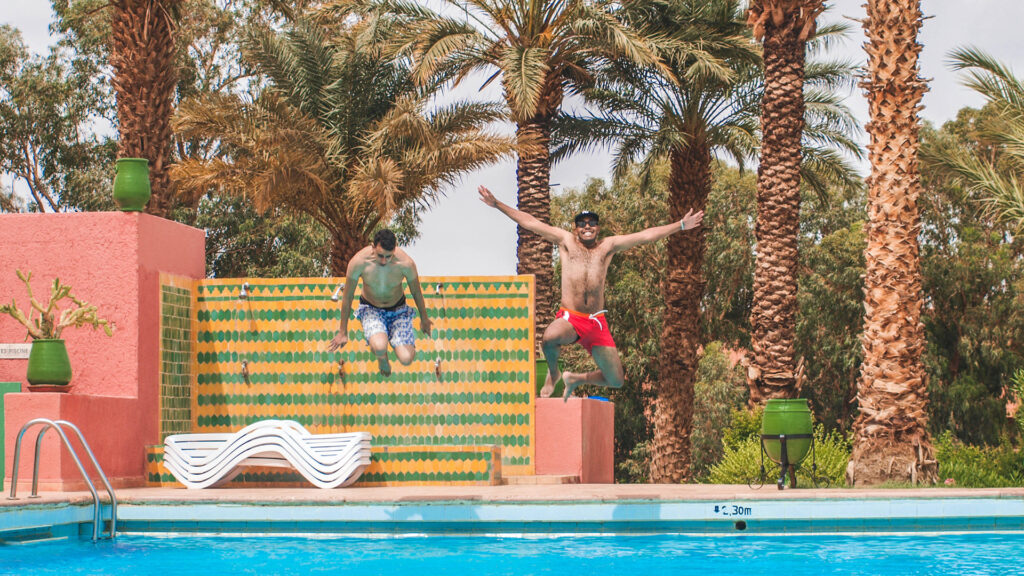 The first day of summer has officially come and gone! What summer holds for each person is probably a little different, but there is one thing that we know for sure — it's going to be busy! So busy, in fact, that we might not be able to find the time to do everything we want. So keep yourself organized and your schedule packed to the gills by making a summer bucket list!
Summer garden
Who likes sunshine more than humans? Plants! And summer is the best time to start a garden. Gardening newbies or green thumb veterans might spend free time growing some of your favorite summer flowers like dahlias, bacopas, marigolds or sunflowers. Or you could try for something a bit more functional and grow a vegetable garden. Summer squash, tomatoes, peppers and watermelon are all great choices. And there's nothing more rewarding than eating food you grew yourself!
Summer picnic
With everything you've got to do this season, it's a good idea to schedule time to relax and enjoy the weather. A summer picnic is the ideal way to do just that. Enjoy your summertime food favorites with the people you love at the park, the beach, or in your own backyard. Sandwiches and pasta salads are classic foods for any picnic. Consider including fresh veggies from a local farmer's market. Use some onion, tomatoes and cilantro from your garden to make some fresh salsa, and finish off the meal with a juicy watermelon wedge. Make fresh-squeezed orange juice or homemade lemonade, and your summertime picnic memories are sure to keep you warm through the winter.
Community service
Generosity is one of our core values here at Scentsy! That means we like to give more than we take, we hope to be cheerful givers of our time and we want to think beyond ourselves. If you have time this summer, we hope you do the same! Finding local volunteer opportunities is as easy as a quick internet search, but there are also resources that can make it even easier. We know it's a busy season, so if monetary donations are the best option for you, make sure to research where your money is going. Money from our charitable cause products goes directly to the Scentsy Family Foundation with the goal of supporting children, strengthening families and building vibrant communities. You can find more information on the Scentsy Family Foundation and our charitable cause products here.
Go somewhere new
Travel is always an important part of the summer season, but it's easy to get stuck going to the same place repeatedly. Traveling somewhere you've never been can be a real adventure, especially when you do it with the people you love! Going somewhere new is the best way to learn about others. Immerse yourself in the new and you'll find out plenty about yourself, too.
Make sure you do your research! Figure out how you are going to get there (plane, train, bike or boat) and find out where you are going to stay. Find places you have to see and never be afraid to try something new! And if you are afraid of feeling homesick, bring along your favorite Scentsy fragrance with a Scentsy Travel Twist.
Don't overthink it! Traveling somewhere new doesn't have to be expensive if you stay close to home. Try a nearby city, a new hiking trail or just hit the road until you find something you haven't seen before. Experiencing something new is how you create memories that last a lifetime!
Hit the water
There are plenty of ways to cool off during those summer heat waves! Some days it's too hot to do anything other than dive into the nearest body of water! Whether it be a beach, lake or a backyard pool, summer isn't complete without a day of swimming. Make sure to bring the essentials — a towel, snacks and extra sunscreen — then dive right in. If you can't make it to the beach this year, there are still plenty of ways to find liquid fun. Fill water balloons and start tossing. Grab some squirt guns and have an all-out battle. Or, if you're looking for a more relaxing day, fill up a kiddie pool to soak your feet and bring along your favorite ice-cold drinks.
Summertime decorating
Beating the heat outside is often a chore! When the allure of indoor AC overwhelms, don't let it cramp your summer style! Décor that screams summer keeps the party going no matter where you are. Light-colored accents brighten any room. Throw pillows or a new art piece are both great starts. Use fresh flowers or your favorite potted plants to turn your home into a verdant jungle. Try our Pink Flamingo Warmer as a vibrant accent piece to catch the eye of all your guests. Add one of our new fragrances from the Sunshine State of Mind Collection and let the summertime aromas influence you!

There are plenty of ways to enjoy the season! What are some of your summer plans? Let us know in the comments below!