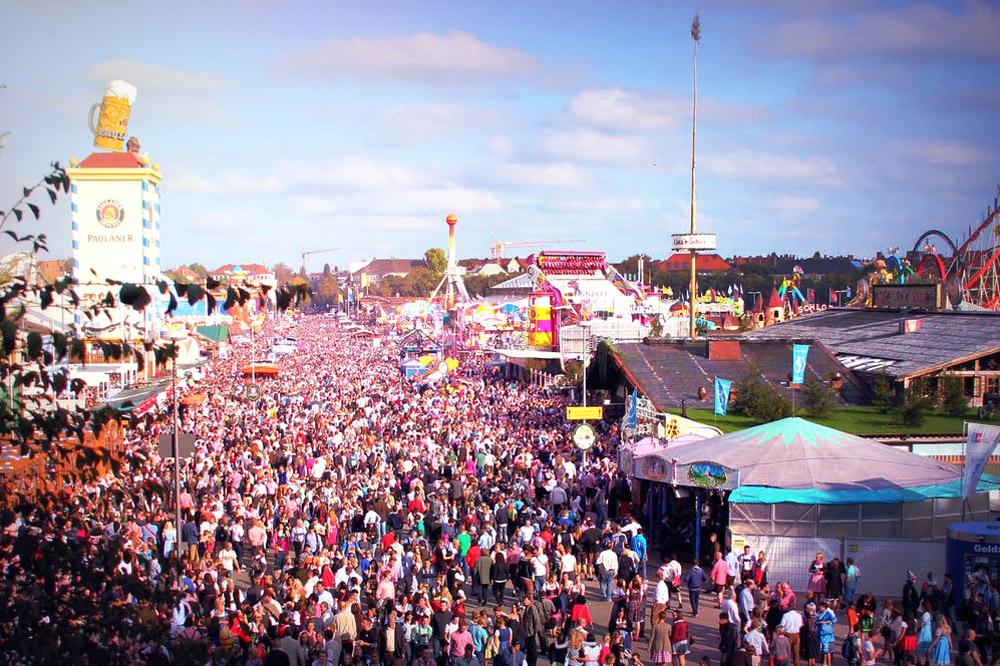 Held every year in Munich, Bavaria, Germany, Oktoberfest is the largest beer festival and traveling fair in the world.
It's a treasured part of Bavarian culture and has been celebrated in Munich annually since the Middle Ages. That's a serious commitment to good times!
But Germany isn't the only country to put their all into Oktoberfest. The occasion is celebrated around the globe, often with its own special slant. Here are the top five Oktoberfest celebrations around the world and what makes them special:
Munich, Germany
This Oktoberfest is by far the most popular! With seventeen days, roughly five million visitors and an estimated seven million liters of beer consumed, this is the mother of all Oktoberfest events. Are you surprised?
Blumenau, Brazil
More than 700,000 people converge on Santa Catarina Island to toast Bavarian culture and celebrate their German ancestry. Celebrating with various types of beer and song, this event sure does stand out from the crowd.
Kitchener-Waterloo, Ontario, Canada
The largest Oktoberfest celebration in Canada features the one-and-only Oktoberfest Idol, where participants "sing, strum or dance their way to stardom." Thousands of people flock to see this event, most coming from America.
Cincinnati, Ohio
Over half a million revelers make this America's largest Oktoberfest, which sets itself apart with tons of activities, including appearances by event mascot, Fritz the Dachshund. Spread over a couple of days, the event welcomes families and friends to celebrate the German way.
Shanghai, ChinaWith a huge assortment of Asian and German fare and a special ladies' night, the premiere Oktoberfest in China brings its own cultural flair to the event. Chinese culture has been added to this event making it totally unique and a once in a lifetime opportunity.
If you're looking to up the authenticity factor at your next trip to Oktoberfest, here are some German phrases to try and share. The phrases are in Bavarian dialect, because, says Scentsy German Translation Specialist Carmen Watts, "The Oktoberfest takes place in Bavaria, which is known for its dialect. So if you want to fit in, you must speak like them!"
Hello (informal): Servas
Goodbye (informal): Pfiade
Have a good day: An schenan Dog no.
I'd like roast pork and two dumplings (fun fact: this is the Bavarian national meal): I hätt' gern an Schweinsbratn und zwoa Gnedl.
Do you have any special Oktoberfest traditions? Tell us in the comments!