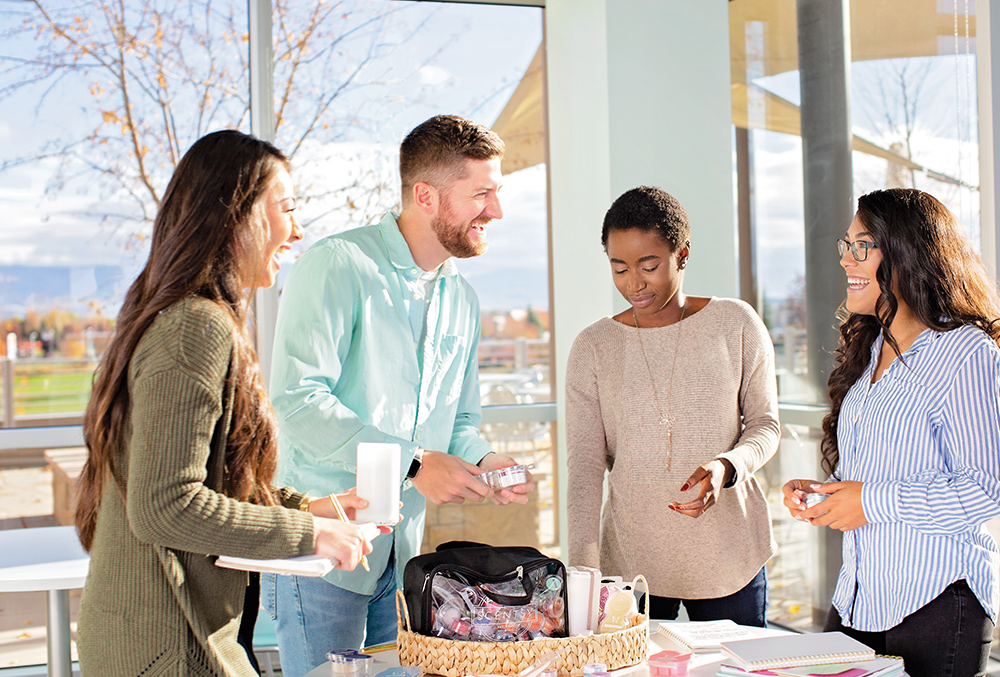 It's time to shed some light on the home-based business party. Are you ready?
Let's get real:
Put your left hand up if you've been asked by a friend to host a Scentsy party (or another party for a different home-based business).
Now throw your right hand up if, once asked, you immediately thought, "Ack! How do I get outta this??"
Don't feel bad! We've all been there. We fear the awkward sales pitch. We dread the obligation to buy a boatload of stuff we don't really want. It's enough to make even the best of us run for the hills (or at least ignore that PM request on Facebook).
But what if it doesn't have to be that way? Here's the thing, and it's the honest truth: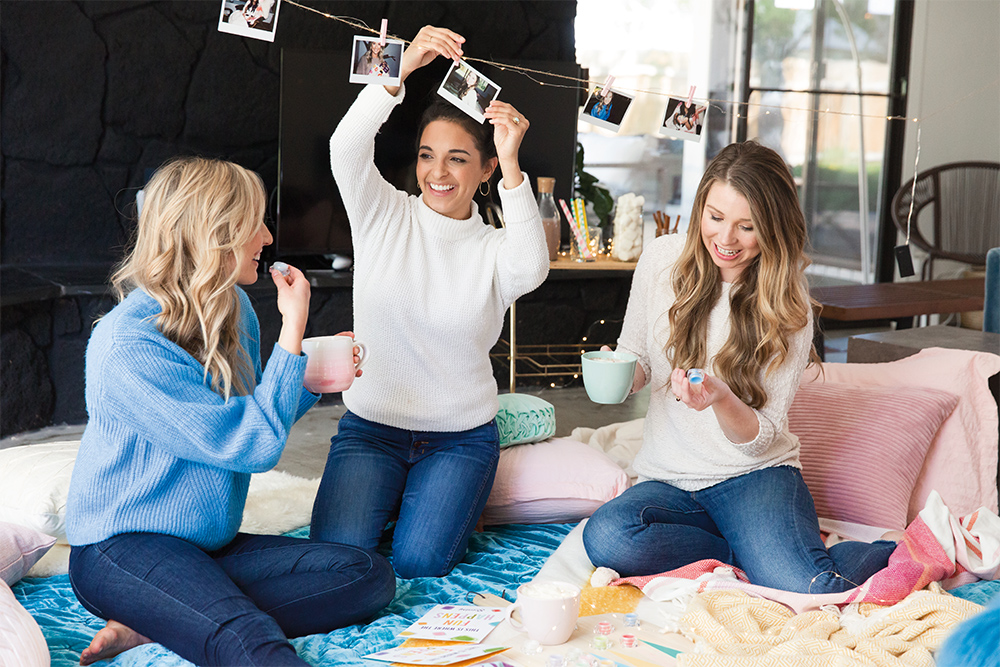 Scentsy is actually, genuinely, indubitably, unexpectedly, wonderfully DIFFERENT than all the rest. Really. Here's a quick look at why you should say YES to hosting a Scentsy party:
It's easy. Round up a few friends, and your Consultant takes care of everything else.
It's versatile. Party your way, wherever you want.
It's actually a party. Meaning you and your guests will have real-life fun, and the only pressure you'll feel is to let loose and have a good time.
It's a win-win. We take good care of our Hosts (that's you), because you're helping us introduce new people to Scentsy. You scratch our backs by bringing your friends, we scratch yours by helping you earn free and half-priced products.
It's all good. Everyone loves the products, so your guests will thank you. You're supporting a friend's small business. You get free stuff. And you're aligning with a company that genuinely works to make the world a better place.
Interest piqued? Let's dig into those perks a little deeper.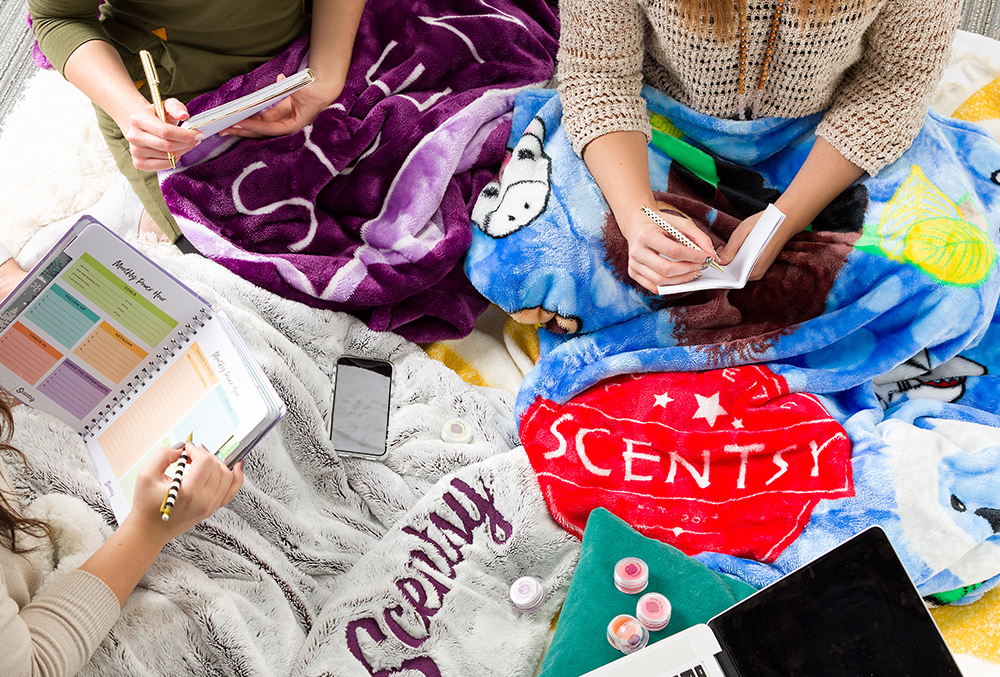 First off, the actual who/what/where of YOUR Scentsy party is who/what/where you want to make it. These are the most common styles, but we encourage you to get creative and make them your own:
On Location
Pick any place — your living room, the coffee shop, a blanket on the ground at the park — and play host to your friends and family. Your Consultant will bring Scentsy stuff to sample and will handle all the details. It's really fun to pass around scent testers and compare likes and dislikes. There is usually food. Laughter abounds.
On the Go
This style is interesting, because your party travels wherever you do. Your Consultant will give you catalogs, order forms and a small basket or bag of scent testers, and you take it from there. From the office to church to the gym to your kid's soccer game, it's easy to share your favorite products with a ton of people.
Online
Everyone you know is on Facebook, so host an online party to connect with friends and family from all over — even your BFF who moved to London "just for six months" almost three years ago. Scentsy knows no distance.
On Your Terms
The goal here is to reach as many people as possible for two big reasons:
Scentsy products are the best. Life is better with great fragrance, and you owe it to your people to spread the good news.
The more orders placed through your party, the better your rewards. Which means more Scentsy for you!
So, think about making your party a hybrid. Meet up with friends after yoga (or whatever you're into) to test out all the scents in the catalog, then share a party link on Facebook with all your non-yogi pals (or whatever they're not into) so they can get in on the action.
Just work with your Consultant to cook up the perfect strategy for maxing out your rewards.
Why can't I just pick up Scentsy at the store?
If you're not familiar with network marketing (at Scentsy, we call it social selling), here's the idea: A company like Scentsy, with a great product line and an incredible team, invites passionate fans to join up as sales Consultants for a super-small investment, so they can run their own business on their own time, without the financial constraints of managing inventory and all the other major expenses that come with business ownership.

So when you host a party, you're also supporting a friend's small business. Scentsy products are not sold in stores because it would undermine the success of our Consultants and devalue the entire Scentsy mission:
To bring value to the world by providing an industry-leading, family-friendly business opportunity selling creative, artistic, high-quality products that Warm the Heart, Enliven the Senses and Inspire the Soul.
The only way to get superior Scentsy products is through a Scentsy Consultant.
Why now?
Hosting a Scentsy party is an especially great way to shop this month, because in January you earn DOUBLE half-price Host Rewards. Be sure to ask your Consultant for more details on that.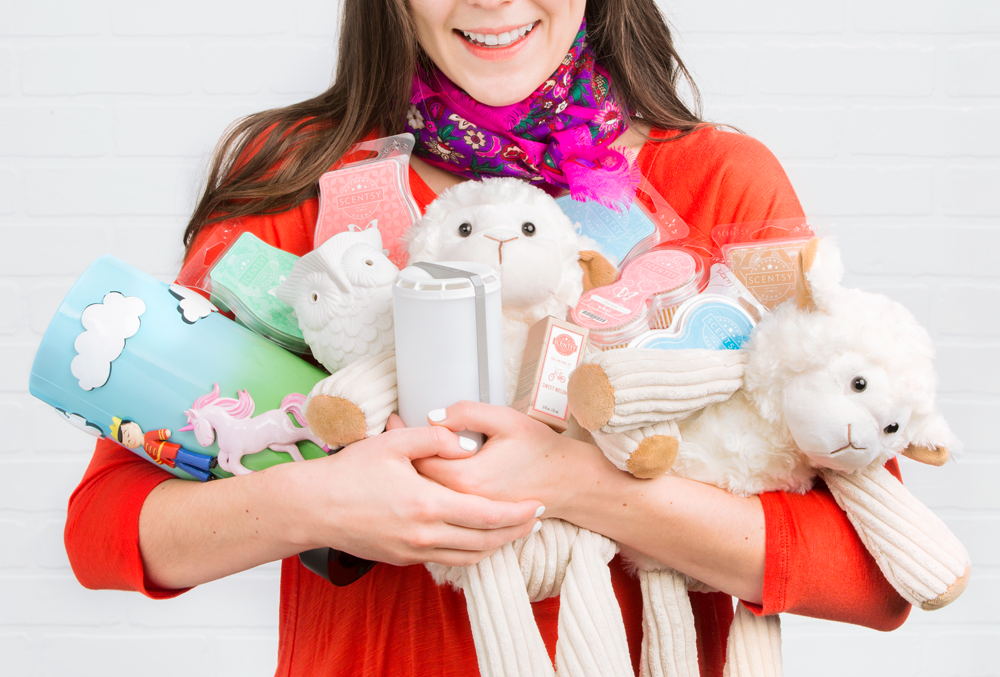 Honestly, we could go on and on about why a Scentsy party is different than all the other home parties you've been to. We could spend more time trying to convince you. Or you could just try it out. Host a party! You have nothing to lose and a whole lot to gain.
Fears laid to rest? Call your Consultant to get your party on the calendar, or find one at scentsy.com.