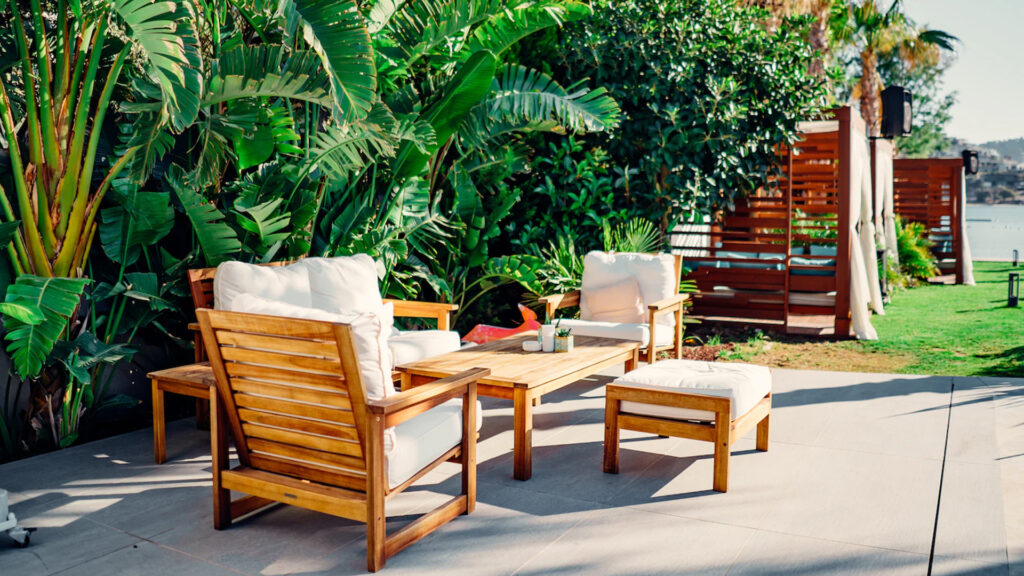 Summer vacation is speedily approaching, the days are getting longer and you might even hear the great outdoors calling you. But even when sunny days beckon, our outdoor spaces aren't always inviting. If your bland backyard is preventing you from maximizing your fun in the sun, shake things up with a quick summer patio makeover! We've got some backyard patio ideas that will knock your sandals off — and you'd better hold on to your sun hat!
Keep it clean
One challenge with a patio is the upkeep. We often neglect our outdoor spaces, but with a little prep work, it's easy to maintain your patio. The best tool to have on hand? The humble broom! Store a broom near your patio and use it to sweep dust, dried mud, spiderwebs and more off the floor, light fixtures, and other nooks and crannies. When your broom is within reach for regular sweeping or an occasional touch-up, you won't hesitate to step foot on your patio.
While you're tackling the hard surfaces, make sure to clean your outdoor furniture as well. Depending on the material, soap and water or an all-purpose cleaner may be enough to tackle dirt and grime. Shake out rugs and clean them according to manufacturer's directions. If your outdoor furniture is getting a little musty, use Scentsy Fresh Fabric Spray to revitalize those cushions. And to protect your furniture down the road, consider investing in furniture covers.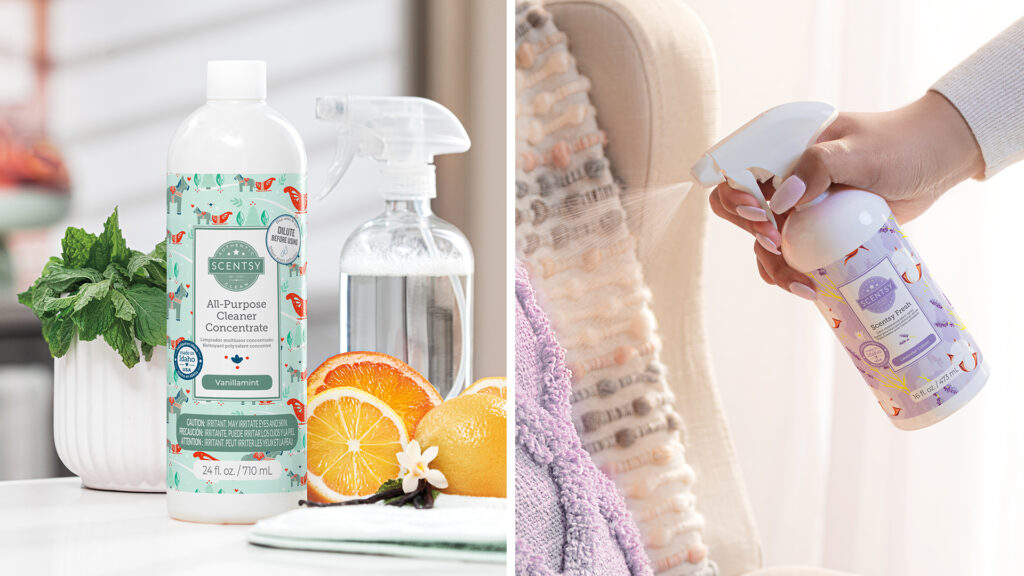 Bug off
It's hard to enjoy your outdoor space when you're slapping mosquitos every five seconds. To combat this, keep bug spray on hand and wear long sleeves and pants when possible. There are also several plants you can add around your outdoor space that discourage bugs, including catnip, basil, lemongrass and rosemary. Some of these herbs do double-duty as both bug repellents and cooking ingredients.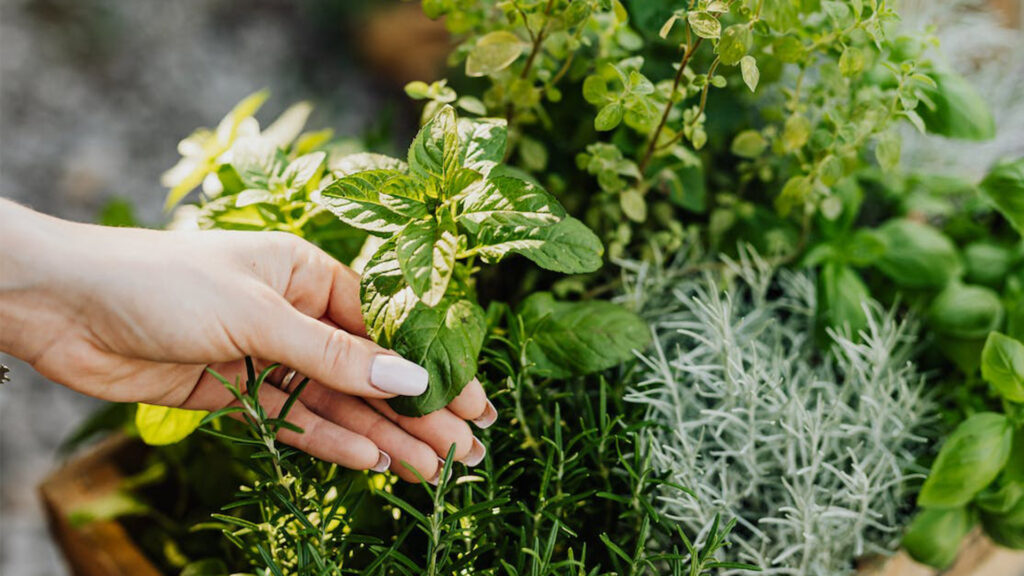 Plant your own Eden
Vegetation is key to your summer patio. Plants provide a verdant backdrop, shade and privacy. If your space isn't big enough for large trees or bushes, you can still add a layer of plant life with a container garden.
A wide variety of plants will grow well in containers, from flowers to small vegetables. As a bonus, the size, shape and color of your containers contribute to the overall patio design. Choose a color palette that stands out, or go with more neutral pots that put the plants in the limelight. Consider using plant stands to vary the heights of your pots. For an interesting patio accent that also acts as a subtle privacy screen, try a couple hanging baskets with spiller plants such as sweet potato vines or creeping Jenny.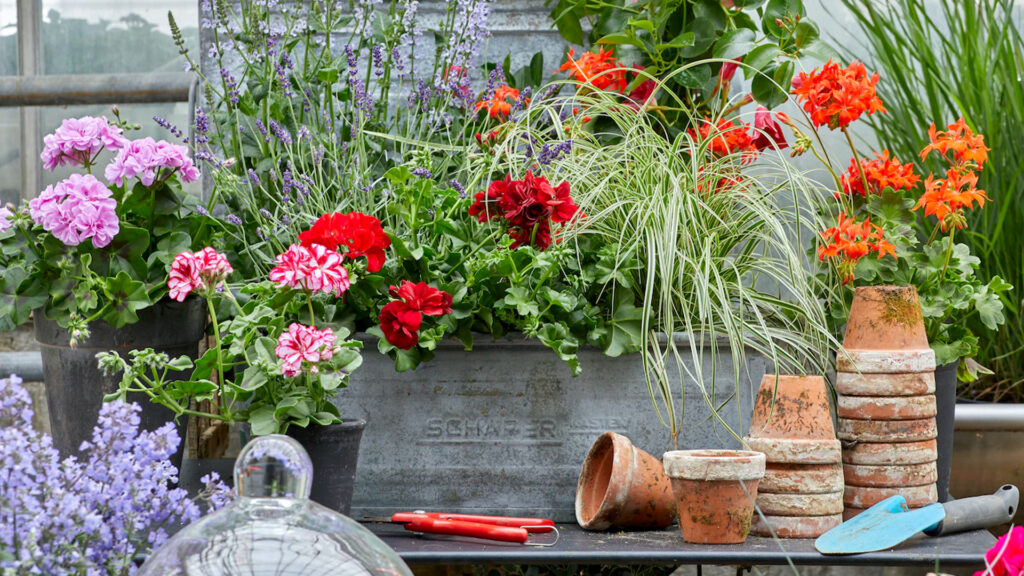 Proper lighting
To make your patio more accessible in the evenings, light your way. Café lights, perhaps complemented with strings of fairy lights, lend a cozy ambience. Path lights add drama to your landscaping, and many of them are solar-powered and feature photocells that turn them on automatically at dusk.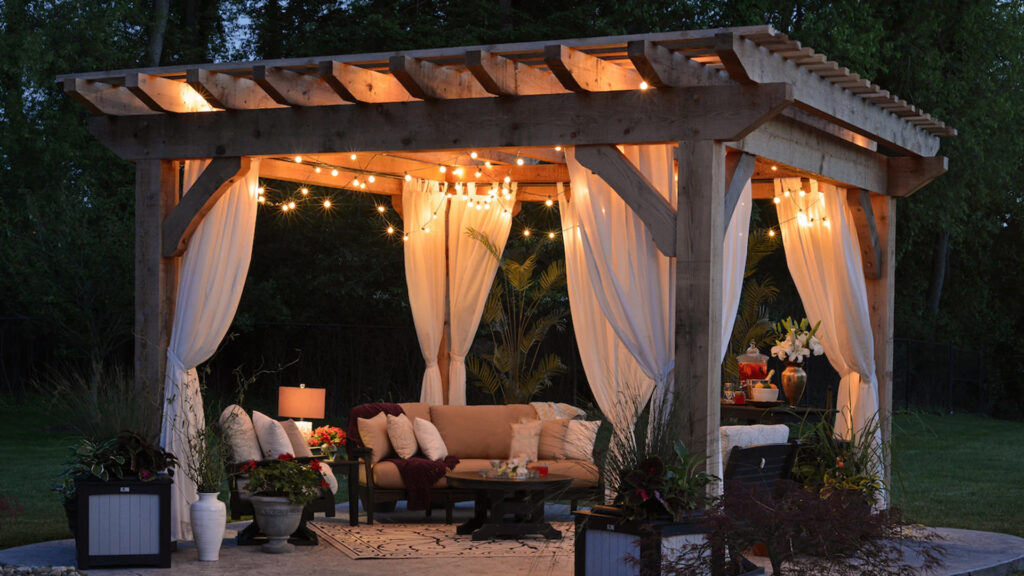 Design the patio for your needs
Once you transform your patio into your own staycation destination, how will you use it? Entertaining guests for barbecues is just the beginning. Your patio can also be the perfect venue for quiet weekend dinners al fresco or your morning coffee. Perhaps it would make an excellent fair-weather home office or serene workout area. If you have a creative streak, use it as a studio for painting or crafting. In the end, the patio is your space, and it should cater to your needs.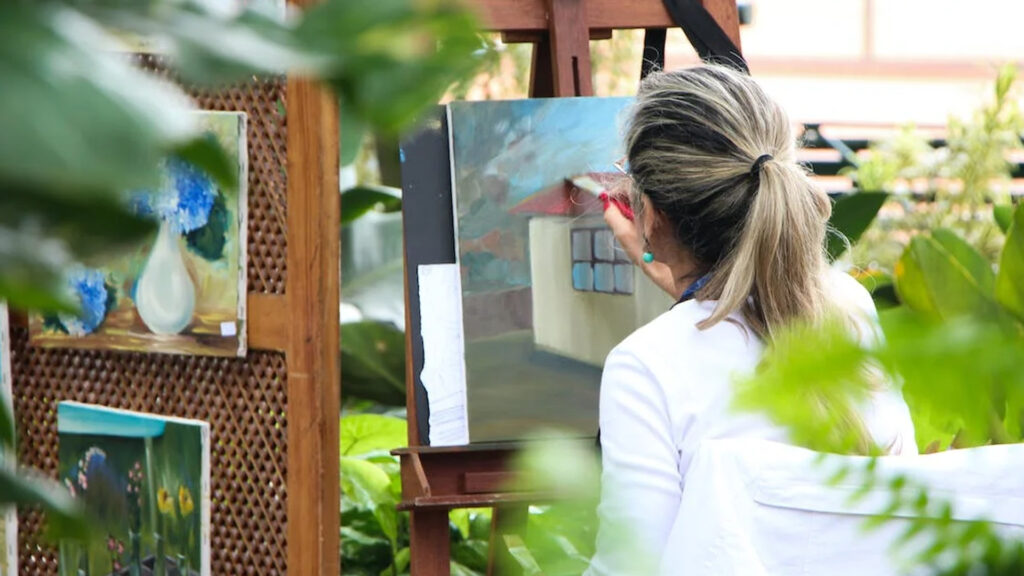 How will you revamp your patio this summer? Share your ideas below!