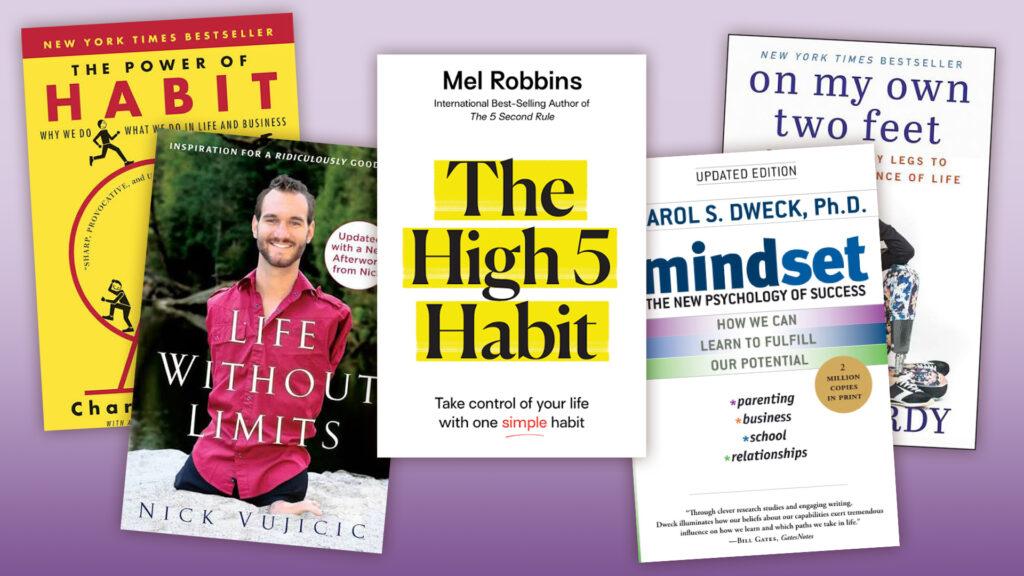 One of the best ways we can adopt new skills is learning habits from people who achieved success in areas we aspire to. Some of the world's most successful people — think Bill Gates, Mark Zuckerberg, Scentsy co-founders Heidi and Orville Thompson — incorporate regular reading into their lives.
Self-help books can guide us as we navigate our challenges, share and connect through stories, and live our lives intentionally. Here are five books that embody January's theme of inspire, organize and transition:
Mindset by Carol S. Dweck: During an emotional keynote address at Scentsy Family Reunion 2017, Heidi Thompson discussed overcoming her personal fears to accomplish her goals by changing her mindset. She referenced this book as a game-changer and embraced its advice to adopt a growth mindset. Watch her presentation here.
The Power of Habit: Why We Do What We Do in Life and Business by Charles Duhigg: Duhigg is a business reporter who delved into the science that explains habits and how they can be changed for the better. After all, better habits mean better results.
High Five Habit by Mel Robbins: The twist here is that Robbins asks readers to take all the cheerleading, positivity and fandom we give to others and give it to yourself. This book will help you silence your inner critic and overcome self-doubt.
On My Own Two Feet: From Losing My Legs to Learning the Dance of Life by Amy Purdy: Amy Purdy, an inspiring Paralympic snowboarder and Dancing with the Stars contestant, came back from a nearly fatal infection that claimed both her legs. She encourages readers to dream big and defy expectations.
Life Without Limits: Inspiration for a Ridiculously Good Life by Nick Vujicic: Born without any limbs, Vujicic reveals how he overcame perceived physical limitations to find a fulfilling, happy and productive life. He now travels the world as a motivational speaker.

What will you be reading this year? What should we add to this list?  Comment below!