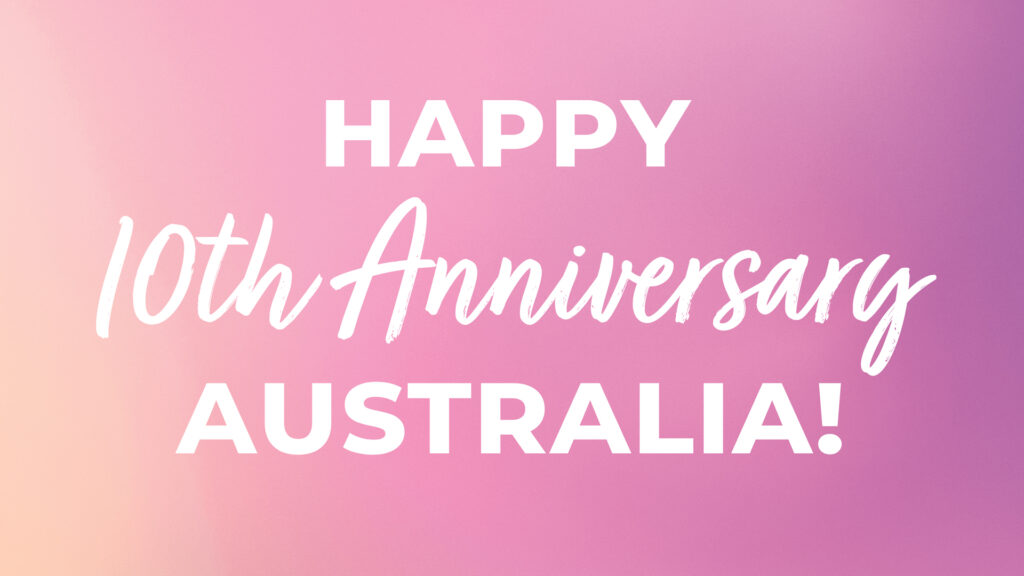 Aussie, Aussie, Aussie! Oi, Oi, Oi!
A decade ago, Scentsy loaded up and excitedly headed Down Under to bring our world-class fragrance, home décor and self-care products to Australia. So, we'll stop all the clichés and just say congratulations!
Over the past 10 years, Australia generated tremendous growth, changed lives and brought together a community of enthusiastic, effective and incredibly creative independent small business owners. Your country and culture inspired amazing designs and products. You've all shown us resilience and perseverance!
In our first year, 880 Independent Consultants joined Scentsy — and 17 of them who joined on day one are still active! Today, the community flourishes with nearly 5,000 Consultants!
There is so much to celebrate now even while we look forward to the next decade!
Here's a rapid-fire look at Scentsy Australia:
Launch date: 1 September 2013
Current Consultants: 4,980 as of September 2023
Most popular bar: Black Raspberry Vanilla (339,467 sold)
Total bars sold: 9.9 million
Most popular fragrance family: Fruity
Charitable organisations supported: Variety Australia; Make-A-Wish®; Lifeline Australia and more!
Congratulations, Scentsy Australia, on 10 joyful, challenging, fragrance-filled years of Warming the Heart, Enlivening the Senses and Inspiring the Soul! We're so proud of your hard work and dedication to your customers, teams and businesses.
Share your congratulations with Scentsy Australia Consultants in the comments.