How to choose the perfect Warmer for your space
Your favorite Scentsy Bar fragrance just isn't complete without a Scentsy Warmer to call home. That's the beauty of our authentic Simple System:
There are several things to consider when picking out a new Scentsy Warmer:
Style
Modern, classic, nautical, rustic, feminine, vintage, artsy, athletic — we've got Warmers to suit these styles and just about everything in between.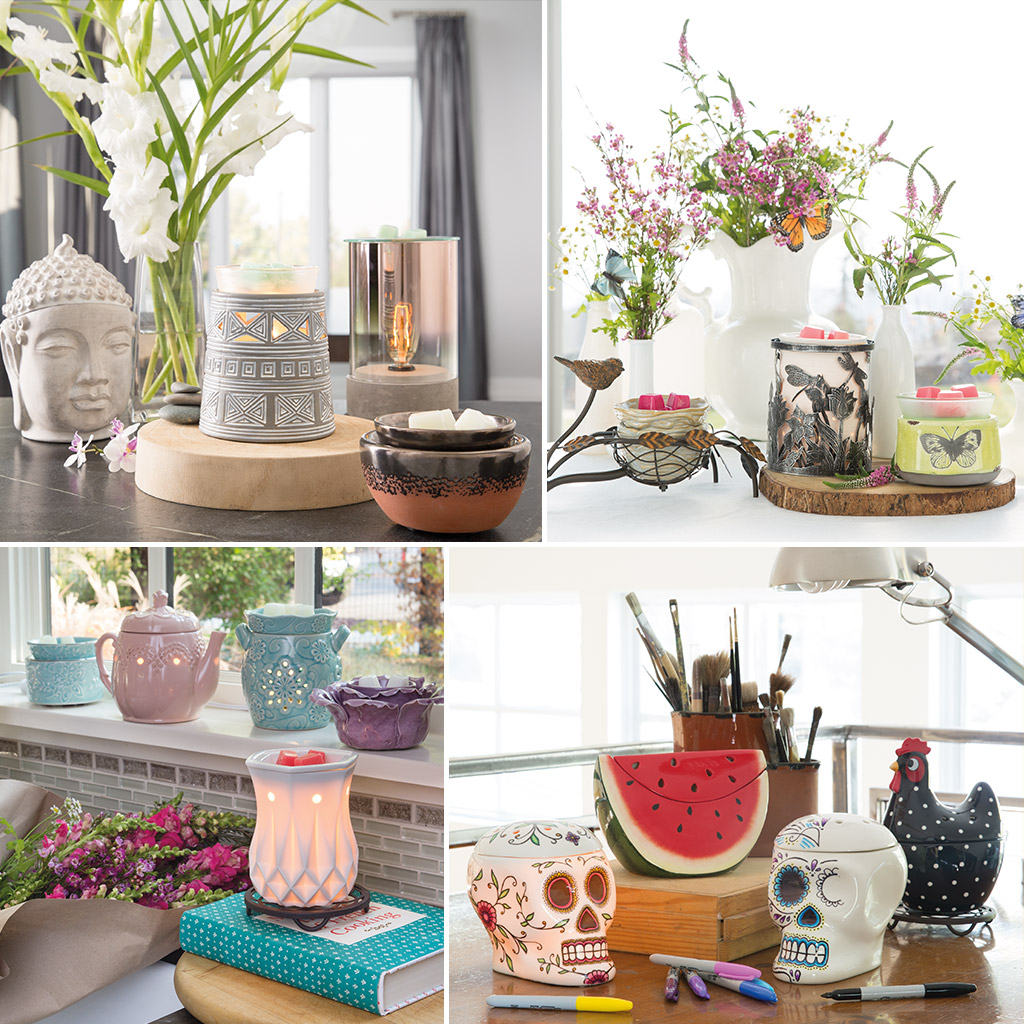 Color
Choose from the brightest hues, subtle neutrals, bold patterns — or define your Warmer's color story with DIY styles.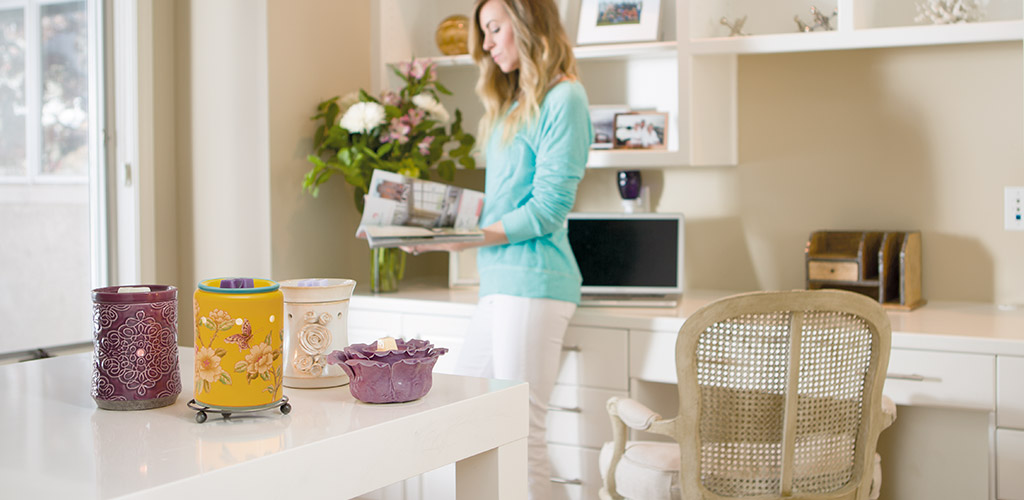 Size
Make a statement with something BIG (Seafoam Fluted Shade is 8.5 inches tall!) or squeeze a ton of character into your space with something small (Petal Purple is just 3 inches tall, but each petal is handcrafted and totally lovely).

Light
Most Scentsy Warmers melt wax with the heat of a low-watt light bulb, so they glow with soft light when switched on. Element Warmers use a heating element to melt wax, so they're perfect for bedrooms — or anywhere you want lights out.
Price
Unique designs are available for every budget, starting at $20 (USD).
And finally, where will it live in your HOME?
An easy rule of thumb is to use larger Warmers for larger spaces, and smaller Warmers for smaller spaces. Typically, the larger Warmers have bigger dishes and more room for wax, so the fragrance intensity can be adjusted to fill your space. A Nightlight Warmer only holds about two cubes of a Scentsy Bar — so they're better for bathrooms, laundry rooms or hallways.

But it all really comes down to self-expression! Sure, you could place one big Warmer in your living room, but maybe you want to use three Nightlight Warmers instead! Unusual, but effective. 😉
We offer plenty of variety so you can get what you love. Choose the Warmer that makes you smile, then switch it up with something new for the holidays or as seasons change.
Here are a few more tips to use with your Simple System:
How many cubes of wax do I use in my Warmer?
There are a few factors to consider here:
How strong do you like your fragrance? More cubes = stronger scent.
How big is your space? The bigger the room, the more cubes you'll need to fill it.
What scent are you warming? Some fragrance notes are more intense than others.
When do I change the wax in my Warmer?
When you can no longer smell the fragrance, or whenever you like!
How do I clean the wax out of my Warmer?
While the wax is melted, pour it out and wipe the dish clean with a paper towel.