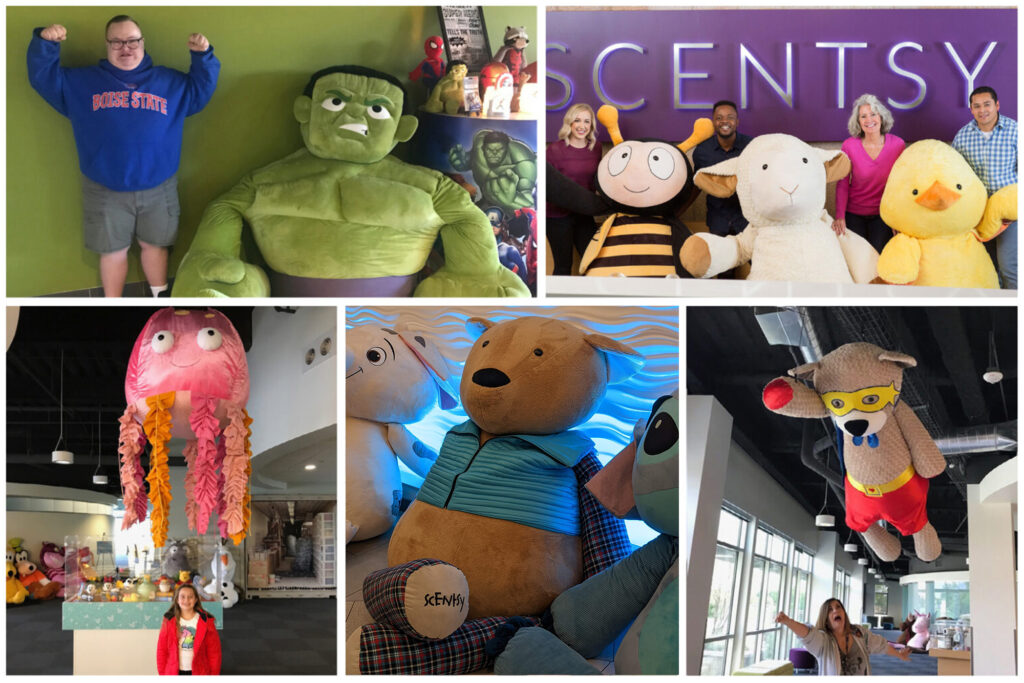 Meet the super-size Scentsy Buddies
Scentsy Buddies are some of our most popular Kids products, combining the snug-ability of stuffed animals with the magic of Scentsy fragrance. Normally, these Buddies are the perfect size for cuddling or taking on road trips. However, inside the Scentsy home office in Meridian, Idaho, you'll find Buddies that need a little more space than your average car seat!
A big celebration of friendship
Some of these giant cuties are located throughout the main floor of the Scentsy Tower, celebrating many fan-favorite Buddies. While they're not available to go home with anyone, they do make the perfect photo opportunity for social media and happy memories. If you live nearby, come take some pictures with your favorite characters!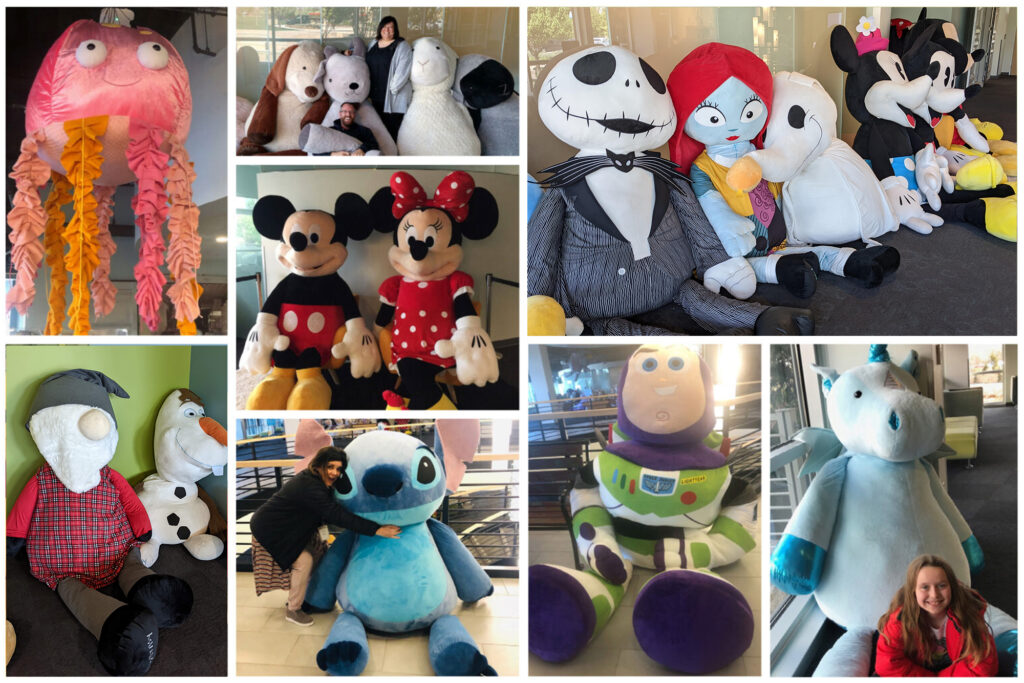 Experience Scentsy magic
The Scentsy Commons were always intended to be more than a mere office space. From the enormous Buddies that greet you when you enter, to our amazing kitchen and café, our home office reflects the authentically cheerful, imaginative nature of Scentsy. We're proud our home office can function as a space for community gatherings, as well as a destination for Scentsy fans and Independent Scentsy Consultants to come see where the magic happens!
Bring home a little joy
While the giant Buddies aren't for sale, we do make plenty of great Kids products in all shapes and sizes! From adorable, portable Scentsy Buddy Clips to darling Scentsy Friends, you're sure to find a fragrant gift for any child!
Which larger than life Scentsy Buddy would you like to meet? Let us know in the comments!