Tiny people, creatures, rocks and trees — it's your own miniature world, brought to life with fragrance!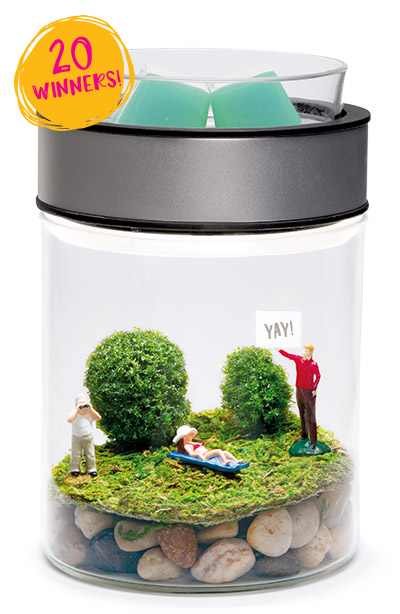 This season, Scentsy launched a Warmer unlike anything we've ever done before. Make a Scene is a funky decorative terrarium and Scentsy Warmer in one. It's your own little world, illuminated with a cool LED spotlight. It's Scentsy, but in a whole new way!
To celebrate this new DIY Scentsy Warmer and the miniature scenes you can create within it, send us YOUR life-size scenes for a chance to win your own Warmer!
Twenty winners will receive a Make a Scene Warmer with the Fun in the Sun Decorative Scene and three Scentsy Bars, one of each fragrance: Wild Redberry & Sweet Melon, Autumn Sunset and Apple S'mores. This exclusive giveaway is worth $75 (USD)!
Here's how to enter:
Step 1: Choose your theme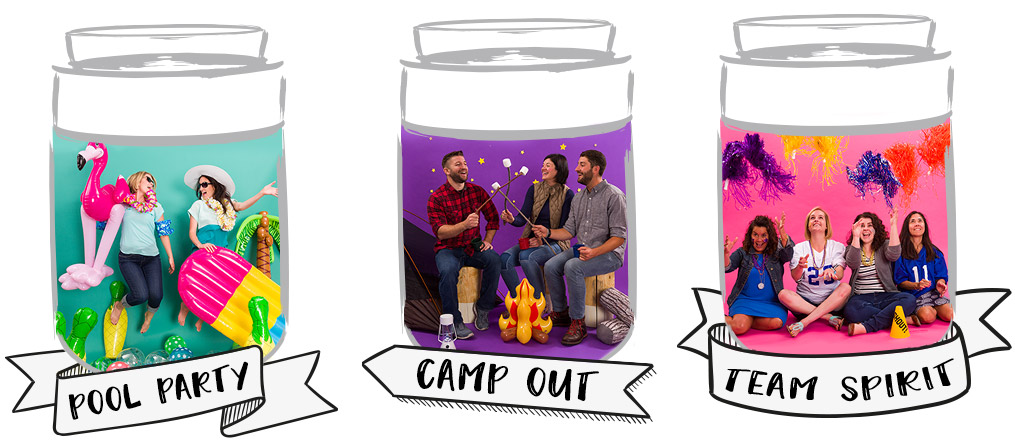 Step 2: Make your (life-size!) scene
Step 3: Submit your photo to Instagram or Facebook, tagged with #MakeAScene
Be sure to submit your entry by 11:59 p.m. (MT) Sept 21, 2016. You can share as many photos as you can dream up!
Click here for complete details and contest rules.
Now get out there and #MakeAScene!
Find a Scentsy Consultant to order your Make a Scene Warmer. It's PERFECT for holiday décor: Fill it with fall leaves and pinecones now, then swap them out for faux snow and ornaments come Dec. 1!