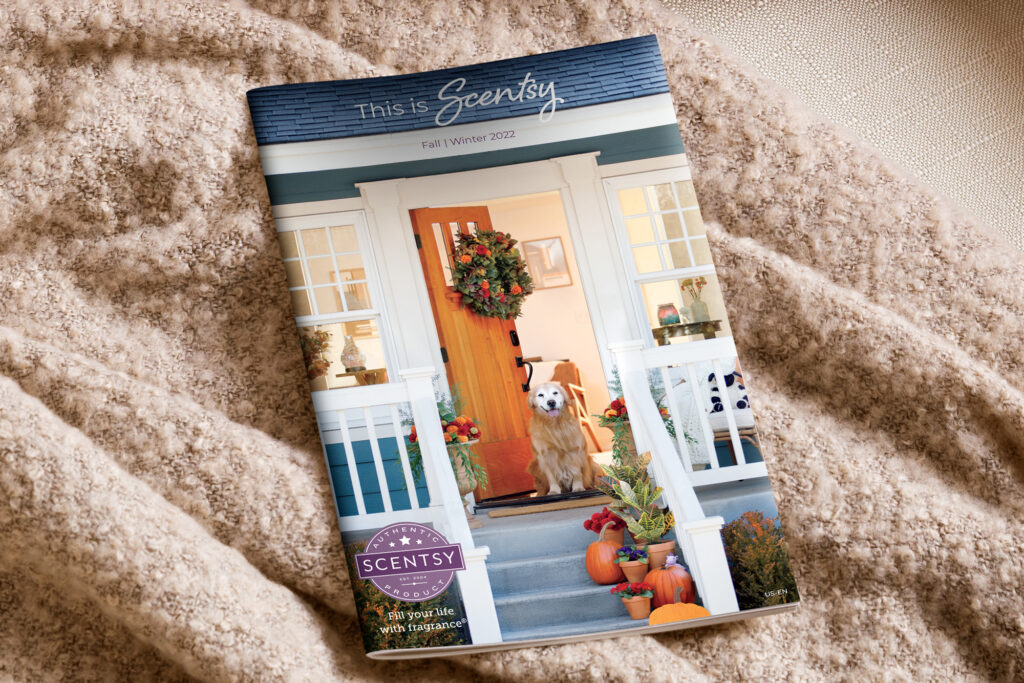 Scentsy's Fall/Winter 2022 Catalog is here, bringing back classic seasonal scents and introducing exciting new ways to fill your life with fragrance! While you can check out everything this new Scentsy Catalog has to offer, we wanted to shout out a few items we couldn't wait to share with you! Here's our highlights for this season:
Introducing Scentsy Travel Twists
The latest addition to our Unplugged line of products, the Scentsy Travel Twists puts the power of fragrance in the palm of your hand! These portable, no-spill travel companions let you carry your favorite scents wherever you roam. Simply twist the lid to release your desired amount of fragrance. You can even use Travel Twists to add fragrance to closets, gym bags, purses and other small spaces!
Tiger Jasper and Blue Twirl Scentsy Warmers are one-of-a-kind
The new Tiger Jasper and Blue Twirl Scentsy Warmers share a beautiful authenticity that make them shining examples of our Fall/Winter home décor. Using intricate glass blowing techniques, artisans handcraft these fragrance systems — meaning no two warmers are alike! These truly unique Scentsy Warmers are perfect way to add an elegant touch to any space.
Fluffy Fleece comes to Scentsy Laundry
Fall/Winter Scentsy Laundry products are now available in the Fluffy Fleece fragrance! This popular seasonal scent first appeared as a limited-time Scentsy Brick for the holiday season, and quickly proved to be a fan favorite! Now you can add the delightful notes of black currant, cozy musk and heliotrope found in Fluffy Fleece to your actual fleeces — and any other clothes! This standout fragrance is available in Scentsy Laundry Liquid, Washer Whiffs, Dryer Disks and more!
These may be our highlights for the season, but we've barely scratched the surface of the Fall/Winter 2022 Catalog. Want a personalized recommendation? Reach out to your Independent Scentsy Consultant or find a Consultant at scentsy.com!
What are your Fall/Winter 2022 highlights? Let us know in the comments!