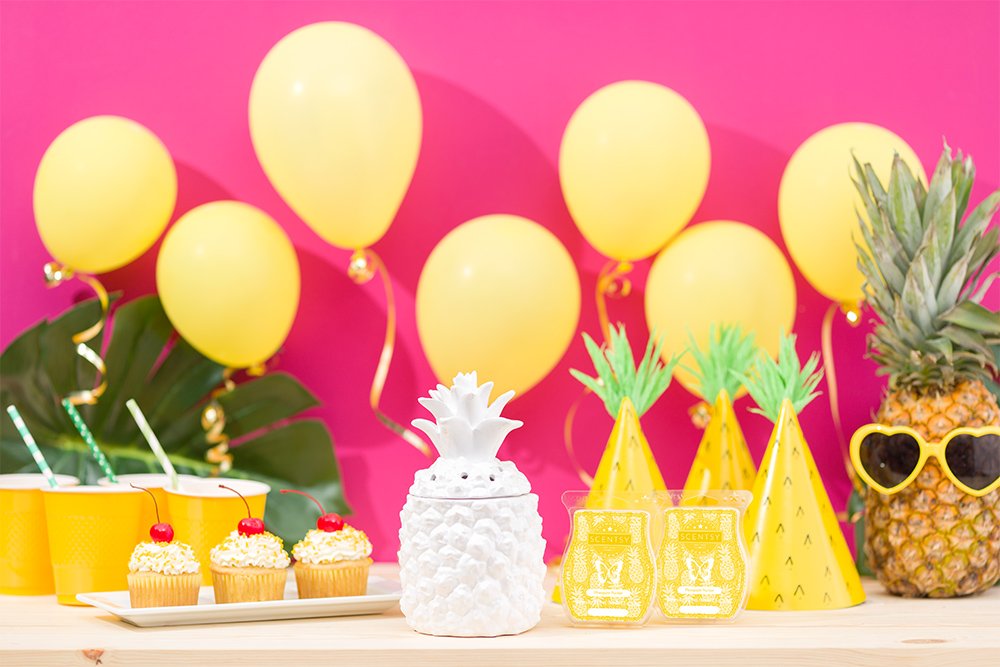 Hosting a party this summer?
Put the pineapple front and center and embrace the popular trend we're seeing in everything from T-shirts to home accessories. This visually fun fruit, the icon of hospitality, lends itself well to a theme, whether you're envisioning an all-out tropical soiree or looking for an easy, elegant motif to build your party around. The pineapple even works for kids' parties, offering up loads of whimsy and inspiration for everything from playful, "poppy" decorations to sweet and healthy snacks.
A (tasty) tidbit of history
Known as a symbol of Southern hospitality for centuries, Christopher Columbus is credited with discovering the pineapple in the Caribbean in 1493. (Now that was a party!) As the course of history firmly planted the pineapple as a status symbol and an exotic gift among nobility, the fringy fruit's been gracing tables ever since. (Remember Grandma's pineapple upside-down cake or 1950s-style Jell-O® mold?)
Pineapples just look cool!
So began the journey of the humble pineapple to its historical place of prominence in architecture, design, and décor. (Think finials and door knockers.) This classic symbol of hospitality has never gone out of style — it continues to reinvent itself in fresh and modern ways, including the re-emergence we're seeing today as a home accessory that complements any decorating style, whether elegant, modern, traditional or eclectic.
Hospitality never goes out of style
Whatever your personal style, good cheer, warmth and affection are always in fashion. Use our favorite DIY décor and food ideas that are easy to execute and sure to make a splash, whether it's a bold statement or subtler effect you're after. Either way, you'll set an inviting tone sure to impress guests, put them at ease and dish out a healthy dose of fun.
Go beachy retro
with a pineapple upside upside-down cake and a 50s-inpired pineapple ring. Invite guests to wear their favorite vintage Hawaiian shirt, tropically-inspired muumuu or grass skirt. (Cue the surfer tunes!)
Go glam
This DIY centerpiece really pops, making it perfect for baby and bridal showers, birthday parties, and more.
A sure hit
Make an impact with a DIY pineapple piñata.
Simple and sweet
This elegant centerpiece is budget-friendly and oh-so-easy. Customize it with your favorite flowers, and it's perfect for any occasion.
The beauty's in the detail
Create an immersive experience for partygoers with Pineapple Sorbet, Pineapple Pucker, or By the Sea scents.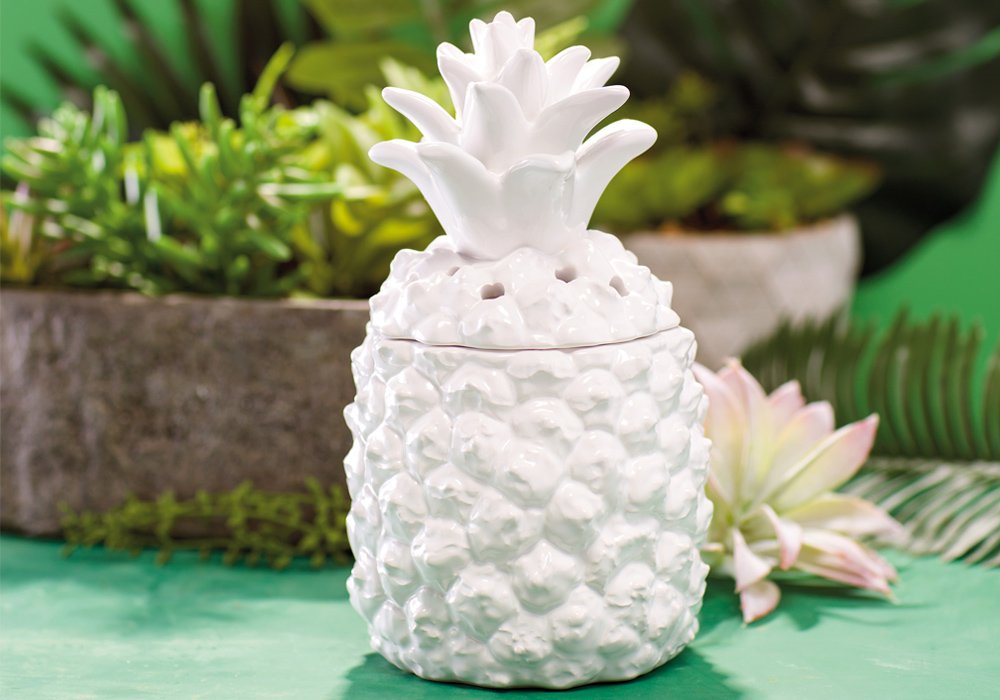 Speaking of hospitality … we want to extend a heartfelt Scentsy welcome to you. Thanks for visiting us! And if you're thinking about joining, you won't find a more hospitable group!
To get your Scentsy pineapple favorites now (our Southern Hospitality Warmer makes a perfect housewarming or hostess gift ?), contact your Scentsy Consultant. Or find a friendly Consultant at scentsy.com.