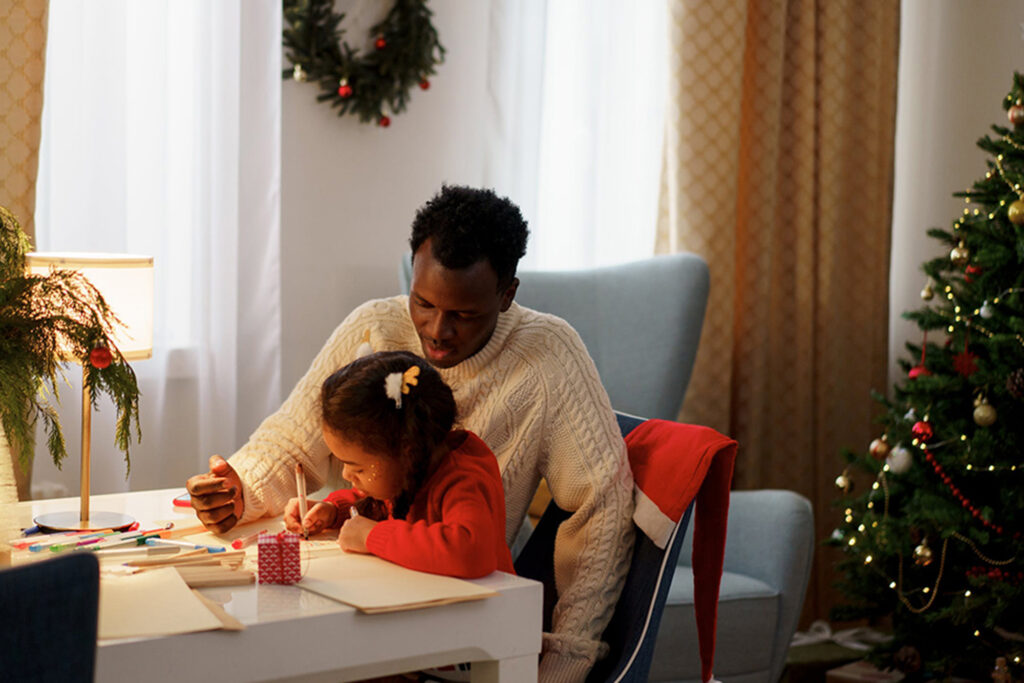 Holiday-themed crafts your kids will love
While most kids agree presents are the best part of the holiday season, that doesn't mean they have to wait until there are gaming consoles and bicycles under the tree to have some fun. With a few art supplies and a little imagination, you can help your kids create holly-jolly crafts — and have plenty of laughs along the way! Here are a few ideas to get you started:
Make Santa Cards
This adorable crafting project inspired by iheartcraftythings.com is sure to be a hit with the whole family. Kids will love making their own Santa, and friends and family will love receiving these hand-made Christmas cards!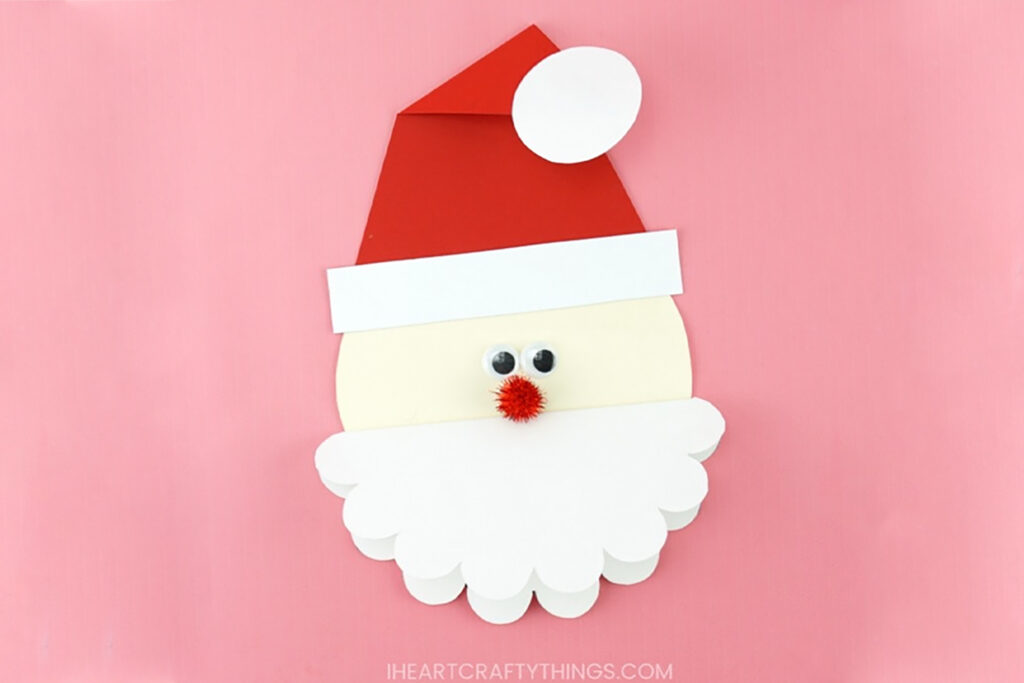 Materials:
Printer
White cardstock
Red cardstock
Any skin tone cardstock
Small red pom-pom
Scissors
Glue stick
Googly eyes
Instructions:
Print a Santa-face template like the one available from iheartcraftythings.com on white card stock.
Use scissors to cut out Santa's beard, hat trim and hat pom-pom.
Use the rest of the template shapes as a guide to cut out the remaining shapes from the other colors of card stock. Use red for Santa's hat, and your choice of skin tone for his face.
Fold beard in half. This will be the "card" part of the project.
Glue hat trim to the base of the red triangle hat.
Fold the top corner of the triangle down to add a "flop" to Santa's hat.
Glue white pop-pom to the folded point of the hat.
Glue hat to the top third of Santa's face.
Glue folded beard to the bottom third of Santa's face.
Glue on googly eyes and red pom-pom "nose" to complete the face.
Once everything dries, fold open the beard and write a holiday message!
Bonus: Glue white cotton balls to Santa's hat pom-pom, hat trim, and beard to really make this card pop!
Create glowing snowmen
Making snowmen is a classic winter activity, but sometimes Mother Nature doesn't always lend a helping hand. If you don't find yourself in a winter-wonderland this year, or would rather avoid the cold, consider this fun alternative inspired by Stuff by Ash!
Materials:
Clear plastic jug (empty)
Black and orange card stock
Glue
Scissors
String lights
Instructions:
Cut out two circular "lumps of coal" from the black card stock for eyes.
Cut out five to six smaller circles for the snowman's smile.
Cut out a long, carrot-like triangle from the orange card stock for the nose.
Cut a flap out of the back of the jug large enough to feed string lights through.
Glue on eyes, smile and nose to the front of the jug.
Stuff lights through the back flap and enjoy a festive display!
Tip: For best results, use a hot glue gun (with caution). Alternatively, orange and black permanent markers can substitute for cardstock and glue.
Craft New Year's Eve noise makers
Literally ring in the new year with this simple DIY craft inspired by Natural Beach Living!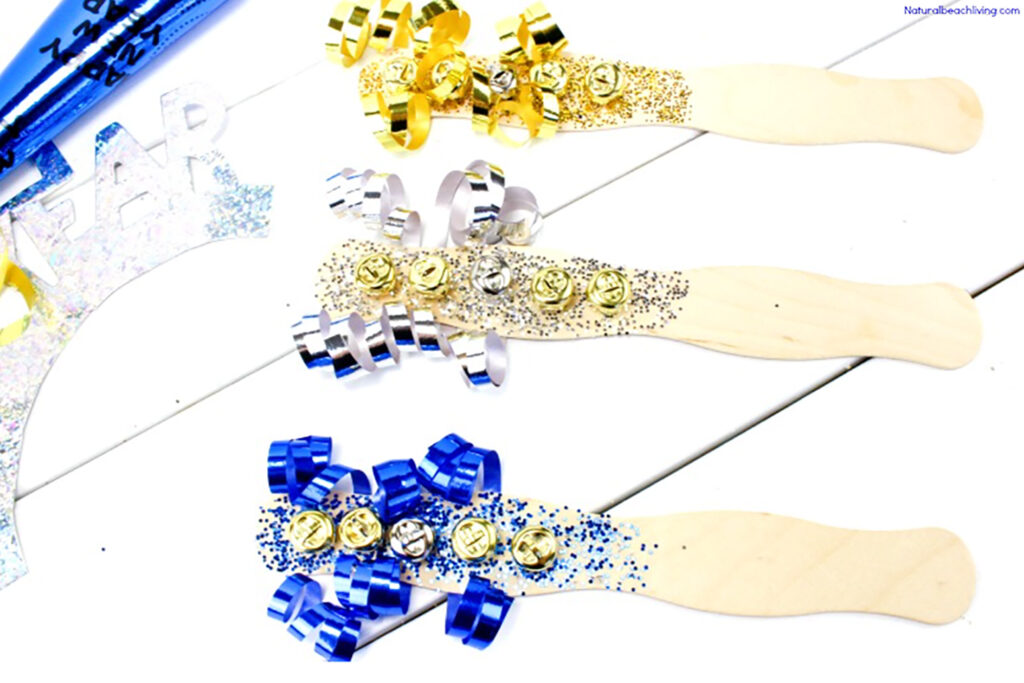 Materials:
3 large popsicle or craft sticks
Glue
3 colors of glitter (your choice of color)
3 rolls of ribbon matching colors of glitter
15 jingle bells
Instructions:
Glue glitter all over the top 2/3 of each stick.
Cut six pieces of ribbon from each roll, curl with scissors.
Glue six pieces of curled ribbon on the back of each stick, dry well.
Glue five bells down the front of each stick, dry well.
Get ready to welcome 2021 in style!
Whether you try any of these fun holiday crafts, or find inspiration of your own, we'd love to hear about it! Let us know about your holly-jolly crafting activities in the comments!