Creative ideas for memorable gift wrap
You don't have to have a gift wrapping station in your craft room or have paper on hand for any occasion to wrap beautiful, memorable gifts. With a little creativity and some common household objects, you can transform plain old packages into works of art they'll feel guilty about unwrapping! Here are some ideas to get started: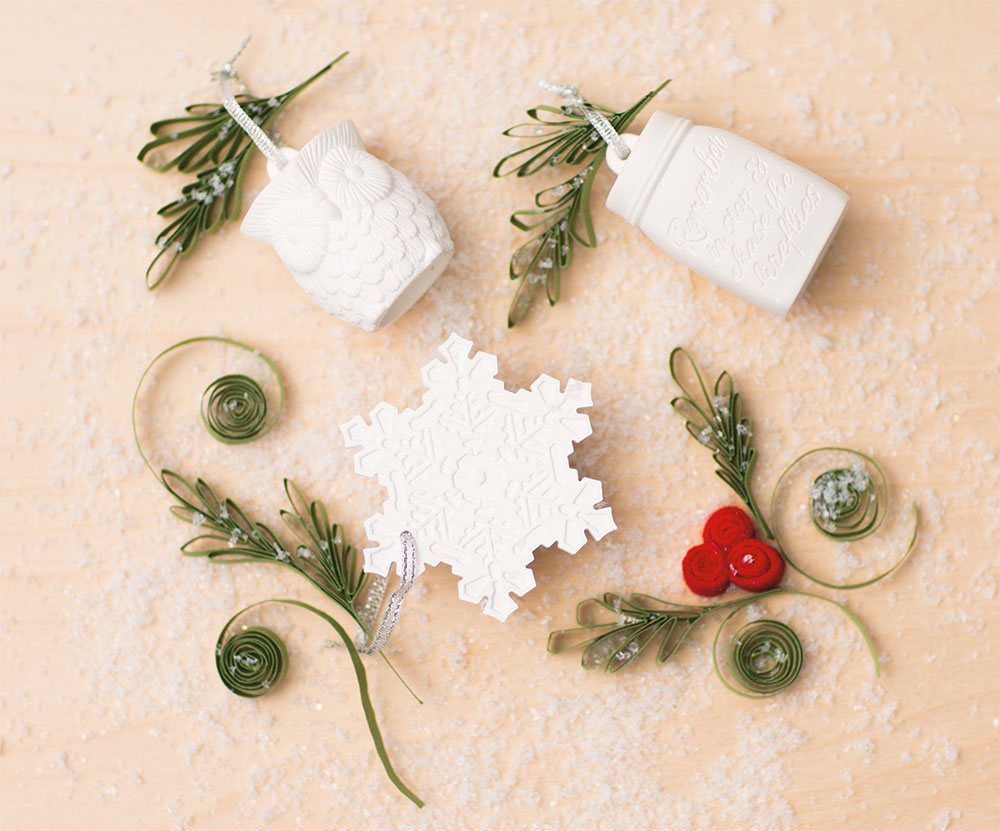 For festive, fragrant fun, use a Car Bar, Scent Circle or our Snowflake Porcelain Ornament in lieu of a ribbon or bow.
Don't have any wrapping paper on hand? In addition to the tried and true newspaper, old maps, vintage wallpaper, children's artwork, cool scraps of fabric, tin foil and even the inside of a potato chip bag (wash it out first!) can do in a pinch.
Stick small, oddly shaped gifts — like socks, perfume or jewelry — in a paper towel or toilet paper roll, wrap the roll, and tie the ends off with ribbon.
Place larger, awkwardly shaped gifts like bikes, skis or skateboards in the center of a plastic tablecloth (try the dollar store!). Pull up the sides and tie it off with a bow.
Wrap gifts inside other gifts. Tuck a book inside a blanket or robe. Wrap a bottle of wine or olive oil in a pretty dish towel. Stuff a pair of concert tickets inside a mug. Stuff some fuzzy socks inside a pair of slippers. Put a hand weight inside a running shoe. Fold a fluffy towel around some fancy lotion and bubble bath. Everyone likes a surprise, and "hiding" awkwardly shaped gifts will not only make them easier to wrap, they'll also be more fun to discover!
Have your kids decorate plain white or craft paper gift boxes.
Designate a different color or pattern of paper for each person so gift tags are unnecessary. For added fun, put a swatch of each person's designated paper in their stocking so they have to find it before they know which package is theirs!
Use washi tape to decorate plain boxes or paper.
For a chic and oh-so-useful alternative to a gift bag, put your gift in a basket, slip it into a cellophane bag and tie it with a bow.
Share your favorite way to wrap presents in the comments section! And for some fabulous gift ideas, contact your Consultant or visit their Personal Website to shop our 2016 Holiday Collection. If you don't have a Consultant, find one here
.