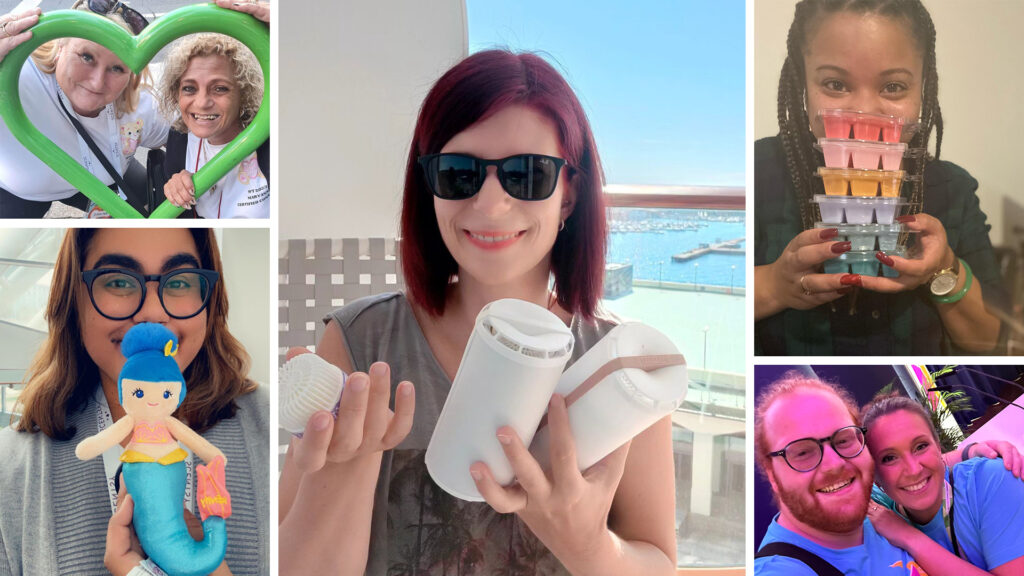 The beauty of summertime is that adventure lies all around us. Think about the season from a child's perspective: It's all about swimming and playing outside with friends, chasing fireflies and roasting marshmallows. Whether you have kids or can capture that sense of wonder on your own, it really doesn't take much to have a blast all season long.
But there are also big-ticket experiences, like summer vacations or finally saving up for that big purchase you don't want to put off. Not to mention the extra expenses you can't delay, like full-time childcare when school's out.
If you're looking for a way to supplement your summer income, consider becoming a Scentsy Consultant. It's a flexible way to earn extra money for life's extras, and it comes with all sorts of perks. For instance, if you love all things Scentsy (and we're sure you do!), Consultants get access to many of our newest fragrances early thanks to our Consultant early access periods. Running your Scentsy business is also flexible, allowing you to work when and where you want to. There are even incredible travel opportunities like Scentsy Family Reunion or yearly incentive trips you can earn by working your business.
When you start your Scentsy journey, you'll receive a Starter Kit full of products and business tools to help you get started. Plus, you'll have a Scentsy Consultant Sponsor to guide you, and an entire community rife with training and best practices to share, encouragement to give and friendships to make.
Is now really the time to start a Scentsy business?
In a word, yes. But there's certainly more to the story. Business hasn't been business-as-usual the last few years, and it's not just a domestic issue. Industries around the world struggled during the pandemic and continue to struggle with the current economy, but while others floundered, Independent Scentsy Consultants thrived.
Financial freedom is more important now than ever. Whether it's a side gig to bring in some extra cash or a full-time job to support your family, you're in the driver's seat and can build your Scentsy business to be what you want it to be.
The thing that drives our Consultants to build their businesses might vary from person to person, but our most successful Consultants all have one thing in common: We call it Scentsy Spirit.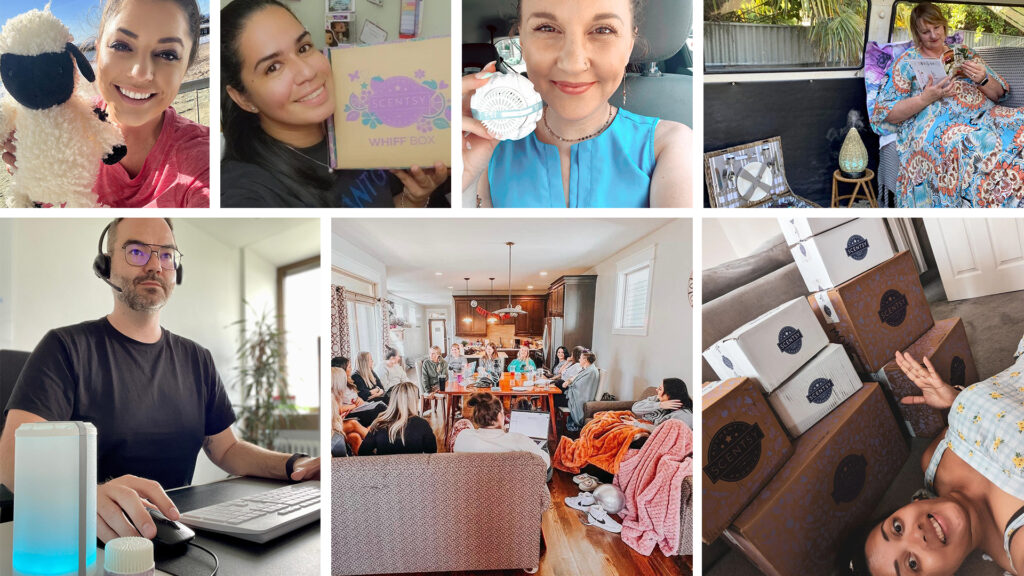 What is Scentsy Spirit?
At first glance, it might seem like a cute way to describe the enthusiasm within our community, the optimism, the playfulness, the childlike wonder — even the glitter! But Scentsy Spirit is much more than that. Yes, our Scentsy community is supportive and encouraging, but it's also full of people who are full of grit. When the going gets tough, Scentsy Consultants get going. For the sake of their families, their teams and their goals, they dig deep, work hard and never stop.
That mindset was poured into the foundation of Scentsy, starting way back in 2004 when Heidi and Orville Thompson launched Scentsy as a party plan company with little more than a big vision for its future. They bootstrapped, doing much with little, and were bolstered by family, friends and Scentsy's earliest Consultants. Through the good and the bad, record-breaking sales and seasonal slumps, tests and victories, the Scentsy community has persevered.
When you know the Scentsy story, you begin to understand our response to the uncertainty around us: love and support each other, hunker down and get to work.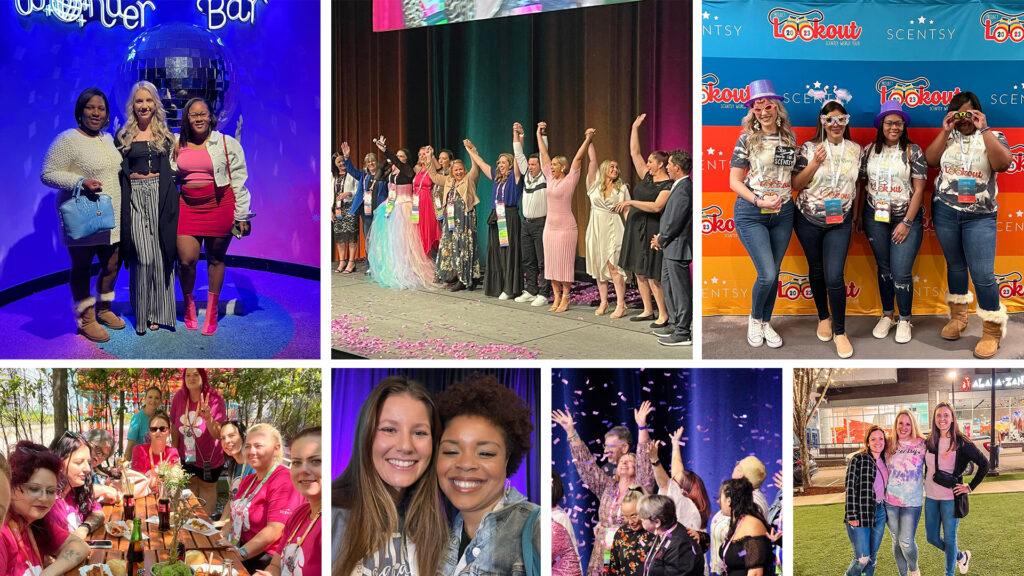 If you want to be a part of this incredible community, there is no better time to join.