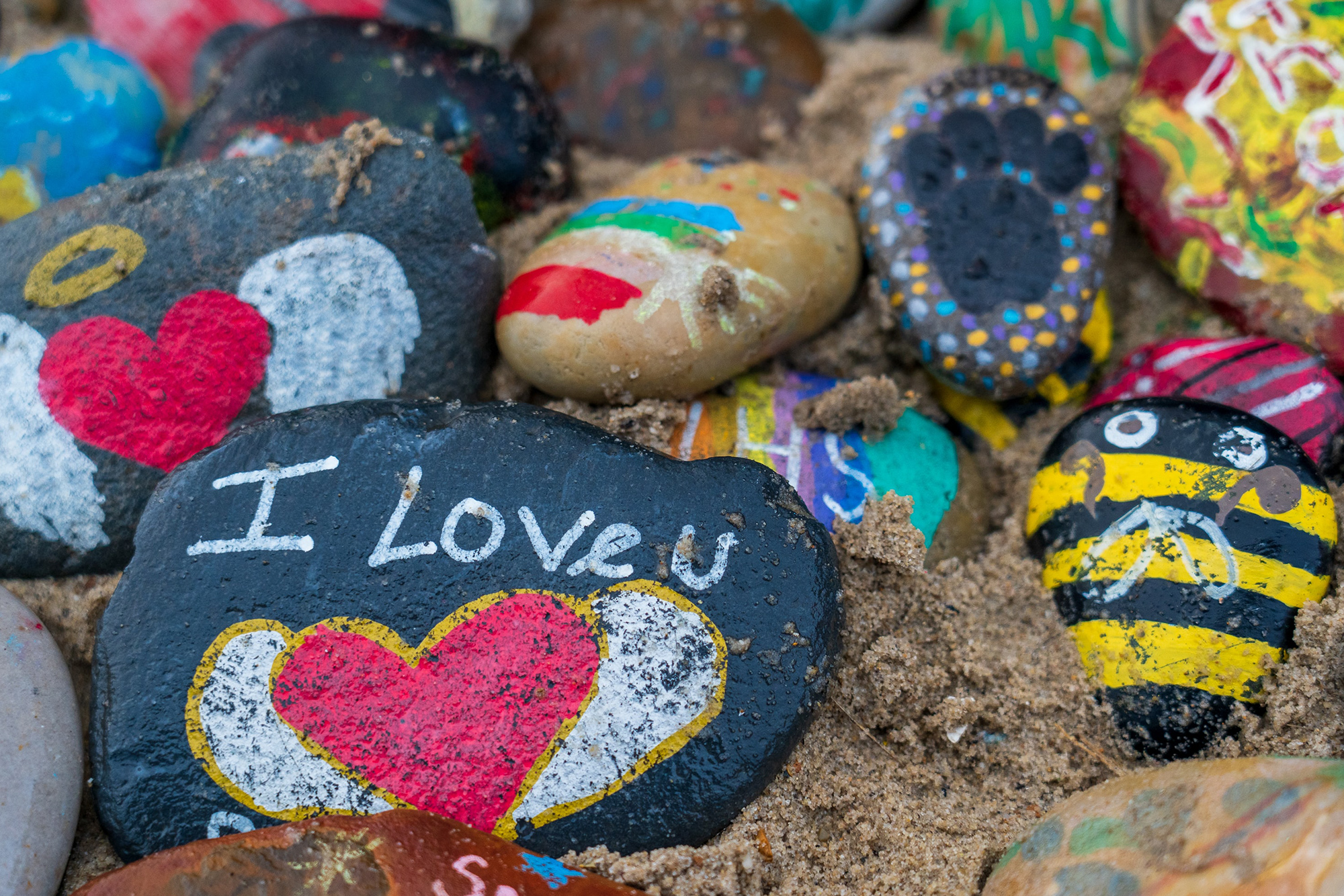 Artistic, meditative, inspirational — there's little wonder why rock painting has attracted so many fans from around the world. Want to try your hand at creating one of these mini masterpieces? We've got a few tips to help you get started:
Step 1: Stock up on supplies
If you have kids, or are just into arts and crafts yourself, you may already have what you need! Simple acrylic paints work best for this sort of project, and they can be found at craft stores as well as most big-name supermarkets. Acrylic markers (also called paint pens) can also be great to have on hand, especially if you want to write a message on your rock!
Step 2: Find a rock
The great thing about rock painting is how you can usually find your canvas in your backyard! Venturing out and finding a good stone to paint can be a fun part of the adventure — but you can always check your local garden supply store if you're in a pinch. You can even order rocks online if finding a specific type or shape is important to you!
Step 3: Just paint!
Depending on your own artistic process, you might want to sketch out an idea on paper first, but keep in mind that perfection isn't the point! Just as every rock has its own rough imperfections, rock paintings are characteristically imprecise. This is part of what gives these little art pieces their charm: They're a celebration of spontaneity and simple acts of creativity. Just put down some waxed paper to protect your workspace from wet paint, then get started! To really preserve your creation, consider using a sealant.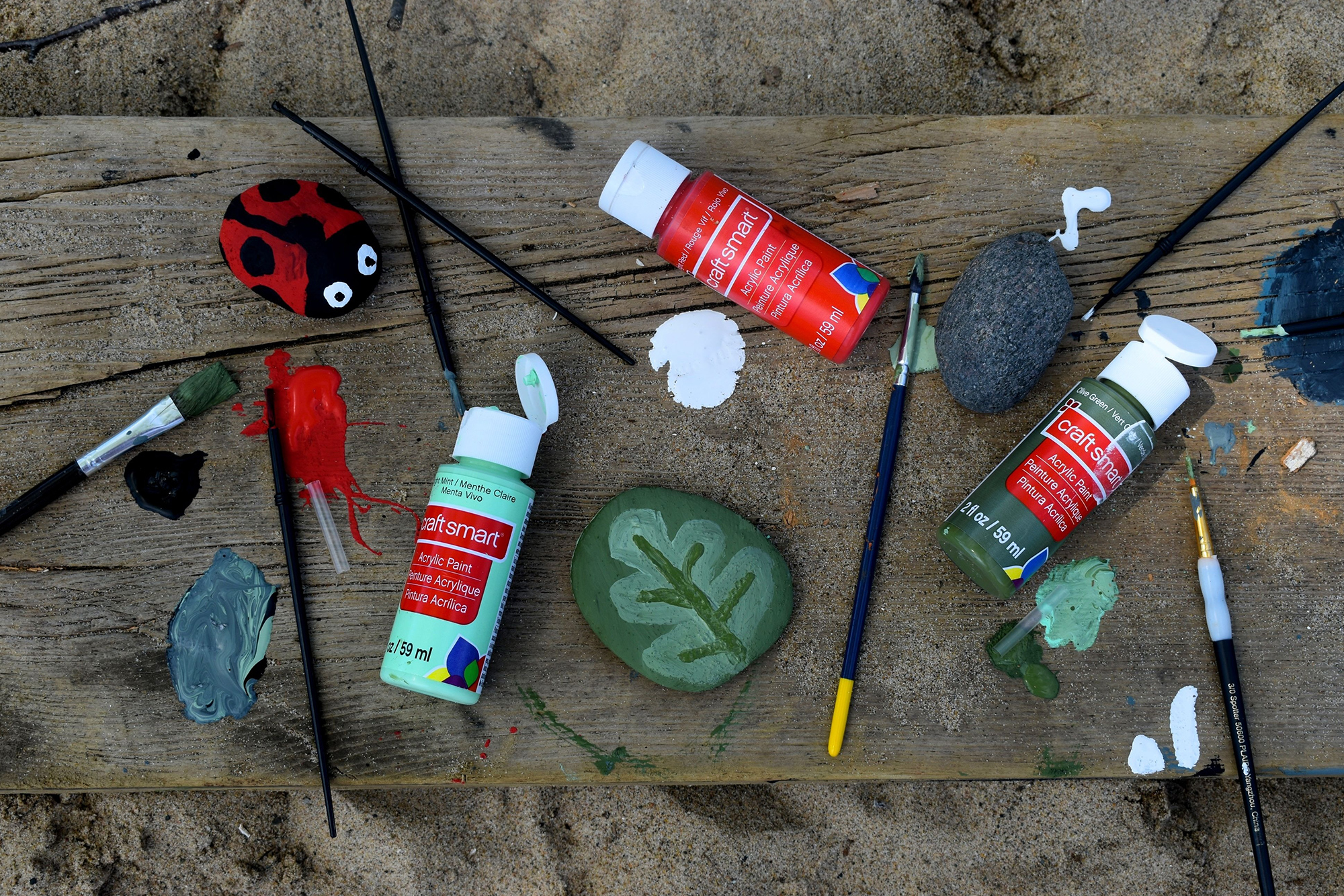 Step 4: Share your creation
And there you have it: A work of art paired with the scent of your favorite Scentsy Oil! Why not share your creation on Social Media? Be sure to tag @scentsy — we'd love to see what you've made! Once your photoshoot is complete, you can either keep your rock, or put it out into the world for others to enjoy. Hiding painted rocks in public spaces has been a long tradition in the hobby, allowing rock painters to bring joy to perfect strangers. At Scentsy, we believe in leaving the world better than we found it. Little gestures like leaving a painted rock to be discovered is a great example of this belief in action!