How to make the most of your product display.
Whether you're setting up your Scentsy product display at a home party, fair or show, you want to make an impact. You want to stand out. You want to invite people in to learn more!
But how?
We rounded up some of the best tips straight from the experts: Scentsy Consultants. Use their words of wisdom to make your displays fun, fragrant and unforgettable.
Tip #1: Make Scentsy Bars accessible!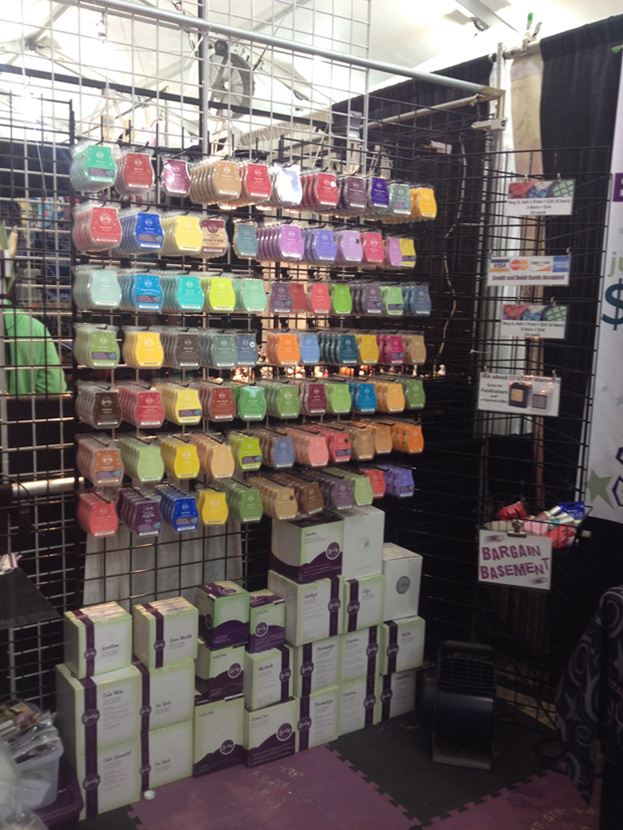 "It's the smell that sells! People need to touch and smell them. Put them someplace where they can actually grab and open them." —Christa S.
Tip #2: Showcase the product!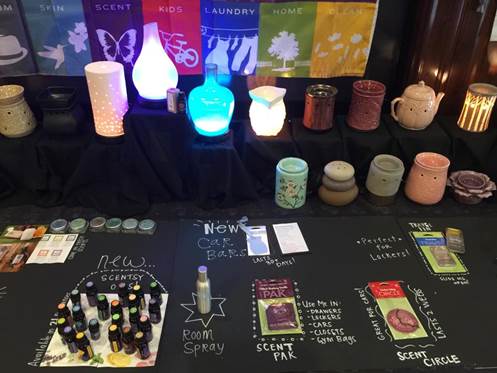 "People can't see what's inside the box. In your display, you're there to sell and see the product. It's not about your decorating skills." —Christa S.
"Don't clutter your display. You don't want it to look overwhelming! You want your guests to be able to see everything. Keep it simple!" —Shanté D.
"Turn on your Warmer for lighting and fragrance. Our Warmers create an awesome ambience. Use that! They look and smell amazing. Turn it on." —Shanté D.
Tip #3: Open vs. closed booth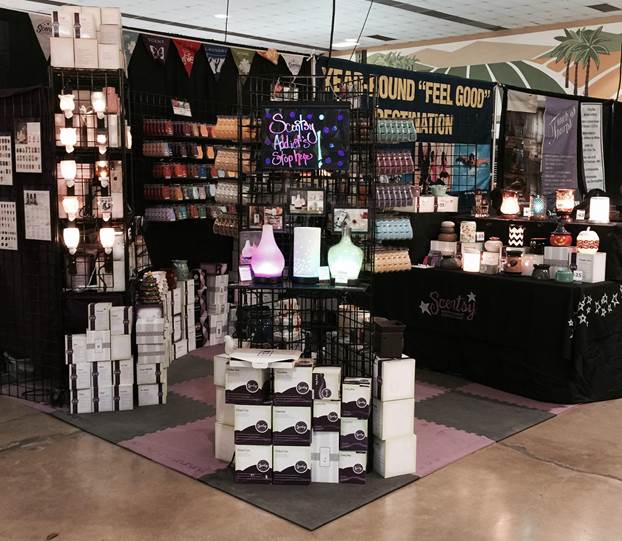 "We are in the relationship business. That's what it's all about. How can you build a relationship with a barrier — a table — between you? Put it behind you! You want them to walk in. You're there to create a relationship." —Christa S.
"Brand yourself! You are part of your display. Throw on your Scentsy T-shirt, or pop on that Scentsy hat." —Shanté D.
Have other tips for making an unforgettable product display? Share them below!