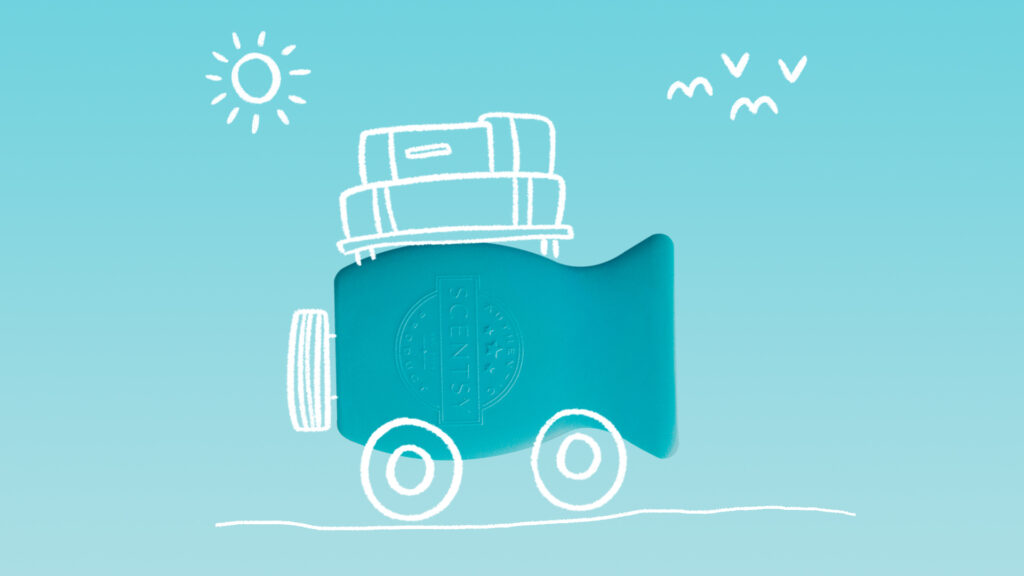 Hey, all you movers, shakers, jetsetters and soccer moms and dads! Wherever your plans take you — back to the office, commuting between ball fields or finally taking that backroad out of town — bring Scentsy along with products designed for every on-the-go experience.
Here are the best products for filling your on-the-go days with your favorite fragrances.
Cute, compact and colorful, Car Bars deliver fragrance throughout your car, closet or wherever else you need a breath of fresh scent. These portable fragrance products include an elastic ribbon so you can easily hang one up and enjoy fragrance for up to 30 days. Available in a selection of well-loved scents, like By the Sea and Amazon Rain.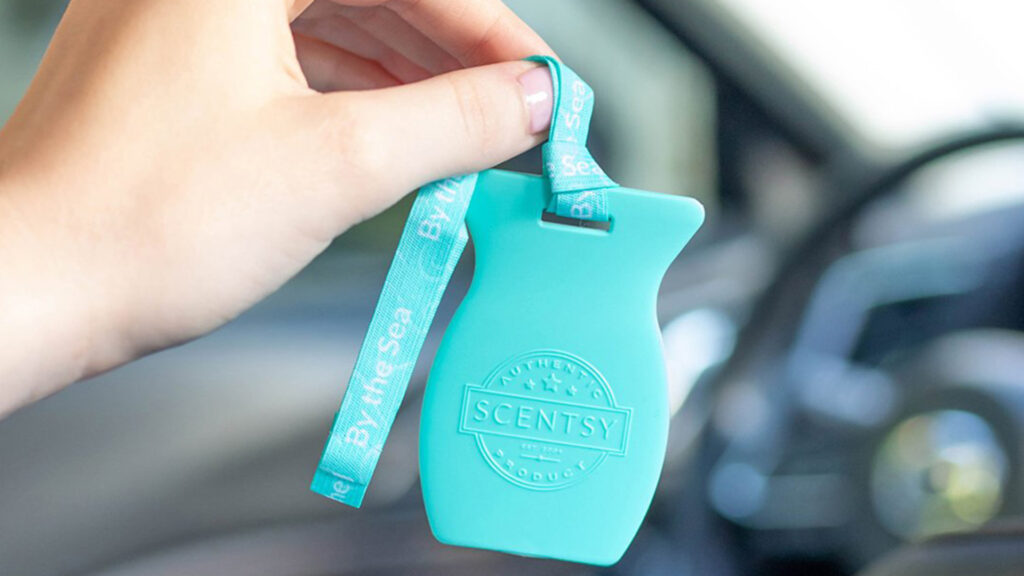 For the gym: Try the Scent Pak
The Scent Pak is a fabric sachet filled with scented beads — available in fragrances like Jammy Time and Sunkissed Citrus — and it was made to be stashed. Slip your favorite scent into drawers, closets or gym bags for long-lasting fragrance, or zip a Scent Pak in the pocket of a Scentsy Buddy to make playtime smell great.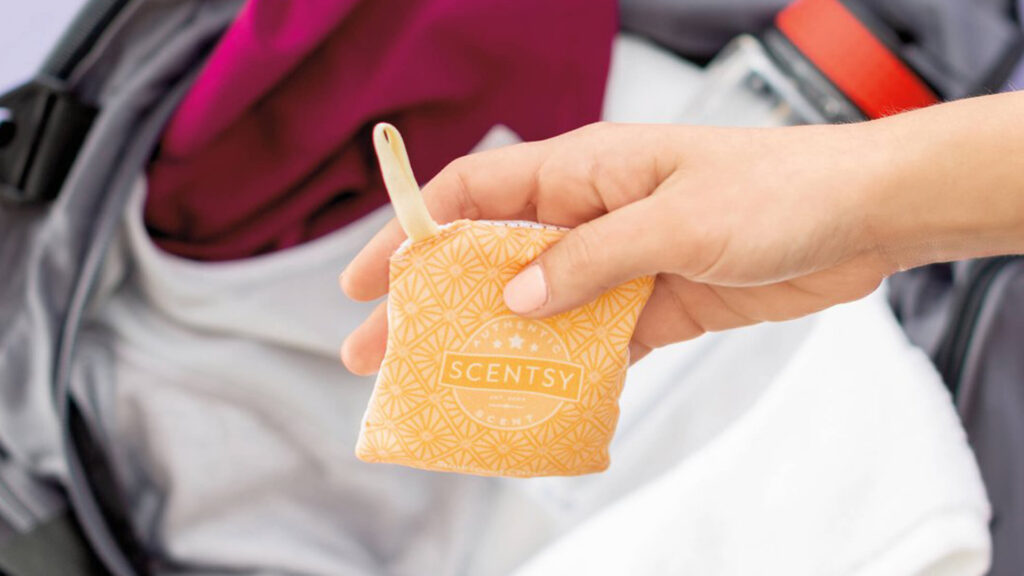 A versatile traveling companion, the Travel Twist lets you choose how much fragrance to release. Simply twist open the lid to experience a little fragrance (or a lot!). Use this hidden gem to make hotels or guest rooms feel like home. Try it in popular scents like Go, Go, Mango or Vanilla Bean Buttercream.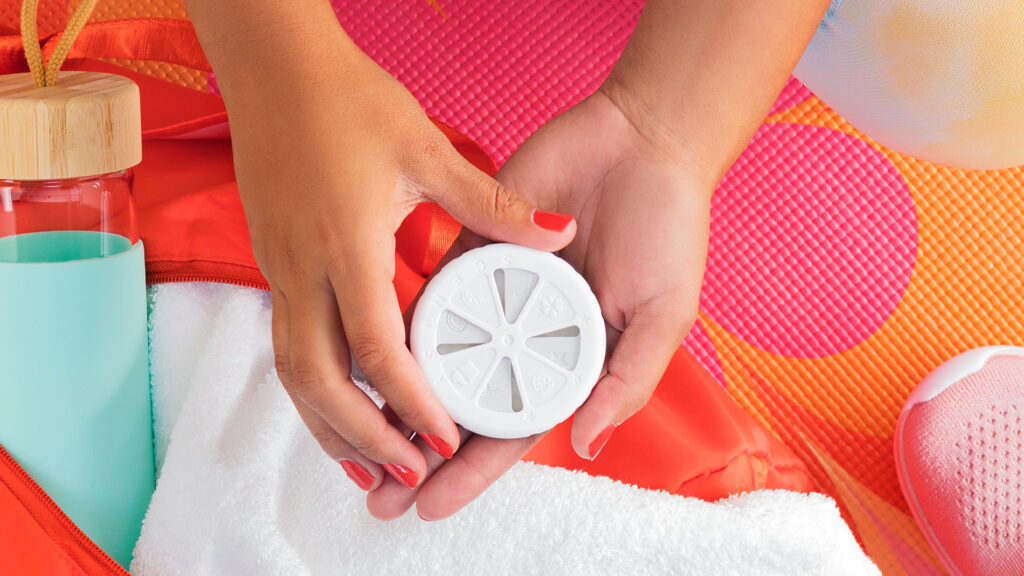 The best things come in small packages, and Scentsy Hand Cream is no exception! Sized right for travel, Hand Cream fits in purses, glove boxes and luggage. This vitamin-rich cream is infused with aloe and sunflower oil so you can pamper your hands no matter where you are. Available in fragrances that embody relaxing getaways, like Just Breathe and Make a Splash.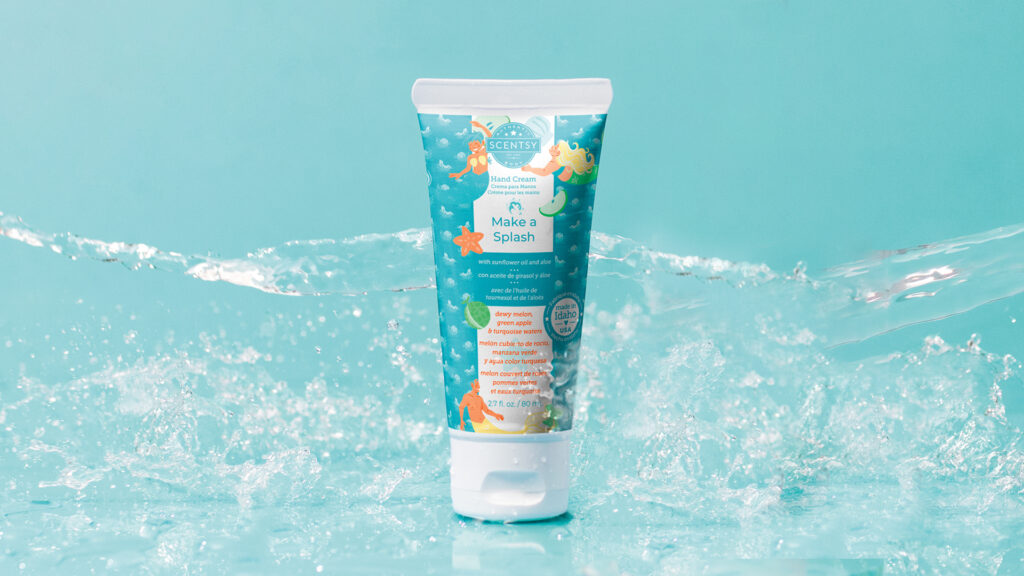 For here, there and everywhere: Try Scentsy Go
We have multiple fan diffusers that use Scentsy Pods to fill a space with instant fragrance, but Scentsy Go is the original, cordless option, great for tossing in your day bag and running out the door. Use it on any surface that doesn't have a handy outlet for instant fragrance.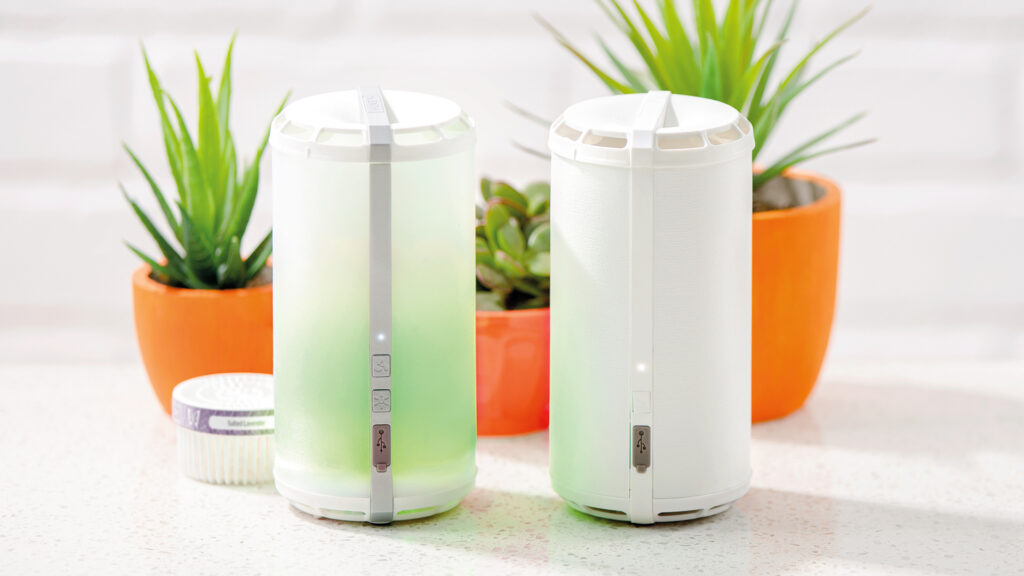 Warm, Enliven, Inspire
That's just a handful of ways to enjoy fragrance throughout your day, no matter where you roam. To shop even more travel-friendly Scentsy products, reach out to your Scentsy Consultant. Don't have a Consultant? Find one here.